Next event:
Stay tuned for our next LIVE event in September 2023
Diversity: dividends and challenges
Dr Caroline Williams, Director of Open Programmes at the University of Oxford Saïd Business School, says:
"The business benefits of diversity are well documented. More importantly, a diverse workplace is a future-proofed workplace."1
Recent data from the Chartered Institute of Personnel Development (CIPD) shows that 47% of employers are now struggling to fill vacancies. This is up slightly from the previous quarter, which was 45%. And almost three-quarters (72%) are hoping to recruit in the next three months.2 So, seeking out and supporting a diverse workforce will become increasingly important in the challenge to recruit and retain talent.
However, Dr Williams says: "When we talk about diversity, the picture is greater than 'just' gender and ethnicity. Socioeconomic, disability and neuro-variance inclusion also add crucial dimensions to business performance."
Existing inequalities
Building a more diverse workforce also brings specific challenges. For example, how best to support the health and wellbeing needs of individual team members. It also shines a spotlight on the impact of existing inequalities. The burden of many diseases and health issues is not borne equally.
Women are at greater risk of developing auto-immune conditions such as multiple sclerosis, rheumatoid arthritis and psoriasis.3 And while they have a lower risk of heart disease than men, if they do have a heart attack the odds of it being misdiagnosed are 50% higher.4
Ethnicity also influences our health. White Britons have the highest overall risk of developing cancer but the risks around specific cancers vary. People of Asian ethnicity have the greatest risk of thyroid cancers. Asian men are at increased risk of Hodgkin lymphoma and Black men are at the most risk of prostate cancer.5
Differing risks
People with South Asian or African Caribbean background have twice the risk of developing type-2 diabetes before the age of 80 than White Europeans.6 A study based on more than a million UK patient records shows that South Asians are at greater risk of having a heart attack (67%) or stroke (29%). For Black people, the increased risk is 51% and 24% respectively.7
Even COVID-19 discriminates against some groups. Data shows that Pakistani and Bangladeshi people are at significantly higher risk of serious infection and death from COVID-19 than other ethnic groups.8 Research suggests a number of factors are involved. These include social inequality, genetics and lifestyle behaviours. And this is true of almost all disease.
Ethnicity also impacts mental health. There's evidence that Black men are at higher risk of psychotic disorders. And older South Asian women are an at-risk group for suicide.9 There are also significant differences around interventions and treatment.
Addressing racism
Research from the City Mental Health Alliance (CMHA) shows that several groups have experienced racism at work.11
45% of Black employees
26% of East Asian employees
23% of South Asian employees
24% of Mixed Race employees
Worryingly, more than half (56%) report their mental health and wellbeing has been undermined as a result.
Poppy Jaman, the CEO of CMHA says: "It's clear that when it comes to mental health and race at work, businesses can affect their employees in one of two main ways. They can provide an inclusive environment that is anti-racist and creates a sense of belonging. And one that offers appropriate and representative mental health support to those employees who might need it. What they offer should ensure that all of their people can thrive."
This advice is true for health and wellbeing across the board. Employers who are truly inclusive will not only build stronger teams, they will be in a much better position to attract new talent. This includes identifying the health needs facing their team and signposting to tailored support.
New ideas
The latest CIPD Labour Market Outlook advises:12
"Take time to review your employee value proposition to ensure the benefits of working for you are relevant for employees or prospective employees and that these are clearly communicated.
"Particularly at this time, consider benefits that may help to alleviate living costs, such as health and wellbeing support."
Amanda Stone, People Director at Bupa Global and UK Insurance, says:
"What's clear from the data, and what we all know from personal experience, is that human beings are complex. Each person has their own unique health challenges. Whether that's inherited risks, personal motivations for protecting their health, or being vulnerable to less than healthy behaviours."
Unpick assumptions
HR and Wellbeing teams need to make sure their organisation's health and wellbeing offerings match their team's needs.
Amanda says:
"It's important to park any preconceived ideas that we all have broadly similar health and wellbeing challenges — one-size fits all just isn't the case, so we must really take the time to analyse and understand the data we have on our people.
"Use workforce data, surveys and conversations with staff to map the demographics of your workforce. Pinpoint any health and wellbeing trends or gaps. This will also help to identify the needs and challenges around specific minority groups and highlight opportunities to signpost existing support more effectively."
Bupa support
To support line managers who are tasked with meeting these challenges, Bupa has developed a series of in-depth guides. These can empower key team members and provide the resources they need to build healthier, happier, teams.
These include guides which address specific issues, such as mental health conditions or neurodiversity.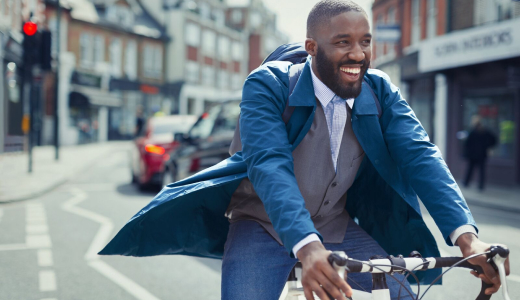 Workplace Health and Wellbeing Academy
Providing you with resources to help line managers address key health issues and topics. Shaping the future of the workplace health and wellbeing, together.