Steroid joint injections
Expert reviewer Dr Sundeept Bhalara, Consultant Rheumatologist
Next review due June 2021
If you have a painful joint from an injury or arthritis, for example, your doctor may offer you a joint injection of a corticosteroid (steroid) medicine. Steroids reduce inflammation and so can help reduce pain and swelling in your joint to allow it to move more easily.
The pain relief a steroid injection gives you can last for anything from a couple of weeks to a couple of months, or longer. It will depend on the type of steroid you have injected, and what condition you have.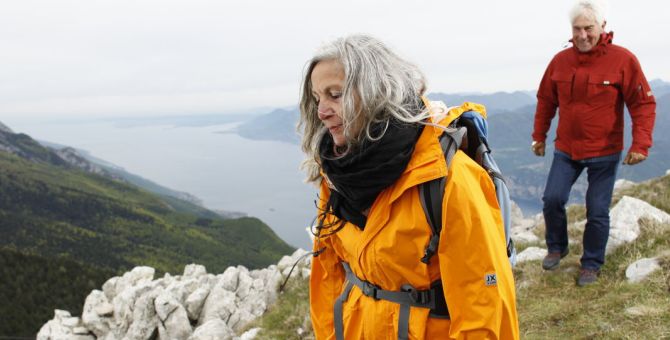 About steroid joint injection treatment
Steroid injections can treat many different joints including the knee, shoulder, elbow, ankle, wrist and hip. Your GP may give you the injection at your local practice. Or a physiotherapist, rheumatologist or orthopaedic surgeon or nurse may do it in a clinic or hospital.
Steroid joint injections reduce inflammation, which is the cause of swelling and pain. Different steroids may take longer to start working than others, but if you have inflammation in your joint that's causing your symptoms, you should see an improvement. They'll talk you through which is the best steroid medicine for you.
Steroid joint injections won't cure the underlying problem or condition affecting your joint, but they may ease your symptoms. They're often used alongside other treatments, such as other medicines (tablets) and physiotherapy. If you're having physiotherapy treatment, steroid joint injections will allow you to cope better with this.
You can have the injections every three months if you need them. Generally, it's best not to have more than four steroid joint injections in a year. This is because there's a chance any more could damage your joint.
Preparing for a steroid joint injection
Your doctor or healthcare professional will explain how to prepare for your procedure. They may give you an information leaflet with details about steroid joint injection treatment.
You can usually continue to take other medicines if you need to as steroid injections don't usually affect these. But let your doctor know about any medicines you take. If you take a medicine that thins your blood (an anticoagulant such as warfarin), for example, your risk of bleeding into the joint is higher. So you may need to have a blood test before a steroid injection to check how well your blood clots. For a similar reason, it's important to let your doctor know if you have a health condition that affects the way your blood clots, such as haemophilia.
If you have diabetes, it's also important to let your doctor know. This is because a steroid joint injection may raise your blood sugars for several days. So, you'll need to adjust your treatment during this time. See 'Diabetes and steroid joint injections' in our information about recovery below.
There aren't usually any other special preparations you need to make before you have a steroid joint injection. It's best to wear comfortable clothes that allow easy access to the joint that you're having injected.
Check with your doctor or healthcare professional whether you'll be able to drive after your joint injection. It's a good idea to ask friends or family for a lift home. If you have a local anaesthetic, your joint area might feel numb, so it might be difficult to drive.
Also, be prepared to rest the affected joint for a day or two afterwards. Make sure you get everything you need, and stock your fridge in advance.
Your doctor or healthcare professional will discuss with you what will happen before, during and after your procedure, and any pain you might have. If you're unsure about anything, ask. No question is too small. Being fully informed will help you feel more at ease and will allow you to give your consent for the procedure to go ahead. You'll be asked to do this by signing a consent form.
Alternatives to a steroid joint injection
Alternatives treatments to steroid joint injections will depend on what's causing your pain. They may include steroid tablets, anti-inflammatory and painkilling medicines and physiotherapy. Ask your doctor about the options available to you.
Having a steroid joint injection
Your doctor will examine your joint and thoroughly clean your skin with an antiseptic.
They might give you an injection of local anaesthetic first to take away the pain you can get from a steroid joint injection. If you're having a local anaesthetic, your doctor or healthcare professional will inject this into your skin first. They'll then wait for three to five minutes for it to work.
If you're having a steroid joint injection in your knee, your doctor may remove any fluid in your joint first – this is called aspiration.
Next, they'll use another needle to inject the steroid medicine. Sometimes they'll give the local anaesthetic as a combined injection with the steroid using a single needle.
For certain joints your doctor or healthcare professional may use ultrasound during the procedure to help guide the needle into the right spot.
What to expect afterwards
If you have a local anaesthetic, the pain in your joint will ease within a few minutes. How long it lasts will depend on which anaesthetic you have – it can be anything from half an hour to a few hours. You may need pain relief to help with any discomfort as it wears off.
You'll usually be able to go home when you feel ready. It's best for friends or family to drive you home.
Recovering from a steroid joint injection
At first, the pain can actually be worse than before you had the injection as it can take a while for the steroid to start working. This is due to inflammation caused by the injection itself – sometimes called a 'steroid flare'. This may last for a day or two. You might find it helps to put ice on the area for a few hours after your steroid joint injection. Use an ice pack or ice wrapped in a towel to reduce swelling and bruising. Don't apply ice directly to your skin. If you need pain relief, you can take over-the-counter painkillers such as paracetamol or ibuprofen. Always read the patient information that comes with your medicine and if you have any questions, ask your pharmacist for advice.
If you're having physiotherapy, your physiotherapist may encourage you to move the joint but it depends on your circumstances. You may need to rest your joint for a day or two, and not do anything strenuous for up to five days. Ask your doctor or healthcare professional for advice on what you should do, and if you're in work, if you need some time off. It's really important to follow their advice.
Most people don't have any problems after steroid joint injections. Contact your GP if your joint feels hot, or if the pain doesn't settle within the first couple of days.
Diabetes and steroid joint injections
If you have diabetes, you may find that your blood sugar rises for a few days after your injection. Pay extra close attention to your blood glucose for two weeks after a steroid joint injection.
If your blood sugar level doesn't settle, contact your doctor or specialist diabetes nurse for advice.
Side-effects of steroid joint injections
As with every procedure, there are some risks associated with steroid joint injections. We haven't included the chance of these happening as they are specific to you and differ for every person. Ask your doctor or healthcare professional to explain how these risks may apply to you.
Side-effects are the unwanted but mostly temporary effects you may get after having the procedure. Side-effects of steroid joint injections may include:
more pain and swelling in the injected area – this usually settles within a couple of days
a flushed or red face – this usually only lasts for a few minutes but can last an hour or two
Complications of steroid joint injections
Complications are when problems occur during or after the procedure. Complications of steroid joint injections can include:
an infection – you may need treatment with antibiotics
damage to the cartilage within your joint or tendons around it – this may be more likely the more injections you have
thinning or a change in the colour of your skin around the injection site – this tends to happen more often with stronger or repeated injections
irregular periods in women, or vaginal bleeding even if you're past the menopause
changes in your mood – you may feel really good or very low
Frequently asked questions
Can my child have a steroid joint injection?
Yes, steroid injections are a safe and effective treatment option for children. They're sometimes used to suppress inflammation and, therefore, relieve pain and in juvenile idiopathic arthritis. They can sometimes relieve symptoms (the symptoms can completely disappear) for as long as six months, sometimes longer.
Juvenile idiopathic arthritis is the most common type of arthritis in children. Some children, particularly young children, may need to have the steroid injections under general anaesthesia or sedation.
Can steroid joint injections manage my symptoms long-term?
Steroid joint injections aren't usually used as a long-term treatment.
Steroid injections may help to ease symptoms such as pain, stiffness and swelling, and make it easier for you to have other treatments, such as physiotherapy. Your doctor may also recommend anti-inflammatory medicines, rest, ice or heat. It's also important to look at, and think about, changing how you do certain activities if they may have brought on your symptoms. This may help stop the problem coming back.
Your doctor may suggest that you only have a limited number of injections in each affected joint, to reduce the chance of getting side-effects. These include possible damage to your cartilage and tendons (see 'FAQ: How often can I have a steroid joint injection' below for more details).
If you still have pain or swelling after a course of steroid injections, speak to your doctor about alternative treatments.
How often can I have a steroid joint injection?
Some studies have suggested that repeated injections of steroids into your joints can damage the cartilage covering the ends of your bones. To reduce the chance of this, doctors try not to use these injections more often than every three months in the same joint. No more than a maximum of four injections in a year are recommended.
If you still have pain or swelling after a course of steroid injections, speak to your doctor about alternative treatments.
Details
Muscle, bone and joint treatment

At our Health Centres, we offer self-pay health services for a wide range of conditions, including muscle, bone and joint treatment.

Sources

Joint injection and aspiration. PatientPlus. www.patient.info/patientplus, last checked 15 February 2016
Osteoarthritis: care and management. National Institute for Health and Care Excellence (NICE), February 2014. www.nice.org.uk
Corticosteroids, inflammatory disorders. NICE British National Formulary. www.evidence.nhs.uk/formulary/bnf/current, reviewed 20 December 2017
Local steroid injections. Arthritis Research UK. www.arthritisresearchuk.org, published 2015
Joint injection. Royal Australian and New Zealand College of Radiologists. www.insideradiology.com.au, last modified 26 July 2017
Corticosteroid injections of joints and soft tissues. Medscape. medicine.medscape.com, updated 31 October 2017
Osteoarthritis. NICE Clinical Knowledge Summaries. cks.nice.org.uk, last revised April 2015
Minor surgery. Oxford handbook of general practice. Oxford Medicine Online. oxfordmedicine.com, published April 2014
Personal communication, Dr Sundeept Bhalara, Consultant Rheumatologist, 26 April 2018
Wernecke C, Braun HJ, Dragoo JL. The effect of intra-articular corticosteroids on articular cartilage. Orthop J Sports Med 2015; 3(5) doi: 10.1177/2325967115581163
Steroid injections. National Rheumatoid Arthritis Society. www.jia.org.uk, published 27 December 2014
Juvenile idiopathic arthritis. BMJ Best Practice. bestpractice.bmj.com/, last updated 10 November 2017

We'd love to know what you think about what you've just been reading and looking at – we'll use it to improve our information. If you'd like to give us some feedback, our short form below will take just a few minutes to complete. And if there's a question you want to ask that hasn't been answered here, please submit it to us. Although we can't respond to specific questions directly, we'll aim to include the answer to it when we next review this topic.

Reviewed by Rachael Mayfield-Blake, Freelance Health Editor, June 2018
Expert reviewer Dr Sundeept Bhalara, Consultant Rheumatologist
Next review due June 2021
About our health information
At Bupa we produce a wealth of free health information for you and your family. We believe that trustworthy information is essential in helping you make better decisions about your health and care. Here are just a few of the ways in which our core editorial principles have been recognised.
Information Standard

We are certified by the Information Standard. This quality mark identifies reliable, trustworthy producers and sources of health information.

HONcode

This site complies with the HONcode standard for trustworthy health information:
verify here.
What our readers say about us
But don't just take our word for it; here's some feedback from our readers.
"Simple and easy to use website - not alarming, just helpful."
"It's informative but not too detailed. I like that it's factual and realistic about the conditions and the procedures involved. It's also easy to navigate to areas that you specifically want without having to read all the information."
"Good information, easy to find, trustworthy."
Meet the team
Nick Ridgman
Head of Health Content
Dylan Merkett – Lead Editor
Graham Pembrey - Lead Editor
Laura Blanks – Specialist Editor, Quality
Michelle Harrison – Specialist Editor, Insights
Natalie Heaton – Specialist Editor, User Experience
Fay Jeffery – Web Editor
Marcella McEvoy – Specialist Editor, Content Portfolio
Alice Rossiter – Specialist Editor (on Maternity Leave)
Our core principles
All our health content is produced in line with our core editorial principles – readable, reliable, relevant – which are represented by our diagram.
The '3Rs' encompass everything we believe good health information should be. From tweets to in-depth reports, videos to quizzes, every piece of content we produce has these as its foundation.
Readable
In a nutshell, our information is jargon-free, concise and accessible. We know our audience and we meet their health information needs, helping them to take the next step in their health and wellbeing journey.
Reliable
We use the best quality and most up-to-date evidence to produce our information. Our process is transparent and validated by experts – both our users and medical specialists.
Relevant
We know that our users want the right information at the right time, in the way that suits them. So we review our content at least every three years to keep it fresh. And we're embracing new technology and social media so they can get it whenever and wherever they choose.
Our accreditation
Here are just a few of the ways in which the quality of our information has been recognised.
The Information Standard certification scheme

You will see the Information Standard quality mark on our content. This is a certification programme, supported by NHS England, that was developed to ensure that public-facing health and care information is created to a set of best practice principles.

It uses only recognised evidence sources and presents the information in a clear and balanced way. The Information Standard quality mark is a quick and easy way for you to identify reliable and trustworthy producers and sources of information.

Certified by the Information Standard as a quality provider of health and social care information. Bupa shall hold responsibility for the accuracy of the information they publish and neither the Scheme Operator nor the Scheme Owner shall have any responsibility whatsoever for costs, losses or direct or indirect damages or costs arising from inaccuracy of information or omissions in information published on the website on behalf of Bupa.

British Medical Association (BMA) patient information awards

We have received a number of BMA awards for different assets over the years. Most recently, in 2013, we received a 'commended' award for our online shared decision making hub.
Contact us
If you have any feedback on our health information, we would love to hear from you. Please contact us via email: healthinfo@bupa.com. Or you can write to us:
Health Content Team
Battle Bridge House
300 Grays Inn Road
London
WC1X 8DU
Find out more
Close
Legal disclaimer
This information was published by Bupa's Health Content Team and is based on reputable sources of medical evidence. It has been reviewed by appropriate medical or clinical professionals. Photos are only for illustrative purposes and do not reflect every presentation of a condition.
The information contained on this page and in any third party websites referred to on this page is not intended nor implied to be a substitute for professional medical advice nor is it intended to be for medical diagnosis or treatment. Third party websites are not owned or controlled by Bupa and any individual may be able to access and post messages on them. Bupa is not responsible for the content or availability of these third party websites. We do not accept advertising on this page.
For more details on how we produce our content and its sources, visit the 'About our health information' section.
ˆ We may record or monitor our calls.