Measles, mumps and rubella (MMR) vaccine
The MMR vaccine is a combined, single vaccination that protects against three diseases: measles, mumps and rubella (German measles). Measles, mumps and rubella are all serious diseases that can have dangerous complications. They are easily spread between people who haven't been vaccinated.
In the UK, the MMR vaccine is offered to all children as part of the NHS childhood immunisation programme. If you didn't have the MMR vaccine when you were a baby, you can have it when you're older.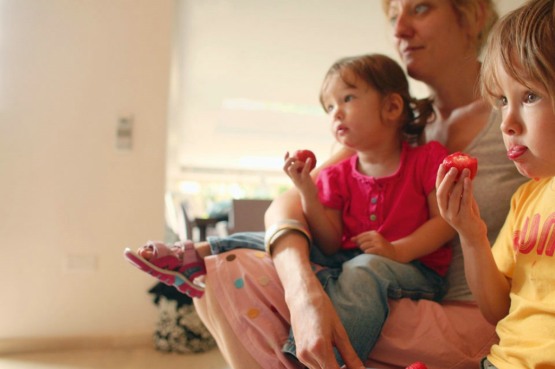 Why is it important to have the MMR vaccine?
The MMR vaccine is the safest and most effective way to protect against measles, mumps and rubella. Before the MMR vaccine was introduced in 1988, these diseases were extremely common. It's now rare for children to develop them. Not having the vaccination puts you at much greater risk of developing these diseases. Although most people recover from measles, mumps and rubella without any long-term effects, each one can have some serious consequences. These are explained below.
Measles
Measles usually starts with a fever, runny nose, cough and red, inflamed eyes. After two to four days, you develop a rash, which usually starts on your face and descends down your body. Most people feel better around a week after the rash develops but for others, measles can cause some serious complications. These can include diarrhoea, ear infections, pneumonia, seizures (fits) and encephalitis (inflammation of the brain). If you catch measles as an adult, it's likely to be more severe and you're at greater risk of complications.
Measles is highly contagious. For every 100 people not vaccinated against measles who come into contact with someone who has it, 90 people will catch it. Seven of these people will also develop complications.
Mumps
Not everyone who gets mumps will show any symptoms, but many people develop a fever and feel generally unwell. It's also common to have swollen salivary glands (the glands on either side of your face, just below your ears). Common complications can include swollen testicles in boys, and ovaries in girls. It can also cause viral meningitis and deafness.
Mumps is a contagious infection – it was very common in school-age children before the MMR vaccine was introduced, with more than 8 in 10 people catching the disease.
Rubella (German measles)
Rubella is usually a mild infection – you may just get a fever and rash for a few days. However, it can be very dangerous for women to catch it in early pregnancy, as it can cause serious birth defects in their babies.
Before the introduction of MMR, around 200 to 300 babies a year were born with birth defects due to rubella.
How can I get the MMR vaccine?
Children should be offered the MMR vaccine at their GP surgery as part of the routine immunisation schedule. You need two doses of MMR to be sure you have full protection. Children are invited to have the first dose within one month of their first birthday. A second pre-school dose is given between the ages of three years, four months and five years.
If you haven't had the full MMR vaccine or you have an older child who hasn't, you can contact your GP surgery to get it. Older children may also be offered missing doses of MMR through school.
If you're of a woman of child-bearing age, it's especially important to make sure you get vaccinated before getting pregnant. If you are pregnant and don't have any record of being vaccinated, you can get the vaccination soon after your baby is born. You can't have the MMR vaccine while you're pregnant.
Young children have the vaccination as a single injection into their thigh; older children and adults have it in their upper arm.
How does the MMR vaccine work?
The MMR vaccine is made from weakened forms of each of the measles, mumps and rubella viruses. The vaccine stimulates your immune system to produce cells which respond to and remember the viruses. This means that if you come into contact with any of the three viruses in the future, your immune system will recognise the virus and act to prevent infection.
More than 99 out of 100 people who have had the MMR vaccination will be completely protected against measles and rubella. Protection against mumps is slightly lower, but mumps in people who have been vaccinated is much less severe.
Is there anyone who can't have the MMR vaccination?
There are some people who shouldn't have the MMR vaccine. These include:
people who have a severely weakened immune system – for instance, due to taking immunosuppressant medication
anyone who has had an anaphylactic reaction (a severe allergic reaction) to gelatine or the antibiotic neomycin
anyone who has had a confirmed anaphylactic reaction to a previous dose of the MMR vaccine
pregnant women
The vaccine has been shown to be safe for children with an egg allergy. In the past, people with an egg allergy were advised not to have the MMR vaccine, but this advice changed more than 10 years ago. There isn't enough egg protein in the vaccine to cause an allergic reaction.
You can still have the MMR vaccination if you have a minor illness. But you might want to postpone if you're very ill with a fever. Call your GP surgery to check if you're unsure.
Side-effects of MMR
The MMR vaccine contains weakened, live viruses. You or your child may experience some mild effects of the viruses after the vaccination. This is to be expected and is a sign that the vaccination has worked. The three viruses in the vaccine act at different times and may produce different side-effects as they start to work.
Fever and/or rash and generally feeling unwell. If you're affected, it'll usually be about a week after the vaccination and only lasts for around two to three days. You can take paracetamol or ibuprofen (or give these to your child), to reduce any symptoms of fever.
Swollen glands. If you or your child gets swollen glands, it usually happens two to three weeks after you had the MMR vaccine. Again, this should only last for a short time.
Febrile convulsions. About one in every 1,000 children who have the MMR vaccine has a febrile convulsion within two weeks of having the vaccination. A febrile convulsion is a seizure or fit that's linked to a fever caused by an infection. While scary and upsetting to witness, they do not cause any long-term damage. Infection with the measles virus is more likely to cause febrile convulsions than the MMR vaccine.
Bruise-like rash. There's a very small risk of developing a condition called idiopathic thrombocytopenic purpura (ITP) after MMR vaccination. ITP causes a rash that looks like tiny bruises. You may get it within six weeks of the first dose of the vaccination, but it should settle on its own after six to eight weeks.
Side-effects of the vaccine are usually mild and, most importantly, they aren't as serious as the potential consequences of having measles, mumps or rubella. You're less likely to get side-effects after the second dose of the vaccine. If you're concerned about any of your or your child's symptoms after MMR vaccine, contact your GP surgery.
MMR and autism
There is now overwhelming evidence that the MMR vaccine does not cause autism. In the past, research since shown to be inaccurate was published, suggesting there may be a link. This led to fewer parents getting their children vaccinated with MMR. The result of this was an increase in the number of people getting measles and mumps in the following years. Many scientific researchers have since investigated this alleged link between MMR and autism and it has now been proven wrong. There is a great amount of scientific proof that shows no connection between the MMR vaccine and autism.
Single vaccines
The MMR vaccine is given as a combined vaccine, rather than a series of single ones. No country in the world recommends giving vaccines against the three infections separately. There are a number of reasons for this.
You or your child would need to have six injections in total. This is more unpleasant because of the pain from each injection and six episodes of possible side-effects.
There may be more delay before being completely vaccinated, leaving you or your child at risk of measles, mumps and rubella for longer.
It could mean that fewer children have all the necessary vaccinations, increasing the level of measles, mumps and rubella in the UK.
Single vaccines haven't been researched very well. For example, there isn't any guidance about how they should be given or how much of a gap is needed between injections. There's also no evidence to say how effective or safe they are.
All the evidence shows that the MMR vaccine is the safest and most effective way to protect you or your child against measles, mumps and rubella. The only single vaccines available in the UK are unlicensed products that have been imported into the country. This means they haven't been independently tested for how safe they are or how well they work. It's important to be aware of this if you are considering using these products.
FAQ: Do I need to have an MMR vaccination to travel abroad?
If you haven't been immunised with the MMR vaccine, you should have it before you travel.
As a large number of people in the UK are immunised, this helps to protect the whole population, including those who aren't immunised (this is known as herd immunity or community immunity). This means that you may be unlikely to catch measles, mumps or rubella in the UK. But in other areas of the world, immunisation levels aren't so high and these diseases are still common. During 2016 and 2017, there were measles outbreaks in several European countries due to pockets of low immunisation levels. You may be at risk if you travel abroad and haven't been immunised against these infections.
If you have a child between the ages of 6 months and 1 year travelling with you, they should receive the MMR vaccine early. Your child should then still have the routine two doses of the vaccine as part of the routine vaccine schedule.
Older children who are travelling and who have received only the first routine dose of MMR, may have the second dose brought forward. The second dose should be at least one month after the first. If your child is 18 months or younger when the second dose is given, then the routine pre-school dose should still be given.
FAQ: Why are two doses of MMR needed?
You need two doses of the MMR vaccine to get full protection from measles, mumps and rubella. Most but not all people develop immunity after the first dose. After the second dose, almost all people develop immunity.
The vaccine is usually given during childhood as part of the routine vaccination schedule. Your child will be invited for their first MMR vaccination within a month of their first birthday. They'll be offered their second 'booster' jab when they are between the ages of three years, four months and five years, before starting school. Having two doses of MMR will ensure that your child is fully protected against measles.
You can have the MMR vaccination at any age. If you have it as an older child or adult, you'll have a gap of at least a month between doses.
About our health information
At Bupa we produce a wealth of free health information for you and your family. We believe that trustworthy information is essential in helping you make better decisions about your health and care. Here are just a few of the ways in which our core editorial principles have been recognised.
Information Standard

We are certified by the Information Standard. This quality mark identifies reliable, trustworthy producers and sources of health information.

HONcode

This site complies with the HONcode standard for trustworthy health information:
verify here.
What our readers say about us
But don't just take our word for it; here's some feedback from our readers.
"Simple and easy to use website - not alarming, just helpful."
"It's informative but not too detailed. I like that it's factual and realistic about the conditions and the procedures involved. It's also easy to navigate to areas that you specifically want without having to read all the information."
"Good information, easy to find, trustworthy."
Meet the team
Nick Ridgman
Head of Health Content
Dylan Merkett – Lead Editor
Graham Pembrey - Lead Editor
Laura Blanks – Specialist Editor, Quality
Michelle Harrison – Specialist Editor, Insights
Natalie Heaton – Specialist Editor, User Experience
Fay Jeffery – Web Editor
Marcella McEvoy – Specialist Editor, Content Portfolio
Alice Rossiter – Specialist Editor (on Maternity Leave)
Our core principles
All our health content is produced in line with our core editorial principles – readable, reliable, relevant – which are represented by our diagram.
The '3Rs' encompass everything we believe good health information should be. From tweets to in-depth reports, videos to quizzes, every piece of content we produce has these as its foundation.
Readable
In a nutshell, our information is jargon-free, concise and accessible. We know our audience and we meet their health information needs, helping them to take the next step in their health and wellbeing journey.
Reliable
We use the best quality and most up-to-date evidence to produce our information. Our process is transparent and validated by experts – both our users and medical specialists.
Relevant
We know that our users want the right information at the right time, in the way that suits them. So we review our content at least every three years to keep it fresh. And we're embracing new technology and social media so they can get it whenever and wherever they choose.
Our accreditation
Here are just a few of the ways in which the quality of our information has been recognised.
The Information Standard certification scheme

You will see the Information Standard quality mark on our content. This is a certification programme, supported by NHS England, that was developed to ensure that public-facing health and care information is created to a set of best practice principles.

It uses only recognised evidence sources and presents the information in a clear and balanced way. The Information Standard quality mark is a quick and easy way for you to identify reliable and trustworthy producers and sources of information.

Certified by the Information Standard as a quality provider of health and social care information. Bupa shall hold responsibility for the accuracy of the information they publish and neither the Scheme Operator nor the Scheme Owner shall have any responsibility whatsoever for costs, losses or direct or indirect damages or costs arising from inaccuracy of information or omissions in information published on the website on behalf of Bupa.

British Medical Association (BMA) patient information awards

We have received a number of BMA awards for different assets over the years. Most recently, in 2013, we received a 'commended' award for our online shared decision making hub.
Contact us
If you have any feedback on our health information, we would love to hear from you. Please contact us via email: healthinfo@bupa.com. Or you can write to us:
Health Content Team
Battle Bridge House
300 Grays Inn Road
London
WC1X 8DU
Find out more
Close
Legal disclaimer
This information was published by Bupa's Health Content Team and is based on reputable sources of medical evidence. It has been reviewed by appropriate medical or clinical professionals. Photos are only for illustrative purposes and do not reflect every presentation of a condition.
The information contained on this page and in any third party websites referred to on this page is not intended nor implied to be a substitute for professional medical advice nor is it intended to be for medical diagnosis or treatment. Third party websites are not owned or controlled by Bupa and any individual may be able to access and post messages on them. Bupa is not responsible for the content or availability of these third party websites. We do not accept advertising on this page.
For more details on how we produce our content and its sources, visit the 'About our health information' section.
ˆ We may record or monitor our calls.