Nose reshaping (rhinoplasty)
Nose reshaping (rhinoplasty), often called a 'nose job', is an operation to change the shape of your nose. This may be because you're unhappy with the way it looks, or you want to restore its shape after an injury.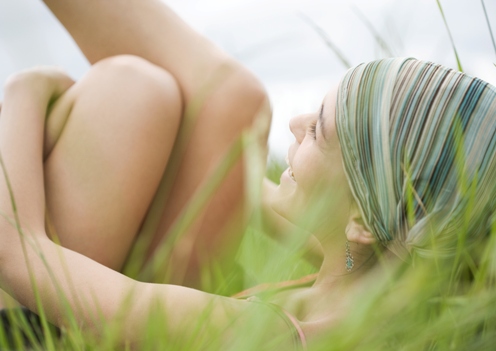 About nose reshaping
You inherit the shape and size of your nose from your parents, and by the time you're 16, it's stopped growing and has developed fully. So if you want an operation for cosmetic reasons, it's best to hold off until then.
Your surgeon can make your nose smaller in an operation called a reduction rhinoplasty, or larger in an augmentation rhinoplasty. They can change your nose's size and shape from the tip to the bridge, including your nostrils. Your surgeon can also alter the angle between your nose and top lip. It's important to be sure about what you don't like about your nose and what you would like to change.
Our information here explains about nose reshaping generally. Talk to your surgeon for specific advice and information about any procedure you're considering.
Getting advice about nose reshaping
It's important not to rush into the decision to have cosmetic surgery. Talk things through with your GP, who may be able to recommend a good surgeon. Make sure the surgeon you choose is a fully trained plastic surgeon, registered with the British Association of Aesthetic Plastic Surgeons. Do your research and take time to find out about their experience – you might want to talk to people who have been treated by them.
Before your operation, it's vital to discuss what you're hoping to gain from the operation and the result you can realistically expect. You may well want to meet with your surgeon more than once. Explain to them what you think is wrong with your nose as well as any points you do like. Tell them how you want it to look after the operation – photos are very helpful for being really clear about this. Together you can decide if an operation will help. Only go ahead with the surgery if you're happy that your surgeon fully understands what you want.
Preparing for nose reshaping
Your surgeon will examine your nose and measure its shape and size at one of your appointments before you have any operation. They will take photographs so you can compare the results of the surgery with your original appearance.
At these appointments you should have plenty of opportunity to ask your surgeon everything you want to about what will be involved. Make sure you're clear about the risks as well as the benefits, and whether to expect any pain. You also need to be sure that you understand how your nose is likely to look afterwards.
Your surgeon will explain how to prepare for your operation. For example, if you smoke, it's important to try to stop. This is because smoking increases your risk of getting infections, which can slow your recovery. It's best to delay your operation if you have a cough, cold or sore throat because these can also increase your risk of getting an infection. Reschedule it for after you've recovered. If you're not sure, get in touch with your surgeon for advice.
On the day of your operation you'll be asked to sign a consent form. This is to say you understand what's going to happen and that you're happy to go ahead with it.
A nose reshaping operation is usually done under general anaesthesia so you'll be asleep during the surgery. An anaesthetic can make you sick so it's important that you don't eat or drink anything for six hours before your operation. Follow your anaesthetist or surgeon's advice and don't be afraid to ask if there's anything you're unsure about.
Your nurse will prepare you for the operation. You may be asked to wear compression stockings or to have an injection of an anticlotting medicine called heparin. Both of these help to prevent blood clots forming in the veins in your legs (deep vein thrombosis – DVT).
What happens during nose reshaping?
The operation can take up to three hours but it will depend on what you're having done. It may not take as long as this.
Reduction rhinoplasty
If you're having your nose made smaller, your surgeon will usually make cuts inside your nostrils to reach the bone and cartilage. This is called 'closed rhinoplasty' and means you shouldn't have any visible scars. This takes less time and generally leads to less swelling and means you'll recover more quickly afterwards. But it isn't always possible – talk to your surgeon to see if it's an option for you.
If it isn't, your surgeon will also make a cut across the skin between your nostrils. This technique is called 'open rhinoplasty' and also gives good results, but you may have a more visible scar. Your surgeon will remove or rearrange some of the bone and cartilage to change the shape of your nose. They won't need to touch the skin over your nose – this will shrink down to its new shape.
Your surgeon might also need to make your nostrils smaller to keep your features in proportion. They will need to make cuts in the skin of your nostrils to do this, which will leave fine scars on each side.
Augmentation rhinoplasty
If you're having your nose made larger, your surgeon may cut inside, or between your nostrils. They will then reshape your bone and cartilage. Your surgeon may need to use extra bone or cartilage to build up your nose. This is called a graft. Cartilage is usually taken from your ears, and bone is taken from your elbow, rib, skull, or hip bone. It's possible your surgeon will use artificial implants, such as gore-tex or silastic, but generally it's better to use your own cartilage and bone. This is because the risk of infection and other problems is lower.
Your surgeon will usually close the cuts inside your nose with dissolving stitches so you won't need to have them removed. If you have stitches outside your nose, you'll need to have them taken out about a week after your operation.
What to expect afterwards
You'll need to rest until the effects of the anaesthetic have passed. You might have some discomfort as the anaesthetic wears off and your nose will feel blocked (as if you have a cold). You'll be offered pain relief as you need it.
You may have dressings (packs) in each nostril for a day or two. These will stop you breathing through your nose. You may also have splints inside your nostrils as well as over your nose for a couple of weeks to keep the nasal bones in place.
You'll usually be able to go home when you feel ready but make sure someone can take you. And ask someone to stay with you for a day or so while the anaesthetic wears off.
Your nurse will give you some advice about caring for your nose when you go home. You'll be given a date for a follow-up appointment.
Recovering from rhinoplasty
If you need pain relief, you can take over-the-counter painkillers, such as paracetamol or ibuprofen. Always read the patient information leaflet that comes with your medicine and, if you have any questions, ask your pharmacist for advice.
Having a general anaesthetic can really take it out of you. You might find that you're not so coordinated or that it's difficult to think clearly. This should pass within 24 hours. In the meantime, don't drive, drink alcohol, operate machinery or sign anything important.
There are some things you can do to help speed up your recovery.
Keep your head up as much as possible. Use an extra pillow or two when you sleep for a few days after your operation.
Keep the splints on your nose dry and don't have a hot bath until the splint has been removed.
Don't blow your nose in the first week after your operation, only wipe it gently. If you need to sneeze, try to do it with your mouth open as this will help to protect your nose.
Don't remove any crusts in your nostrils until you see your surgeon to have the splints removed.
Stay away from dusty or smoky places until you've recovered.
Don't do any strenuous exercise or contact sports, such as rugby or football, for four to six weeks.
You'll probably feel 'bunged up' for a week or two after your operation and will have to breathe through your mouth.
Contact your GP or surgeon if any swelling, redness or pain in your nose gets worse or if you develop a high temperature.
There isn't any medical reason why you should stay off work for any more than a few days. But you'll probably feel more comfortable waiting until the swelling and bruising has gone down. This will take a couple of weeks. Ask your surgeon about when you can get back to other activities. It's best to wait a week to 10 days before you fly, for example.
The time your dissolvable stitches will take to disappear depends on what type you have. For this procedure they should usually disappear in about seven to 10 days.
Be prepared for it to take several months before your nose completely settles into its new shape.
What are the side-effects of nose reshaping?
As with every procedure, there are some risks associated with nose reshaping. These vary from person to person – your surgeon can give you more detail about whether you should expect to be affected.
Side-effects are the unwanted but mostly temporary effects you may get after having the procedure. Side-effects of nose reshaping include:
soreness, swelling and bruising, particularly around your eyes
stiffness and numbness, particularly at the tip of your nose – this can last a few months
difficulty breathing through your nose – this should get better as the swelling goes down
light nose bleeds for a day or two
What are the complications of nose reshaping?
Complications are when problems happen during or after the operation. Complications of nose reshaping can include the following.
Difficulty breathing. It's normal to have some difficulty breathing through your nose straight after your operation but it's possible it can be permanent.
An infection.
Nose bleeds. These may happen either shortly after your operation or later after a week or so.
Damage to the cartilage wall between your nostrils (the septum).
Your sense of smell may be affected.
If your surgeon put an implant in your nose during the operation, it can push out through the lining of your nose. This can happen several months, or even years later. It's more likely to happen if your surgeon used a large implant, or if you injury your nose. If the implant does start to come out, you'll need to have it removed but you can have a new one put in later.


It's possible that you may not be completely satisfied with your appearance after the operation. If this happens to you, talk to your surgeon about your options.
FAQ: How much does nose reshaping cost?
If you injure your nose and need an operation to restore its shape, this may be covered by the NHS. If you want the operation purely for cosmetic reasons, you'll have to pay for it. The cost can vary from about £4,500 to £7,000 depending on your surgeon's experience.
The package fee for a cosmetic operation usually covers all costs of your treatment, such as hospital charges, surgeon's and anaesthetist's fees and follow-up consultations. The costs vary from surgeon to surgeon and clinic to clinic. You'll usually be given a fixed price after your initial consultation.
You can get surgery abroad for much less but there's no guarantee of how safe this will be or of your surgeon's ability. And it's possible you may end up having to pay again to correct an outcome you're unhappy with.
Never base your decision on costs alone when deciding where to be treated. Always consider the expertise of your surgeon and the quality of the hospital or clinic when making your decision.
FAQ: Can you make my bent nose straight?
The shape of your nose can be improved, but it may not be possible to make it perfectly straight.
If you had an injury, it may not be possible to make your nose perfectly straight. Any changes your surgeon makes to your nose shape will also need to keep the rest of your features in proportion. So it may not be possible to change the shape dramatically. It can be difficult to reduce the size of your nostrils without cutting your skin and leaving scars.
Before opting for nose reshaping, discuss with your surgeon what you're hoping to gain from the operation and the result you can realistically expect. An experienced surgeon will be able to give you plenty of advice about what's possible for you.
About our health information
At Bupa we produce a wealth of free health information for you and your family. We believe that trustworthy information is essential in helping you make better decisions about your health and care. Here are just a few of the ways in which our core editorial principles have been recognised.
Information Standard

We are certified by the Information Standard. This quality mark identifies reliable, trustworthy producers and sources of health information.

HONcode

This site complies with the HONcode standard for trustworthy health information:
verify here.
What our readers say about us
But don't just take our word for it; here's some feedback from our readers.
"Simple and easy to use website - not alarming, just helpful."
"It's informative but not too detailed. I like that it's factual and realistic about the conditions and the procedures involved. It's also easy to navigate to areas that you specifically want without having to read all the information."
"Good information, easy to find, trustworthy."
Meet the team
Nick Ridgman
Head of Health Content
Dylan Merkett – Lead Editor
Graham Pembrey - Lead Editor
Laura Blanks – Specialist Editor, Quality
Michelle Harrison – Specialist Editor, Insights
Natalie Heaton – Specialist Editor, User Experience
Fay Jeffery – Web Editor
Marcella McEvoy – Specialist Editor, Content Portfolio
Alice Rossiter – Specialist Editor (on Maternity Leave)
Our core principles
All our health content is produced in line with our core editorial principles – readable, reliable, relevant – which are represented by our diagram.
The '3Rs' encompass everything we believe good health information should be. From tweets to in-depth reports, videos to quizzes, every piece of content we produce has these as its foundation.
Readable
In a nutshell, our information is jargon-free, concise and accessible. We know our audience and we meet their health information needs, helping them to take the next step in their health and wellbeing journey.
Reliable
We use the best quality and most up-to-date evidence to produce our information. Our process is transparent and validated by experts – both our users and medical specialists.
Relevant
We know that our users want the right information at the right time, in the way that suits them. So we review our content at least every three years to keep it fresh. And we're embracing new technology and social media so they can get it whenever and wherever they choose.
Our accreditation
Here are just a few of the ways in which the quality of our information has been recognised.
The Information Standard certification scheme

You will see the Information Standard quality mark on our content. This is a certification programme, supported by NHS England, that was developed to ensure that public-facing health and care information is created to a set of best practice principles.

It uses only recognised evidence sources and presents the information in a clear and balanced way. The Information Standard quality mark is a quick and easy way for you to identify reliable and trustworthy producers and sources of information.

Certified by the Information Standard as a quality provider of health and social care information. Bupa shall hold responsibility for the accuracy of the information they publish and neither the Scheme Operator nor the Scheme Owner shall have any responsibility whatsoever for costs, losses or direct or indirect damages or costs arising from inaccuracy of information or omissions in information published on the website on behalf of Bupa.

British Medical Association (BMA) patient information awards

We have received a number of BMA awards for different assets over the years. Most recently, in 2013, we received a 'commended' award for our online shared decision making hub.
Contact us
If you have any feedback on our health information, we would love to hear from you. Please contact us via email: healthinfo@bupa.com. Or you can write to us:
Health Content Team
Battle Bridge House
300 Grays Inn Road
London
WC1X 8DU
Find out more
Close
Legal disclaimer
This information was published by Bupa's Health Content Team and is based on reputable sources of medical evidence. It has been reviewed by appropriate medical or clinical professionals. Photos are only for illustrative purposes and do not reflect every presentation of a condition.
The information contained on this page and in any third party websites referred to on this page is not intended nor implied to be a substitute for professional medical advice nor is it intended to be for medical diagnosis or treatment. Third party websites are not owned or controlled by Bupa and any individual may be able to access and post messages on them. Bupa is not responsible for the content or availability of these third party websites. We do not accept advertising on this page.
For more details on how we produce our content and its sources, visit the 'About our health information' section.
ˆ We may record or monitor our calls.