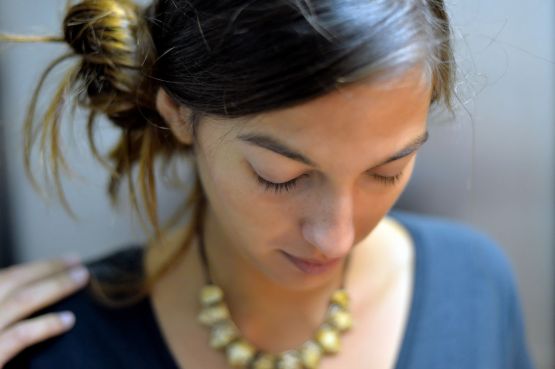 We can all feel anxious from time to time – anxiety can be a normal reaction to a stressful life event. But for some people, this anxiety can become a bigger problem that affects day-to-day life. Learning how to recognise when anxiety is becoming a problem and knowing how to manage it can really help.
Anxiety doesn't just affect us mentally; it can manifest itself in all sorts of ways physically too. In fact, many people with these symptoms don't realise that they could be down to anxiety. Here's how anxiety can affect both your mind and body.
Mind
You may:
frequently feel anxious or worried - out of proportion to the situation
feel restless or 'on edge'
be unable to concentrate
feel irritable
Body
You may:
have trouble sleeping
get tired very easily
have tense, or aching muscles
have an ongoing headache
feel as if your heart is 'thumping', or is beating faster than normal (palpitations)
feel sick or have diarrhoea
feel dizzy or light-headed
Take control
So what can you do if you find yourself suffering from these symptoms? There's plenty you can do yourself - and more you can do if you seek professional help. Take a look through my top 5 suggestions below.
---
Even healthy people become unwell sometimes. Health insurance can help you get prompt access to the treatment and support you need to help you get back on the road to recovery. Learn more with our useful guide to understanding health insurance.
More living well articles...
Bupa health insurance

Bupa health insurance aims to provide you with the specialist care and support you need, as quickly as possible. Find out how you could benefit.
Legal disclaimer
This information was published by Bupa's Health Content Team and is based on reputable sources of medical evidence. It has been reviewed by appropriate medical or clinical professionals. Photos are only for illustrative purposes and do not reflect every presentation of a condition.
The information contained on this page and in any third party websites referred to on this page is not intended nor implied to be a substitute for professional medical advice nor is it intended to be for medical diagnosis or treatment. Third party websites are not owned or controlled by Bupa and any individual may be able to access and post messages on them. Bupa is not responsible for the content or availability of these third party websites. We do not accept advertising on this page.
For more details on how we produce our content and its sources, visit the 'About our health information' section.