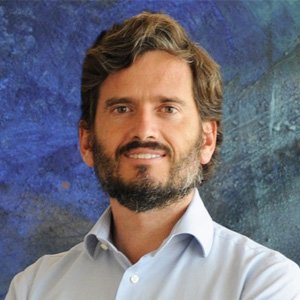 Carlos Jaureguizar
CEO, Bupa Global & UK
Carlos became CEO of Bupa Global & UK on 1 April 2021. In this role, he is accountable for Bupa UK businesses and a number of Bupa Global international health insurance businesses.
Carlos joined Bupa's business in Spain, Sanitas in 2006. He was Strategy Director and then CFO of Europe and Latin America Market Unit. He became General Manager for Bupa Chile in 2018.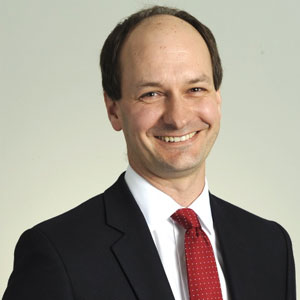 Alex Perry
CEO, Bupa Insurance Ltd
Alex is CEO of Bupa Insurance Ltd, and the General Manager of UK Insurance. He joined Bupa in 2008, leading the Clinics business, and has also been the Director of Health and Benefits Management for the UK Health Insurance business, where he was responsible for the healthcare that our customers receive. He was previously a Principal at Marakon Associates, the strategic advisory firm, and before that held a number of commercial roles at First Choice Holidays.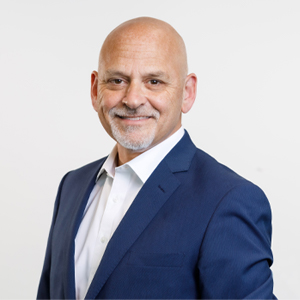 Anthony Cabrelli
Managing Director, Bupa Global
Anthony re-joined Bupa Global in October 2021, having previously been with Bupa for over 20 years in a number of roles, including as Managing Director of our business in Latin America. He has broad experience of medical insurance businesses across a range of international markets, and formerly held the role of CEO - Global Solutions at United Healthcare Global, part of United Health Group.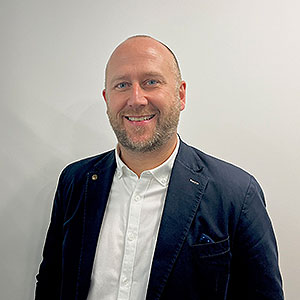 Mark Allan
General Manager, Bupa Dental Care
Mark Allan is the General Manager, for Bupa Dental Care.
He was previously General Manager for Business & Specialist Products in Bupa's UK Insurance business with responsibility for the commercial leadership of the Business & Specialist Products, SME and Corporate channels for Private Medical and Dental Insurance.
Mark joined Bupa in late 2017 having previously been Managing Director for RSA Insurance's Personal Insurance business as part of a 23-year career there performing a range of roles including Graduate trainee, Regional Director in their Estate Agency chain and Claims Operations Director.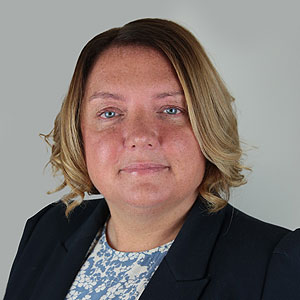 Rebecca Pearson
General Manager, UK Care Services
Rebecca is General Manager of Bupa UK Care Services, overseeing our network of care homes and retirement villages.
With more than 25 years working at Bupa UK, Rebecca was previously Operations Director for Bupa UK Care Services, a role which she held for over seven years.
Prior to joining our Care Services business, Rebecca spent over 20 years working for Bupa UK Insurance, where she held positions including Head of Operational Sales.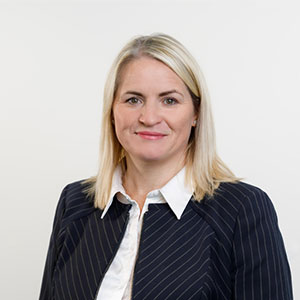 Sarah Melia
General Manager, Health Services
Sarah was appointed General Manager of Bupa Health Services in 2021, overseeing Bupa Health Clinics and Cromwell Hospital. She previously held the role of Managing Director of Bupa Health Clinics since 2018.
Sarah commenced working at Bupa in 2011 starting out as a Regional Director in the Care Homes business before becoming Regional Managing Director, a position that she held for three years.
Before working at Bupa, Sarah held several senior commercial and operational roles within the retail travel industry, including Operations Director for a national travel business responsible for leading over 500 high street travel agents and supporting services across the UK.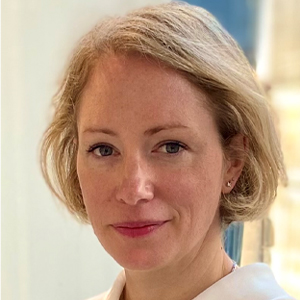 Siobhan Moynihan
CFO, Bupa Global & UK
Siobhan re-joined Bupa in February 2022 as CFO of Bupa Global & UK, having previously been Finance Director of Bupa 's UK Insurance business. Prior to that, Siobhan was Finance Director at Resolution Life Group a global life insurance group. Earlier in her career Siobhan was Chief Internal Auditor of Coventry Building Society, CFO of London Capital Group plc a listed CFD and spread betting business, and was a Director with Deloitte.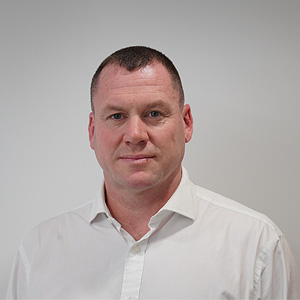 Stuart Brown
General Counsel, Bupa Global & UK
Stuart joined Bupa in February 2018 as General Counsel, UK. Stuart was formerly General Counsel and Company Secretary at Guardian Financial Services Holdings before that he was Group Legal Director at Friends Life plc. Stuart has also held senior legal counsel positions at Swiss Re (Admin Re UK) and GE Insurance Solutions. Stuart trained and qualified into the Corporate Insurance team at Clifford Chance.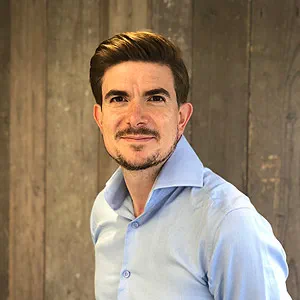 Tom Webber
Chief People & Procurement Officer, Bupa Global & UK
Tom is the People Director for Bupa UK. He joined Bupa in 2018, prior to that he was Transformation and Change Director at TalkTalk. He has held a number of senior human resources and transformation roles in multiple sectors including manufacturing, supply chain and telecoms.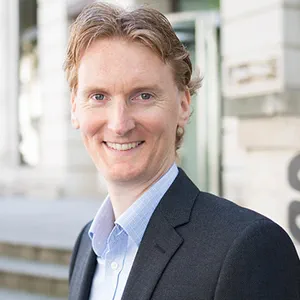 Rob Edmundson
Chief Transformation & Operating Officer, Bupa Global & UK
Rob is responsible for our customer and transformation agenda which includes leading our Brand, Digital and Data teams. He joined Bupa in 2013 and has held a variety of leadership roles across the organisation in marketing, digital and product management. Rob previously worked for Vodafone and started his career as a business consultant with Accenture.
Nimisha Patel
Chief Information Officer, Bupa Global & UK
Nimisha Joined Bupa in 2022 as CDIO. Prior to this, she was the Chief Digital Information Officer at the Cabinet Office and the Chief Information Officer for RSA UK & International. Nimisha began her career as a Technology Graduate at General Electric and over the course of a 19-year career, has worked in various digital and technology roles across every sector. She has also spent 10 years as a Management Consultant specialising in Technology Risk. In addition to her role at Bupa, Nimisha is also a Non-Executive Director and sits on the Board of a Fintech start-up which began to trade recently.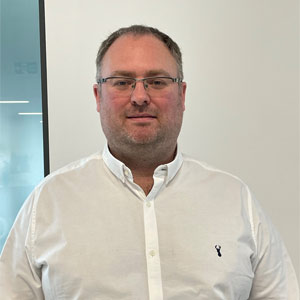 James O'Reilly
Chief Risk & Sustainability Officer, Bupa Global & UK
James joined Bupa in 2018 and has held CRO positions for our International Markets and UK Market Units. James is also a Board Risk Committee member for four KSA based joint venture, Bupa Arabia and is a Bupa Foundation trustee.
Prior to Bupa James spent 5 years at the Bank of England, Prudential Regulation Authority, supervising motor, home and health insurers. Prior to this James spent 9 years at AIG heading up and transforming finance functions and businesses. James is a qualified accountant.