Accessibility and additional support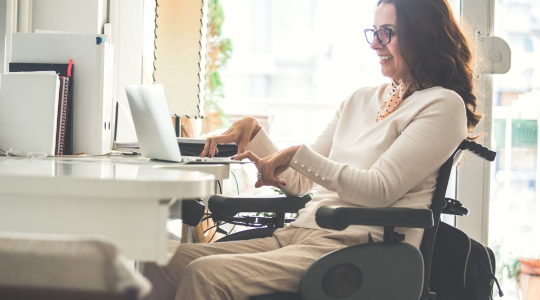 Making our communications accessible to all
Every one of our customers is unique. And we understand that each person accesses our communications in a different way. That's why we're here to help you navigate our online services and information in the ways that work best for you.
How we can help
Sometimes we need some extra assistance. You may be living with a disability, going through a bereavement or have a temporary injury. And that's ok. Explore how you can access our services and interact with us in ways that suits you.
We can also leave a confidential note on your account. So whenever you contact us, or we contact you, we'll remember your preferences.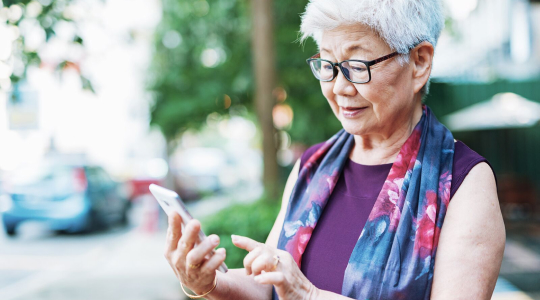 How we make our website accessible
When we build our website, we do so with all users in mind. Our website follows the Web Accessibility Initiative Standard (WAI).
Wherever possible we aim to follow the WCAG (Web Content Accessibility Guidelines) 2.1, Level AA standard.
Both the WAI and WCAG are internationally recognised.
Write for readability
The text on our site is written so it's readable for a wide range of literacy levels and for people with neurological conditions (such as dyslexia). We aim to write simply and clearly. In a way that's easy to understand.
Design in line with WCAG 2.1 standards
By following the WCAG standards, we design our website with accessibility in mind. We check the contrast of the colours we use so they're visible for people with low vision. We also use alt text on our non decorative images so users who can't see them can still understand them.
Easy navigation for screen readers
When we build our website, all content, including text, links and images, are designed for screen readers to understand. If you use a screen reader, you can navigate our site using keyboard buttons.
We understand that not everyone can see our website and communications in the same way. To access the information we provide you can tailor your device settings to help.
Increase the text size
Depending on whether you're accessing our content on our apps or on our website you can change the text size to make it larger or smaller.
If you're using our website, change the text size through either your device settings. You can also use the zoom function on your web browser to see the text more clearly
Use zoom functions
If the content on our website is too small or large, you can use the zoom functions on your browser to change it.
On a desktop computer, use your web browser settings to change the zoom level.
On a mobile or a tablet, you may be able to pinch the screen using your fingers, or tap twice on the screen to zoom in.
Use a screen reader
If you'd find it useful to have the content read or described to you, you may find a screen reader tool helpful. Different devices have different screen reader tools available. For example, iPhones use a tool called VoiceOver. To find a screen reader that works with your device, use AbilityNet's guides.
Sometimes we'll use videos with audio to explain things on our website. If you have a hearing impairment there are a number of support options to access this content.
Download the transcription
We try to include text transcription with all our videos. You can read this separately to the video, in your own time, at your own pace.
Turn on closed captions
We try to include closed captions on all our videos so you can watch the video and read the content as it plays.
Increase the volume on your device
Our audio content will be set to a standard level when it's created. That doesn't mean it'll be the volume that works for you. You can increase the volume on your device to hear the content more loudly.
It can be overwhelming knowing where to start when tailoring a device to your needs. AbilityNet have a collection of guides to help. Choose your operating system or web browser to get started.
Articles to support your health and wellbeing
Find more help and information in our articles.
Financial wellbeing: how to manage money worries
Money worries can impact your mental and physical wellbeing. Explore our advice on how to keep you and your finances in good shape.
How to deal with grief and bereavement
Experiencing bereavement can be a difficult time for many of us. Head of Mental Wellbeing, Naomi Humber, explains how it affects us and how to cope.
How to protect your hearing
As we get older, we all gradually lose our hearing. However, there are preventative measures you can take to protect your hearing. Dr. Samantha Wild talks us through her top tips.
Whether you're a new or existing Bupa customer, we're here to help. Get in touch with us over the phone, via email or through our live chat.