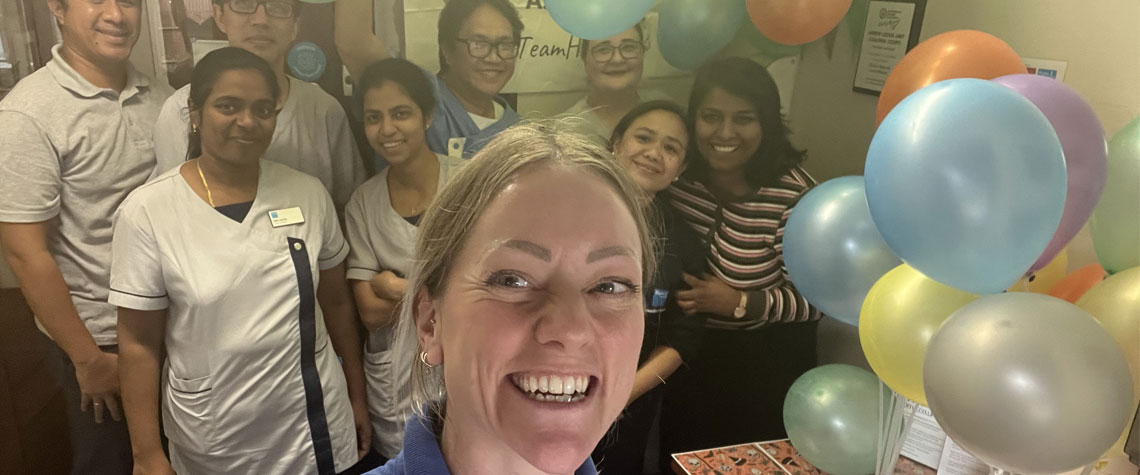 Colonia Court Bupa Care Home was recently awarded a 'Quality Assured' status from the Huntington's Disease Association (HDA).
This accreditation marks Colonia Court one of just five homes in England to attain this prestigious recognition. The nearest accredited facility is over 160 miles away, underlining the need for the quality Huntington's Disease care provided at Colonia Court.
The Huntington's Disease Association Quality Assured Accreditation Programme identifies the behaviours, cultures, and specialised services necessary for a care home to excel in caring for individuals affected by Huntington's disease. For Colonia Court, this recognition reflects its carers' commitment to providing high-quality care for its residents.
This achievement is the result of a comprehensive system of self-assessment, observation, and evidence gathering, coupled with valuable feedback from residents with Huntington's Disease and their families. To maintain the accreditation, the high standards will be reassessed every two years to ensure continued excellence.
Jiji George, Home Manager at Colonia Court Bupa Care Home, said: "We're absolutely delighted that Colonia Court has been recognised and quality assured by the Huntington's Disease Association. The team at Colonia Court work extremely hard to provide the highest quality of care for our 22 residents living with Huntington's Disease within our specialised unit, Amber Lodge. Being awarded 'Quality Assured' status is testament to their dedication and hard work."
Colonia court was also awarded a national Gold Standards Framework (GSF) Quality Hallmark Award in recognition of the way it cares for people at the end of life at the GSF annual conference and awards ceremony on 29 September.
Colonia Court Bupa Care Home is situated in Colchester and welcomes residents in need of nursing or residential care, including those living with dementia, Huntington's or Parkinson's. For further information, please visit https://www.bupa.co.uk/care-services
More info on the HDA Accreditation can be found here - https://www.hda.org.uk/professionals-and-training/care-home-quality-assured-accreditation/what-is-care-home-accreditation/
Contact Bupa Press Office
If you're a journalist and would like to find out more about any of our activity, or request a comment from one of our spokespeople, please contact the Bupa Press Office
Call us
Drop us a line using the number below

020 7656 2454^