The latest data from the REACT-2 study shows that one in three people who catch COVID-19 experience ongoing health problems1 , and as a result, there are now more than 2 million people in England alone struggling with a complex collection of symptoms known as Long-COVID2
Many people who develop Long-COVID are of working age and this presents challenges for employers around return-to work planning and how to retain and support staff.
Earlier data from the Office of National Statistics data shows that adults aged 35 to 69, particularly women, are the most likely to be affected3, and a third struggle with symptoms for more than a year4. The average age of patients we are seeing at the Cromwell Hospital Long-COVID Clinic is 40, and two-thirds are women5.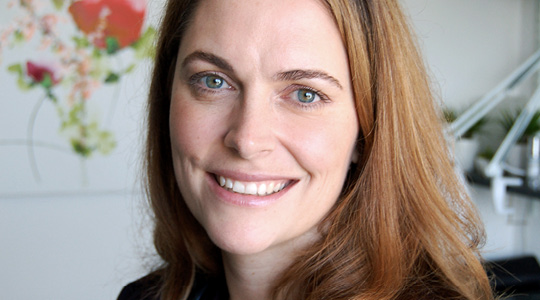 Dr Petra Simic, Medical Director for Healthcare Management at Bupa, says:
"There is much we still need to learn about COVID-19 and Long-COVID. It is critical that we understand the impact on people's long term physical and mental health. The focus on global research alongside dedicated multidisciplinary care in this condition is essential if we are going to understand and treat this condition effectively."
Patient Feedback
Long-COVID is the first illness to be identified and named by patients — the term was first used by an Italian academic who used the hashtag on social media to ask if others were experiencing ongoing problems such as breathlessness and fatigue.6, 7
And feedback from patients, and their physicians, is continuing to shape the way it is treated.
Dr Simic says:
"Our Long-COVID clinic was created in response to patient experience and GPs and consultants telling us they were seeing an increasing number of patients with prolonged COVID-like symptoms.
"We realised it was crucial to put together a multidisciplinary team to support and guide patients. We hope that the care we deliver in this clinic will not only help individuals to live a good quality of life, but will also support the wider effort to increase our understanding of this new condition."
Symptoms vary dramatically, and to date 55 different features of Long-COVID have been identified8. However, common characteristics are extreme fatigue, breathlessness, chest pain or tightness, impaired concentration and memory, insomnia, heart palpitations, muscle and joint pain, depression, nausea, fever, headaches and rashes9.
Dr Simic adds:
"The Long-COVID Clinic is led by a respiratory physician who provides the initial consultation, either face-to-face or virtually. Then, depending on the patient's symptoms and medical history, they may be referred for furthers tests, or to another consultant or health professional."
Tailored tests
Pathology tests, ECG and chest x-rays can be done that day, and further checks such as lung-function tests, echocardiography and MRI or CT scans can be booked. Onward referrals might include cardiology, neurology, psychiatry, specialist respiratory physiotherapy, dietetics and speech and language therapy.
The Clinic has also recently launched an inpatient rehabilitation programme which provides tailored support to speed up the recovery of patients who have been hospitalised with COVID-19.
Dr Simic says:
"As the impact of Long-COVID varies dramatically, it is essential that treatment pathways reflect this, and that we are able to respond to new research and evidence swiftly."
Adaptability
And there is still a lot to learn. When the National Institute for Health and Care Excellence published its first Long-COVID guidance in December, Dr Paul Chrisp explained,
"The guideline will be adaptable and responsive as understanding of the condition grows and new evidence about how to manage it emerges."
Dr Simic says:
"Ongoing dialogue is also important as symptoms such as insomnia, 'brain fog' and fatigue may vary from day to day, and patients may be tempted to over-exert themselves. All the evidence suggests that patients with Long-COVID should pace their recovery, and that doing too much can cause a relapse."
Important role for employers
However, as the Society for Occupational Medicine points out,
"Returning to work is part of the recovery even if it must be flexible, or on a phased return at first."10 Dr Simic says, "Our online assessment tool helps guide this process with an employee questionnaire reviewed by expert occupational health practitioners."
Each employee's symptoms and situation will vary, and this will also evolve over time. So it will be important to raise awareness across teams, build flexibility into back-to-work planning and ensure systems are in place to encourage open and ongoing conversations.
For further information on Cromwell Hospital's Long-COVID Clinic, take a look here. And for further information on Long-COVID, see the following resources;
Support your people with Long-COVID
Society of Medicine COVID-19 return to work guide