It was clear from the outset that COVID-19 would have a huge impact on the nation's mental health. However, the complexity of this challenge is still emerging and it will continue to evolve as we move to hybrid working.
Some employees will be looking forward to returning to a workplace, others will be anxious about going back, and a significant number will be experiencing depression and other mental health challenges brought on by the pandemic.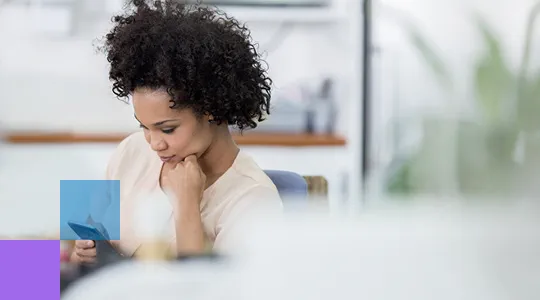 Epidemic of depression
The Office of National Statistics reports that one in five UK adults now struggle with symptoms of depression, almost twice the number before COVID-19.1
Bupa's latest Workplace Wellbeing Census shows that 61% of employees felt the pandemic has had a negative impact on their wellbeing2, and 64% valued the health and wellbeing services offered by their employer.3
Almost half (46%) thought health and wellbeing support had improved during the pandemic and 63% of those accessing services said they had turned to their employers for more support than they had in the past.4
Hidden waiting lists
During the pandemic 2.2 million adults have sought help from the NHS for their mental health5 and the President of the Royal College of Psychiatrists Dr Adrian James warns, "The extent of the mental health crisis is terrifying, but it will likely get a lot worse before it gets better."6
In order to meet this on-going challenge, Bupa is investing in our mental health provision and making it easier for employees to access support. Pablo Vandenabeele, Clinical Director for Mental Health at Bupa, says "Employers have also played a crucial role in mitigating the impact of COVID-19 by developing and promoting policies which build resilience and encourage people to seek help when they need it. However, Pablo says;
"It is important to keep reviewing the way these conversations are initiated and developed, to ensure engagement across the board, and to highlight the services that are available. "
Pablo Vandenabeele
Rise of digital treatment options
"Our Direct Access service — which provides a 24/7 telephone pathway to specialist mental health support usually without needing a GP referral — and online Cognitive Behavioural Therapy (CBT) provided through our partnership with SilverCloud Health have all helped to minimise the negative impact of lockdowns. And these services will continue to play an important role as we move into hybrid work models."
Pablo Vandenabeele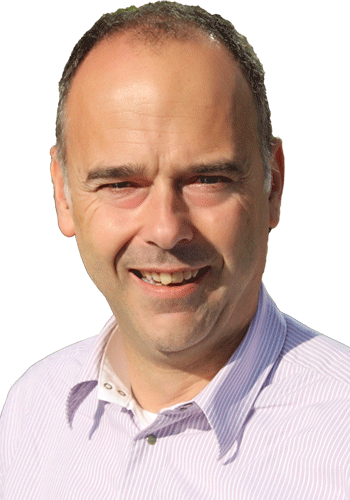 Ease of access
Laura Jennings, Head of Partnerships, Europe from SilverCloud explains, "Caring for the mental health and wellbeing of employees has become an urgent priority for many organisations. Implementing programmes that proactively address these important needs for individuals within organisations can have a direct impact on absenteeism and productivity.
Our on-demand mental health programs are a third of the cost of face-to-face treatment and they enable staff to access support when they need it — which solves issues around access and outcomes, both in and out of work.
Our research shows 78% of employees prefer on-line support over in-person services and 85% of users with depression and anxiety reporting an improvement in symptoms."
Laura Jennings
However, Pablo points out, "This won't be appropriate for every patient, so we have continued to provide counselling and psychiatry via telephone and video consultations, as well as providing support and information through our Family Mental HealthLine and Mental Health resource hub."
Bupa's Workplace Wellbeing Census illustrates the importance of these services for recruiting and retaining talent, particularly younger workers. Three out of four 18 to 24-year-olds value the services offered (75%), and one in five confirm they were a major reason for joining (18%) and staying (21%).7
And studies suggest that employees suffering from depression work at about 70% of their optimal productivity, and even mild depression has been linked to significant drops in productivity.8
Looking ahead
The pandemic has forever changed what we mean by being 'at work'. The Census shows that almost one in four workers (23%) wants to continue with a mix of home and office working, with 70% of women and 79% of 25 to 34-year-olds preferring this option.
And while there are clear benefits in terms of flexibility and reduced commuting, Pablo warns, "This new flexibility brings a new set of risks around burnout, the ongoing issue of blurred boundaries between work lives and home lives, and how employers can support their people — wherever they are working."
"Employers should also be alert to the hazards of presenteeism, not only among people returning to the workplace, but also among those working from home."
Pablo says:
"The Census shows how well companies and employees responded to the immediate crisis, but we must now embed these gains into long-term strategies to improve wellbeing and mental health."
With hybrid working, organisations will have to review the ways they build resilience and support staff — and Bupa has the resources and services to support employers navigating this new 'new normal'.
Take a closer look here at the Wellbeing Census;
For a quick overview see the Key Findings One Pager
Bupa's wellbeing experts have laid out the steps employers need to take on the roadmap to inclusion