Bring Bupa to your clients
Why choose Bupa?
Health is what we do. We've been doing it for over 75 years, and we aren't stopping now.
With over 3.1 million UK customers, there's a reason we've been the winners of the Health and Protection Awards for the last four years. Discover what makes us Bupa and how to bring Bupa to your clients.
Six reasons to choose Bupa
Fast access
Healthcare shouldn't be a waiting game. If your clients have concerns about cancer, mental health or muscles bones and joints we can help. We'll check symptoms over the phone and give clear advice on next steps. This is efficient, convenient care.
Unrivalled quality
Our specialist support teams are all about care and safety. We're the only insurer to have our phone support teams inspected by the Care Quality Commission. Our customers know if they need guidance through treatments like cancer care, we've got the best people.
Flexible cover
Your clients can first choose the type of cover they'd like. Then they can tailor the levels of excess, benefit allowances and more to suit them.
Learn more about the types of cover we offer.
Freedom to choose
Insurance with Bupa means access to hundreds of private hospitals and thousands of consultants across the UK. We give your clients the freedom to make informed choices about their own healthcare.
We prioritise customers
At Bupa, we don't have shareholders. That means our profits are reinvested. Whether it's care homes, health insurance, health or dental centres, we're here for our customers.
Rewards by Bupa
Not only do we provide great healthcare, we also give exclusive offers to our customers. From fitness to relaxation and outdoors to nutrition. We're proud to support the health and wellbeing of our customers.
Mental health
We're proud to offer cover for more mental health conditions than any other UK insurer.† If your client's concerned about their mental health, we're here for them.
No wait to see a GP
Get support from a mental health specialist when members call our Direct Access line.
No time limit on support
If eligible and within benefit allowances, we'll be on hand to offer support if a customer's condition returns.
Most conditions covered
We cover nearly all mental health conditions. The exceptions are dementia, and learning, behavioural and developmental conditions. We'll cover these exceptions until they're diagnosed.
Cancer
Customers can choose to include cancer cover on their policy. With our full cancer cover, there are no limits on how long your treatment lasts or how much it costs.
You must visit a hospital or health centre from our network and a consultant that we recognise and charges within our limits.
Specialist centres for breast, bowel and prostate cancer
We provide fast access to diagnosis and treatment. This is typically in less than half the time of published national targets.
Breakthrough drugs and treatment
Customers can get access to some cancer drugs or treatment before they re available on the NHS. They'll need to be evidence-based and covered by the client's policy.
Ongoing support
We're there for customers however long treatment takes, and have specialist nurses to explain next steps or lend a listening ear.
Access
Take away the wait. Take away the worry. We offer different ways to access professionals and treatments.
Convenient care
From our 24/7 helpline to personalised apps, access to healthcare is never far away.
Direct Access
Customers can call for support with cancer, mental health or muscles, bones and joints. We'll check their symptoms and advise on next steps. We can refer to specialists on the call, or recommend they see a GP.
Remote reassurance
When speed is of the essence, we offer rapid cardiac assessments and remote skin assessments from home.
Everyday mental wellbeing
From managing symptoms to mental health changes, we're always here for your customers and those around them.
Family Mental HealthLine
Available to parents and guardians with Bupa cover, if they notice a change in their child's mood or behaviour, let's talk.
Managing symptoms
We have a free Mental Health Hub for our customers. They also have access to wellbeing programmes from SilverCloud health.
Menopause HealthLine
For clients experiencing menopause symptoms, our nurses are on hand 24/7 to provide advice and help with potential treatment options.
Guided Care
Guided Care uses an open referral pathway. This gives your clients access to the healthcare they want for a lower price without compromising on quality of care.
Informed choices for customers
Guided Care gives customers a choice of up to three consultants in the specialism identified by their GP.
Greater choice of consultant
We have over 19,000 consultants that your clients can choose from in our Open Referral Network.
Open Referral reassurance
All consultants in our network offer care in line with medical best practice, manage the total cost of care and offer a high standard of customer service.
Muscles, bones and joints
We provide fast, efficient care for your clients, reducing the need for unnecessary surgeries.
Specialists from the start
We aim to provide appropriate support from day one. That's why customers can call us and speak with a senior physiotherapist.
Fast advice
We pride ourselves on quick care. Over 80% of Direct Access customers receive a phone appointment within 24 hours of calling us.
Second opinions
If a customer's GP has referred them to a consultant, they can ask for a second opinion to explore non-surgical options.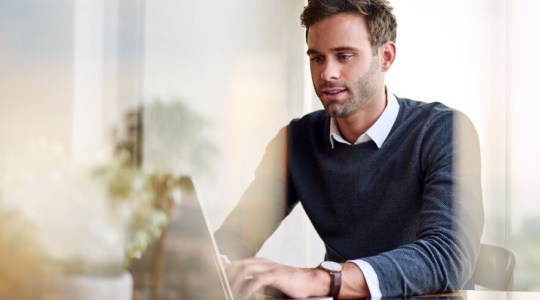 What products and resources does Bupa have?
Understand what Bupa By You and Guided Care are so you can offer your client the best product for them. Whether you're looking to learn about our products or in search of great marketing materials, you've found it.
Call the intermediary team
Looking to sell Bupa health insurance and don't know where to start?
Give us a call on 0800 332 000.
Lines are open Monday to Friday, 8am to 5pm. We may record or monitor our calls.
Give us your feedback
Did you find the information you were looking for today? Let us know by emailing us at: [email protected]
† As of February 2023, this comparison to other products in the market is based on Bupa s and Defaqto's interpretation of the differences between Bupa By You health insurance and other health insurance products offering mental health cover. The comparison excludes any special offers or promotions which may temporarily alter the cover offered. Cover comparison information is for personal use and guidance only and does not constitute any contractual representation, warranty or obligation by either Bupa or Defaqto about the completeness, accuracy, reliability, suitability or availability of the comparison. Neither party accepts any liability for errors, omissions, direct or consequential loss in relation to this comparison.
See PDF: How we compare: Individuals (PDF 1.0MB)
Bupa health insurance is provided by Bupa Insurance Limited. Registered in England and Wales No. 3956433. Bupa Insurance Limited is authorised by the Prudential Regulation Authority and regulated by the Financial Conduct Authority and the Prudential Regulation Authority. Arranged and administered by Bupa Insurance Services Limited, which is authorised and regulated by the Financial Conduct Authority. Registered in England and Wales No. 3829851. Registered office: 1 Angel Court, London, EC2R 7H.