The Bupa Wellbeing Index
A landmark survey that uncovers the state of the nation's health and wellbeing.
What is the Bupa Wellbeing Index?
Over recent decades, healthcare has evolved. From ageing populations to digital advancements, our expectations of healthcare have evolved too. Most notably, the COVID-19 pandemic created lasting shifts in lifestyles and health.
In a post-pandemic world, we'd like to know how people feel about their health. Both physical and mental. That's why we launched the Bupa Wellbeing Index†. With over 8,000 participants across the UK, we can learn about the nation's health and wellbeing. By understanding what people want from healthcare, we can fulfil our purpose:
Helping people live longer, healthier, happier lives and making a better world.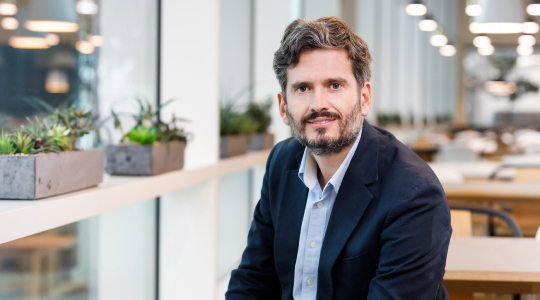 A word from Carlos Jaureguizar, CEO, Bupa Global and UK
July 2023
It's been a year since the first release of the Bupa Wellbeing Index, a landmark survey that uncovers the state of the UK's health and wellbeing. As we reflect on the past year, we are reminded that much has changed in the global and geo-political landscape, and in turn, our healthcare needs and expectations have evolved, influenced by these changing circumstances around us.
As we continue to seek optimum physical and mental wellness, exploring innovative, and comprehensive approaches to prevent and treat health issues, we're becoming increasingly aware of the strong connection between people's health and the health of the planet.
Organisations worldwide have recognised the vital importance of sustainability in shaping a better future, to support the health of their workforce and fulfil their responsibilities for future generations. In turn, it becomes paramount for businesses to actively involve their people in shaping sustainable workplace practices.
Sustainability has emerged as a pivotal driver of employee engagement, as many of us are increasingly motivated by meaningful initiatives that make a positive difference. This can drive productivity, loyalty and importantly, talent retention.
Indeed, despite worries around the cost of living, our latest research tells us that two-fifths of all workers (42%) say they'd accept a job on lower pay to work for a more ethical or environmentally friendly organisation.
At Bupa, we firmly believe that sustainability is not merely an external commitment; it starts from within. And now is the time that organisations must forge a collective force for positive change.
Through our latest chapter, our aim is to equip business leaders with practical strategies and actionable insights that give them the tools to unlock the full potential of their workforce and foster a culture of environmental stewardship. We will also explore the intersection of sustainability and healthcare, delving into the unique opportunities and challenges faced by healthcare providers in embracing sustainable initiatives.
This is just the start of the journey, where there is still so much to learn over the coming years and no doubt, decades. As a first step it is important that we engage our people to join this journey with us.
By highlighting best practice through inspiring case studies, discussing innovative solutions, and exploring the transformative power of employee involvement, we seek to inspire and guide organisations towards a more sustainable future.
Explore the Wellbeing Index
Chapters 1 and 2
Barometer baselines
How has healthcare changed since the COVID-19 pandemic? We uncover how the pandemic altered our health, our priorities and what action we're taking to look after our health.
What this means for the future
Explore how the lifestyle changes we made during the pandemic fare in the future. Also learn about the challenges and barriers we face when trying to stick to healthier habits.
Chapters 1 and 2
(PDF, 1.6MB)
Chapters 3 and 4
Health and wellbeing improvements
Has our health improved since the pandemic? Discover how people view the condition of their mental and physical health. We also learn more about how our health needs have evolved in recent years
The workplace frontline for healthcare and support
Employees' focus on health has shifted. Explore how the importance of employers supporting health and wellbeing has grown. We also take a look at what benefits employees are looking for from their employer.
Chapters 3 and 4
(PDF, 1.0MB)
Chapter 5
Healthy planet, healthy people
Employees and the environment go hand in hand. Discover how the health of people and our planet relate to one another. We also take a look at the future workforce. Gen Z and Millennials are feeling the burden of climate change so we explore how employers can help.
Chapter 5
(PDF, 1.7MB)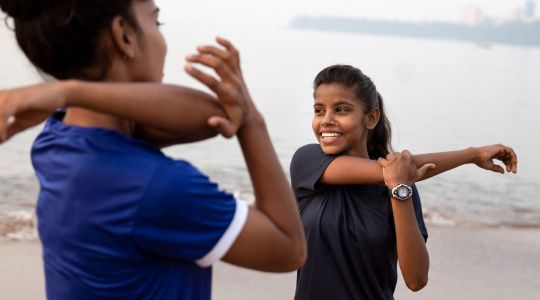 Advice and tools for your health and wellbeing
At Bupa we produce free health information for you and those around you. Find information about conditions, treatments and procedures. You'll also find advice from our experts about staying healthy and living well.
† Bupa commissioned Censuswide to poll a nationally representative sample of 8,185 UK adults. The data was collected between 18.03.2022 - 24.03.2022. Censuswide abides by and employs members of the Market Research Society and follows the MRS code of conduct which is based on the ESOMAR principles.
Bupa health insurance is provided by Bupa Insurance Limited. Registered in England and Wales No.3956433. Bupa Insurance Limited is authorised by the Prudential Regulation Authority and regulated by the Financial Conduct Authority and the Prudential Regulation Authority. Arranged and administered by Bupa Insurance Services Limited, which is authorised and regulated by the Financial Conduct Authority. Registered in England and Wales No. 3829851. Bupa Health Assessments and Occupational Health services are provided by Bupa Occupational Health Limited. Registered in England and Wales No.631336. Registered office: 1 Angel Court, London, EC2R 7HJ.