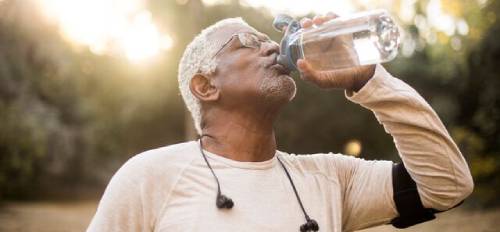 There are many simple and natural remedies for bad breath which can become part of your daily oral health routine.
While these may not address the root cause of mouth odour, they can help boost your confidence or provide short-term fixes when necessary.
Natural remedies and temporary fixes for bad breath should not replace a consistent dental health routine, and those with long-term bad breath issues should remember to visit a dentist or dental hygienist regularly, or consult a medical practitioner.
Here are some approaches for tackling bad breath you can try.
Simple approaches for tackling bad breath
Drink plenty of water
Dry mouth and dehydration are a common culprit when it comes to bad breath. Whenever you feel that your mouth is getting dry, drink water to replenish your body's ability to create saliva. Your saliva is your mouth's natural protection against bacteria, which can build up in the mouth and cause bad odours. Juice, coffee, tea and fizzy drinks can cause your mouth to become drier, so shouldn't be relied on for regular hydration.
It's thought that gargling and rinsing with salt water can also prevent bad breath.
Chew cloves or other aromatic herbs
Cloves have been used as a natural remedy for all kinds of dental health issues for centuries, and while many of the benefits of cloves remain unproven, chewing on cloves - a powerfully aromatic and antibacterial herb - will both freshen the breath and fight off oral bacteria.
Probiotic yoghurt and kefir
The benefits that probiotic yoghurt and cultured dairy products like kefir bring to gut health are widely known. However, eating probiotic yoghurt and kefir can also reduce levels of harmful bacteria in the mouth. The presence of certain bacteria that causes tooth decay and halitosis - for example streptococcus mutans - has been shown to be significantly reduced with a diet rich in probiotics*.
Eat plenty of fruits and vegetables
Crunchy fruits and vegetables, such as carrots, celery and apples, are often referred to as 'nature's toothbrushes'. This is because they enable saliva production in the mouth and encourage chewing, which helps to remove odorous bacteria and ensure fresher breath. What's more, they're delicious and packed full of goodness!
Drinking green tea
We all love a nice cuppa, but did you know that certain types of tea can help counteract bad breath? Green tea is packed full of antioxidants known for improving health and overall wellbeing, and its antibacterial properties also tackle many of the bacteria known to cause bad breath.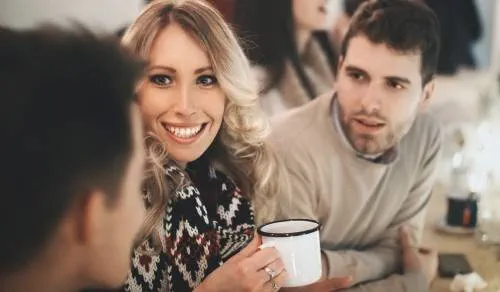 How can I tell if I have bad breath?
There's no single type of bad breath odour, and the way your breath smells often depends on the cause of your halitosis, as well as other factors including food and lifestyle habits.
Some people overly worry about their breath, despite having little or no reason to. Other people have bad breath and seem completely oblivious to it. Just like with other types of body odour, it's sometimes difficult to assess how your own breath smells. If you're concerned about having bad breath, ask a trusted relative or (very) close friend to give you an honest response, or think carefully about whether your oral health routine is being maintained correctly.
Stay on top of your oral health with Bupa Smile Plan
Dental health and oral hygiene are central to overall well-being. Symptoms like bad breath may signal deeper issues with your teeth, gums and mouth.
Bupa Smile Plan spreads the cost of two dentist check-ups and two or more hygienist appointments across 12 bite-sized monthly payments. It comes with a range of additional perks and discounts and encourages you to commit to regular dentist appointments.
*https://meridian.allenpress.com/jcpd, https://www.ncbi.nlm.nih.gov/pmc/articles/PMC9917570/
Find your local Bupa Dental Care practice