When thinking about Easter, there's one less-than-healthy association that springs to mind: sugar. While there's nothing wrong with a sweet treat now and again, the negative impact of a sugar-laden diet on our oral health is far reaching.
According to the Food Foundation, 47%* of primary school children's dietary energy comes from foods that are high in fat, sugar and salt. With the temptation of supermarket aisles brimming with indulgent chocolate eggs this time of year, it can be easy to forget how much sugar you're consuming.
Getting creative with low-sugar ways to celebrate needn't be time consuming. Here are our top ten ideas for a fun-filled Easter without the sugar overload: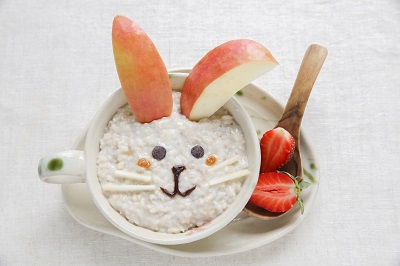 1. Bunny porridge
Porridge is a tasty breakfast option, which releases energy slowly across several hours, and crucially, avoids the spike in blood sugar that can occur when eating unhealthy cereals. Jazz up the presentation of your usual breakfast bowl for Easter by adding fruity bunny ears and sultana eyes to keep those hunger pangs at bay until lunchtime.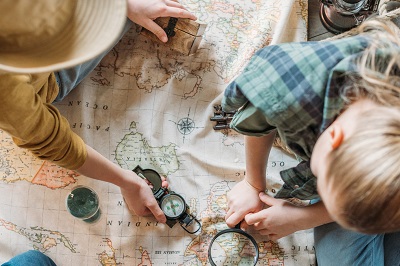 2. Treasure hunt
Who says an Easter hunt has to be focused around chocolate eggs? Treat your kids to all the excitement of a loot-finding adventure but replace the hidden treasure with alternative prizes, such as colourful erasers for their pencil cases, or small toys such as yoyos, spinning tops or bouncy balls. All the fun, none of the sugar.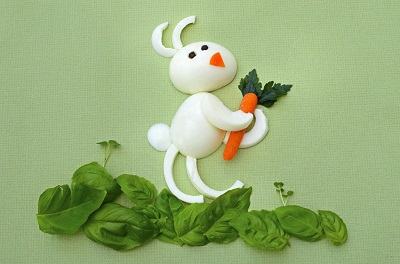 3. Boiled Easter eggs
Eggs are a high-protein food suitable for any mealtime, but especially relevant at Easter. Keep the whole family hopping with this hard-boiled option, which can be transformed with healthy additions such as spinach and carrots into your preferred cheery animal character. Egg-cellent!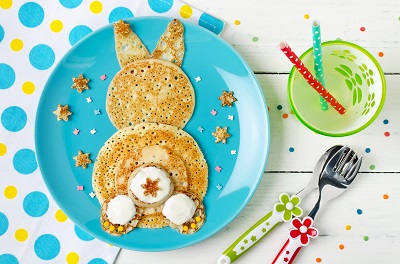 4. Perfect pancakes
The beauty of pancakes is few ingredients, all the fun of flipping, and an opportunity to get creative with decorations. Ensure your toppings are both tasty and healthy with a banana bunny tail and dollop of sugar free Greek yoghurt for a fun Easter Day dessert.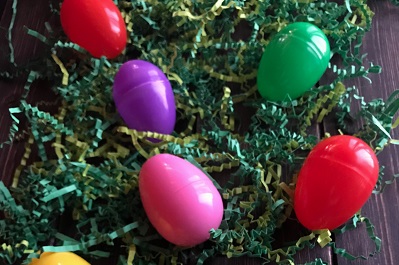 5. Fillable eggs
Reusable, fillable egg capsules are a great way to spoil your children without filling them up with sugar – and can be used year on year. Hide mini gifts inside such as keyrings, stickers, badges, puzzles and hair accessories.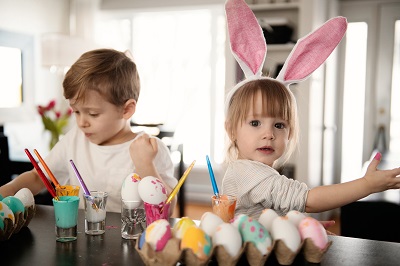 6. Egg decorating
Let your creative juices flow with an Easter art session. Hard-boiled eggs are easy to paint and look great on display! Get hold of some pipe-cleaners, feathers and pom-poms and watch your kids light up as their ideas come to life.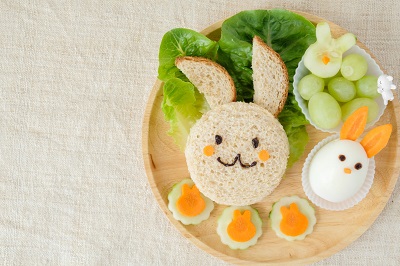 7. Spring-time sandwich
Spruce up your kids' usual lunch with some Easter-themed sandwich shapes. Simple, yet effective, this midday option will keep the kids both entertained and well-nourished. The statement 'don't play with your food' need not apply this Easter.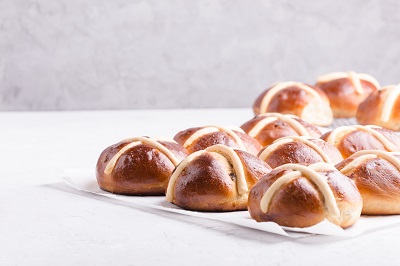 8. Low sugar hot cross buns
The classic Easter hot cross bun unfortunately can carry as much as 19.5g of sugar – the recommended daily amount for a child aged six. By using a low sugar recipe, you can keep this Easter-themed bake on the menu. Experiment with sweeteners instead of sugar, and toppings such as fruit and low sugar honey instead of chocolate.
By-all-means indulge in some chocolate treats, just moderate how often your children are snacking on sugar, it's the frequency that's the issue. And remember to book regular check-ups with your dentist.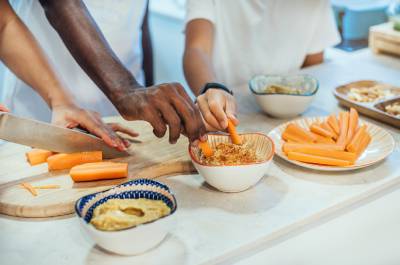 9. Vegetable patch hummus pots
These delicious hummus pots really capture the spirit of Easter, while providing a tasty and healthy alternative to the more traditional sweet treats. They also look fantastic as part of an Easter table - kids will love dipping into these edible Easter gardens!
400g tin of chickpeas, drained
½ lemon, juice only
1 crushed garlic clove
2 tbsp olive oil
2 tbsp tahini
250g baby carrots
Handful of parsley
1. Tip the chickpeas, garlic, lemon juice, tahini and olive oil into a food processor and blitz until smooth. Cut a small hole into the top of each baby carrot with a sharp knife. Dab in a little hummus, and push in a parsley sprig to decorate.
2. Spoon the hummus into (very) clean mini flowerpots or bowls, and push in the carrots until the tops peek out. Invite the kids to dunk the carrots into the hummus and tuck into this fun, healthy Easter snack!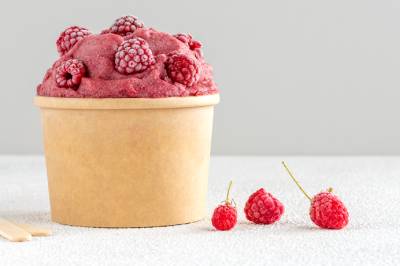 10. Easy raspberry sorbet
We're all hoping for great weather over the Easter weekend, and there's nothing more satisfying than a bowl of sorbet when the sun is shining. This scrumptious and oh-so simple recipe is fun to make and even more enjoyable to eat. The best part? With no added sugar and plenty of fresh fruit, it's a guilt-free treat kids and adults alike will love.
Makes: 1.25 litres
● 800g frozen raspberries
● 60g fresh raspberries, roughly crushed
● 3 overripe bananas, cut into 1cm chunks, frozen
In three batches, whizz the frozen berries and bananas in a food processor until smooth. Transfer each batch to a large mixing bowl and stir through the crushed raspberries. Chill in the freezer until firm, then serve and enjoy!
Find your nearest dental practice
Bupa Dental Care is a trading name of Oasis Dental Care Limited. Registered in England and Wales No: 00478127. Registered office: Bupa Dental Care, Vantage Office Park, Old Gloucester Road, Hambrook, Bristol, United Kingdom BS16 1GW.
Oasis Dental Care Limited has a number of trading names including Bupa Dental Care. For a list of all our different trading names please follow this link.