We all have a responsibility to be ecologically proactive for future generations. From tackling climate change and carbon emissions to reducing our reliance on single-use plastics, switching to greener energy sources and being more eco-conscious in our daily lives. The issues facing the environment and the world we live in are close to our hearts.
At Bupa Dental Care, we're striving to make positive changes and contribute to a better dentistry not just for our patients, but for the changing world we all share.
Our sustainability commitments in action
At Bupa Dental Care, we're actively looking into ways to make our practices and processes more eco-conscious, which we know is important to our patients and their communities.
While it's still early days for sustainability in dentistry, we're working hard to implement sustainable strategies. At present the majority of our practices run on renewable energy, and a high number of our practices switched to 100% renewable energy in the past few years. Considering how much energy is used in dentistry - from running high-tech equipment to keeping the lights on - making this switch to more environmentally friendly energy sources is central to our sustainable promise.
We're also increasing the number of practices using renewable solar power, with practices such as Bupa Dental Care Hospital Lane in Kent having been fitted with solar panels. With proactive steps like this, we're helping to move our practices away from the use of harmful fossil fuels.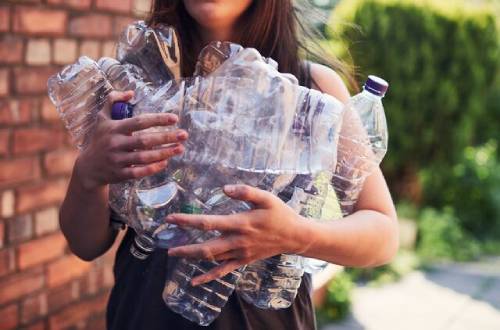 Reducing waste at our dental practices
One of the main issues regarding sustainability in dentistry is waste. Cutting down is essential for a more eco-conscious industry, and it's an area, which has proved challenging when dental practices rely so heavily on single-use products for hygiene reasons.
However, innovation and technology are making significant changes in this regard: more and more of our practices are using intra-oral scanners to reduce waste (by removing the need to take physical moulds or rely on plastics) and CO2 emissions.
Recently, The Parade Specialist Dental Centre in Cardiff received the Gold Award from the Greener Primary Care Wales Framework and Award Scheme. This award showcased the fantastic efforts the Bupa Dental Care team in Cardiff has made to reduce the practice's carbon footprint, and the often small-but-significant steps we should all be implementing to bring about lasting positive change. Not only is the team in Cardiff making full use of the technological benefits of 3D scanners, they're further reducing paper wastage by using SMS and email for appointments, booking reminders and medical history forms. Bupa Dental Care Knebworth was also shortlisted for the Eco Sustainability Green Award at the 2022 Dentistry Awards, in recognition of their efforts and commitments to create a greener practice for the benefit of all.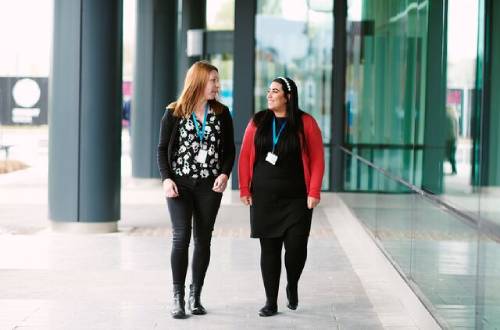 Making a difference with charity partnerships
Helping the environment isn't just about implementing changes to habits and ensuring best practices are put in place. It's also about getting out there and making a change, or lending support to incredible organisations committed to making a positive difference.
At Bupa Dental Care we're proud of our ongoing partnership with Dentaid, a charity dedicated to bringing dentistry and good oral health to vulnerable people and communities both here in the UK and overseas. Many of our nurses, dentists and specialists have volunteered their time and skills, helping improve the lives of countless people through dental treatment with Dentaid. We also had the privilege of donating a new mobile dental unit to Dentaid this year, helping the charity bring their important work to more people in need.
In June 2023, we're excited to get involved with the Healthy Cities challenge. This charity initiative involves a fun 30-day walking challenge, and our Bupa teams up and down the country will be stepping their way towards raising up to £750,000 for charity. This fantastic donation will be shared with selected community and environmental projects striving to make a difference to the cities we share and the world as a whole.
Everyday actions for lasting change
When it comes to being more environmentally friendly, we all have a part to play. Making small changes to our habits - including brushing your teeth and visiting the dentist - can help contribute to a greener tomorrow. Here are some eco-conscious tips to keep in mind:
Don't leave the tap running when brushing your teeth. A Middlesex University study* found that by not leaving the tap running while brushing conserves 24 litres of water per day.
Take public transport to your dental appointments. If possible, leave the car at home, and use the bus or train. If you can walk or cycle, that's even better!
Seek out eco-friendly dental care products. There are more and more sustainable brands producing toothbrushes and other dental care products from eco-friendly materials. Consider switching up your plastic-handled toothbrush for a more environmental alternative.
Tell your dental practice you'd prefer electronic communication. All those pieces of paper and appointment cards soon build up to produce a huge amount of paper waste. With more practices reducing their reliance on paper, simply asking for paper-free communication can make a difference.
Keen to find out more about our plans for a more sustainable dentistry? Follow us on social media to stay up-to-date with the latest developments.
*Source: Middlesex University (linked)
Find your local Bupa Dental Care practice