The easing of lockdown for dentistry
While many of our practices were offering limited services throughout lockdown due to COVID-19, our practices are now back open to see patients for face-to-face care.
We've introduced various new measures to help keep you safe during your next visit. Although it may take a bit longer before you can get an appointment, and the practices will look and feel a little different, you can rest assured that your safety is a priority.
One of our patients, Valerie Garland, spoke to us about her recent visit to Bupa Dental Care Plymstock. She attended the practice for a cracked filling and was happy to share her experience.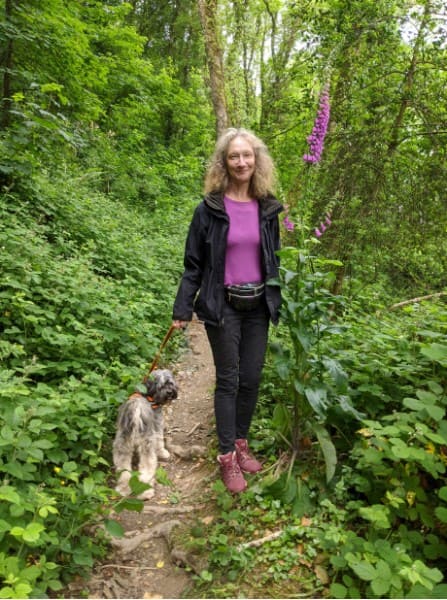 What prompted your visit to Bupa Dental Care Plymstock?
I was at home enjoying a delicious snack of cheese and crackers, when I realised that I'd lost part of one of my back teeth. It had been filled before, so I thought I had just dislodged the filling.
Luckily, it was pain free. But then I realised my dentist wasn't open for routine treatment due to lockdown. After a few days of worrying about what to do, I decided to call Bupa Dental Care Plymstock for advice.
The helpful receptionist said unfortunately they were unable to offer treatment at that time, but were hoping to re-open soon. She then kindly put my name on a list to be contacted when they re-opened.
Three weeks later, I had a phone call inviting me in for an appointment to see my usual dentist to assess my tooth. This came as a welcome relief!
Was anything different prior to your dental appointment?
Yes, the dentist sent me a health questionnaire online to complete and return before my appointment. It was quite a lengthy form, which included some simple health-related questions. It allowed me to answer the questions you typically get asked by the dentist and prevented me having to fill in a physical form at the practice. It worked well and I was more than happy to fill it in.
Were you told about the new COVID-19 safety measures upfront?
Yes. The receptionist explained that my dentist wouldn't be able to use any drills or sprays due to aerosol risk. I was also told to expect several new measures in practice, such as temperature checks, additional PPE, social distancing rules and so forth. It was very reassuring and easy to understand.
She confirmed that I would be expected to pay a £7 PPE tariff due to the huge increase in costs and enhanced materials.
I felt the measures were thorough and necessary given everything that's happened due to COVID-19 and was just happy that the practice was able to see me.
Did you feel nervous about visiting the practice?
After a very sheltered lockdown, the thought of leaving the house and visiting the practice did feel a bit overwhelming.
But I was overdue for a check-up due to the surgery having to close at the start of lockdown. Plus, I had this new oral health issue that needed resolving. So thinking about the safety measures in place helped me feel much more confident about attending my appointment.
Were you waiting outside for long?
Having been asked not to arrive early, I knocked on the door and was informed by a receptionist, wearing a mask, to wait outside until the dental nurse came to collect me.
I didn't have to wait long. A few minutes later a nurse appeared, also wearing a mask, and invited me inside. She asked me to use the hand sanitising gel provided and put on a mask; I happily obliged. It's strange how quickly you get used to people wearing masks, despite the face covering, she was very friendly and I felt at ease.
What happened once you entered the practice?
The nurse asked me some questions about my health and if I had been in contact with anyone who had symptoms of COVID-19. She then used a forehead thermometer and checked my temperature. Thankfully, it was okay!
Although it was a different process to what I was used to, it all felt very relaxed and reassuring.
What happened during the appointment?
My dentist greeted me as usual; the only difference being she wore a visor, as well as a mask. We discussed which tooth I had the problem with, and she asked if I would like her to do my check-up whilst I was there. I was pleased to agree to this and grateful for the offer, as it was long overdue.
After I removed my mask, my dentist assessed my tooth and informed me that I had actually broken another corner off the tooth. She explained she could put a temporary filling in, without the use of any drills. She then did my normal check-up and took X-rays before putting in a filling.
All this without the sound of any drills, or a water spray! It was actually a pleasant change.
She even descaled the back of my teeth "by hand" rather than with anything mechanical.
Did the appointment meet your expectations?
It all felt very relaxed and much more normal than I had been expecting. Almost like a small step on the way back to a more normal life. And it's reassuring to know that even if things aren't totally back to the way they were, dental treatment is available again.
[For further information and guidance on what to expect at your next dental appointment, visit our COVID-19 page and watch our short video.]
What happened after your appointment?
I saw the reception team, who'd been extremely helpful and considerate throughout my experience. They booked me in for another check-up in 6 months, and I paid my £7 for PPE by contactless before leaving.
How did you feel about having to pay a safety tariff?
I certainly feel it was money well spent. I want to keep my dentist and the practice staff safe so they can continue to care for my oral health.
Ready to show us your smile?
We've taken significant measures to ensure we can look after your smile safely, as you can see from Valerie's experience.
So if you're due for a check-up, or you've been experiencing oral health problems, get in touch with your nearest Bupa Dental Care practice today.
Bupa Dental Care is a trading name of Oasis Dental Care Limited. Registered in England and Wales No: 00478127. Registered office: Bupa Dental Care, Vantage Office Park, Old Gloucester Road, Hambrook, Bristol, United Kingdom BS16 1GW.
Oasis Dental Care Limited has a number of trading names including Bupa Dental Care. For a list of all our different trading names please follow this link.