Whether you want to treat yourself to a brand-new smile, or you're a little self-conscious about your teeth – there's a good chance Dr Francesca Dash can help you here at Bupa Dental Care Clayton.
Here's an insight into Francesca's experience – which includes her status as an Invisalign Diamond provider.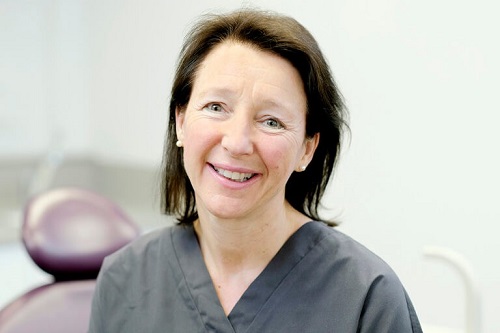 What are Dr Dash's qualifications and experience?
Dr Francesca Dash qualified from Birmingham Dental Hospital in 1989.
She has a wealth of experience in both fixed and removable orthodontics, having worked as a clinical assistant to the consultants in the University Hospital of North Staffordshire orthodontics department for over 13 years.
Francesca has been providing a range of orthodontic treatments here at our practice for over 17 years. And Invisalign treatment is one of her specialities.
What is Invisalign treatment?
Invisalign treatment involves wearing a series of almost-invisible aligners that discreetly straighten your teeth. Unlike traditional fixed braces, they don't use metal wires or brackets.
For further information, visit 'What is Invisalign Treatment?'
How long has Dr Dash provided Invisalign treatment?
Francesca has been providing Invisalign treatment since 2006 and has now completed almost 2000 cases. She is the first female in the UK to be awarded Diamond status – which reflects her experience and commitment to Invisalign products.
She's an integral member of the Bupa Dental Care Clayton team, as our practice manager, Sue Lewis-Byatt explained, "We are delighted to have Francesca on board here at Bupa Dental Care Clayton. Francesca has been with us for over 20 years and is well known for her friendly and calming nature. She has delivered some amazing smiles using Invisalign and has now completed almost 2000 cases."
What is an Invisalign diamond provider?
Invisalign diamond status recognises a practitioner who has completed 150 Invisalign treatments per calendar year. It's a testament to Francesca's dedication when it comes to helping her patients get a smile they can be proud of.
In her own words: "I am pleased to be a part of the team at Bupa Dental Care and thoroughly enjoy helping patients achieve a straighter smile with Invisalign treatment."
Book your Invisalign treatment consultation today
It's never too late to get a straighter smile. So, if you feel self-conscious about yours and want to do something about it – book a consultation with us today!
Bupa Dental Care is a trading name of Oasis Dental Care Limited. Registered in England and Wales No: 00478127. Registered office: Bupa Dental Care, Vantage Office Park, Old Gloucester Road, Hambrook, Bristol, United Kingdom BS16 1GW.
Oasis Dental Care Limited has a number of trading names including Bupa Dental Care. For a list of all our different trading names please follow this link.