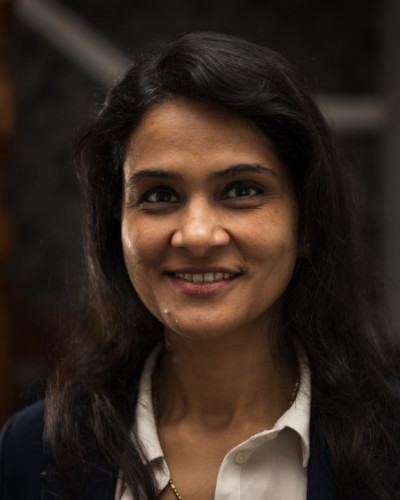 Dr Deepika Kudawla introduces Invisalign treatment to Dental Confidence
Dr Deepika Kudawla joined Dental Confidence, Southampton in 2022, introducing several new treatments to the practice, including Invisalign treatment
Deepika is an experienced provider of Invisalign aligners, having treated an extensive range of cases. She has completed a postgraduate diploma in Clear Aligner Therapy and is dedicated to continued learning.
Here, Deepika answers frequently asked questions about the popular treatment, including the benefits and what's involved.
So, what is Invisalign treatment?
Essentially, Invisalign treatment straightens your teeth using a series of near-invisible aligners. The aligners are custom-made for your unique smile and made from a thermoplastic material.
Invisalign aligners are removable, so you can take them out to eat, brush and floss. Therefore, you don't need to change the way you brush or floss or avoid any foods that could damage your braces.
What are the benefits of Invisalign aligners?
Unlike traditional metal braces, the aligners are transparent and virtually invisible, so they're very subtle and discreet. In fact, most people won't notice you're wearing them. They're very comfortable and have minimal impact on your life.
Many dentists and orthodontists use 3D intraoral scanners for your Invisalign treatment, which allows you to preview what your new smile could look like.
How does the procedure work?
Firstly, we take the precise 3D digital scan of your teeth, which is used to create your aligners. We then create your treatment plan which is developed to fit your unique needs.
Your aligners are made, and your dentist will check they fit. You'll be given a series of bespoke aligners to wear, to gradually move your teeth.
Every six to eight weeks, your dentist or orthodontist will assess progress and provide the next set of aligners.
Do I need to wear the aligners 24 hours a day?
"No, but ideally, you should wear the aligners for 20-22 hours per day and for optimal results, they should really only be removed for eating, brushing and flossing."
How long does treatment take to complete?
This depends on the complexity of your case. The average treatment takes 12-18 months but some treatments can take as little as three months, and most people start seeing progress within the first few weeks.
How much does Invisalign treatment cost?
The cost of Invisalign treatment depends on your individual needs and type of Invisalign aligners you have. In your consultation, your dentist or orthodontist will assess your smile to be able to give an exact cost. Generally, treatment starts at around £1,500 and could be up to £5,000.
Interested in straightening your smile with Invisalign aligners?
If you'd like to know more about getting Invisalign treatment in Southampton, or to book an initial consultation, contact the team at Dental Confidence who'll be happy to assist you.
For more information about this treatment, visit Invisalign aligners at Bupa Dental Care.
Bupa Dental Care is a trading name of Oasis Dental Care Limited. Registered in England and Wales No: 00478127. Registered office: Bupa Dental Care, Vantage Office Park, Old Gloucester Road, Hambrook, Bristol, United Kingdom BS16 1GW.
Oasis Dental Care Limited has a number of trading names including Bupa Dental Care. For a list of all our different trading names please follow this link.