Expert reviewer, Lisa McEwan, Cognitive Behavioural Therapist at Bupa
Next review due September 2023
There will be times when employees need time off because of their mental health. As a line manager, you have an important role to play in ensuring that an employee's absence and return to work goes smoothly. Your organisation should have an absence management policy.
It's important to make sure this policy is appropriate for employees who are off work because of their mental health.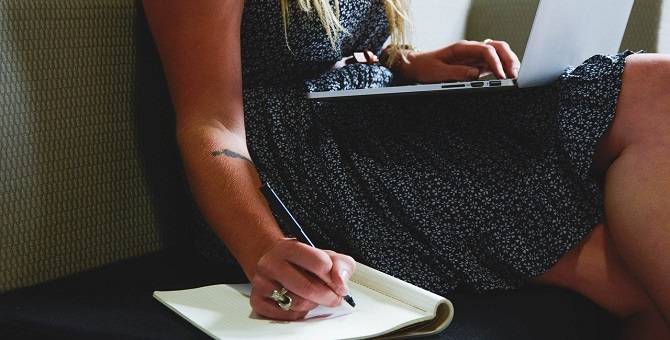 What should I do for my team member during a period of sickness absence for mental health?
As a line manager, there's a lot you can do for your employee during this period.
Regularly communicate with them via telephone or email. Managers sometimes worry that this will be invasive, but most people who are off work for mental health problems say that regular contact is helpful.
When you're checking in, reassure them this isn't focused on getting them back to work quicker. It's about keeping in touch to understand how they're feeling.
Ask how they're doing and if they're happy to be kept in the loop with work issues. This is because some people may find continued mention of work overwhelming. Some people find contact during sick leave easier via text or email.
Some employees may request no contact from you. They may be embarrassed or ashamed. Consider having a policy of 'light touch' contact for everyone who is off sick for any reason. This may feel easier and less stigmatising.
Your employee may consider you to be part of the problem. Who could they have contact with instead – perhaps another manager or someone in HR? Addressing any work issues will make it more likely they'll feel comfortable and confident to return to work.
Don't put pressure on them to return to work before they're ready or to name a return date immediately.
If they haven't spoken to you about their mental health before this point, give them a chance to explain the problem and what's happening in their own words. Have a look at our information on dealing with disclosure for more tips.
Refer them to occupational health, but make sure they don't get uncoordinated contacts from lots of different people. This could get confusing or overwhelming.
Reassign their work. This may involve recruiting temporary staff. It's important they don't come back to a backlog of unfinished work and tight deadlines.
Remember, someone who is off sick with a mental health problem may find it helpful to exercise or socialise to help them recover. Seeing them out and about does not mean they're any less unwell or do not need time off work.
Sometimes it can be helpful if the rest of the team understand more about what's going on and why. But this should not be shared without consent.
If the team has been informed, suggest that they keep in touch as well – perhaps send them something from the group.
Address any gossip or stigmatising behaviour within the team straightaway.
As they near the date when they'll be returning to work, make sure you explain any processes and how they'll be supported. You should be clear and reassuring and give them a chance to ask questions and share any worries.
Long-term sick leave
These interventions are particularly important if your employee is off for two weeks or longer. A month's absence or more can lead to loss of confidence and feeling separate and alienated from the workplace.
The 'fit note' scheme can also help people return to work slowly by doing tasks that are appropriate for their health. A fit note will tell you about your employee's fitness for work in general. You will need to discuss possible changes that could be put in place to help them return to some duties. The Department for Work and Pensions has produced some guidance for line managers and employers.
What should I do to support my employee's return to work?
Supporting return to work is about good people management. You need good communication skills and sensitivity to the individual, their concerns and the context of their absence.
Before they return
It may help your employee to come back to work slowly, especially if they've been off work for a long time. It may also be appropriate to give them lighter duties at first and to try and keep their first few weeks as stress-free as possible. These temporary adjustments can help ease them back into full employment.
Think about retraining requirements. Do you have any new systems or processes in place? Would refresher training help in any areas? Have their job role or responsibilities changed in any way and are they prepared for this?
Check whether a backlog of work has built up. Deal with this before their return if possible.
Ask them if there is anything you can do to make things easier for them.
Their first day back
Make sure you and the team are welcoming and tell them how much they have been missed.
If possible, organise a return-to-work interview for their first day back. If not, make sure you have time to meet them and answer any initial questions.
Return-to-work interviews
The return-to-work interview should be a supportive process – a chance to help work out any underlying problems and plan reasonable adjustments. Any disciplinary or performance management processes should be dealt with separately.
Set up or review an employee's Wellness Action Plan. This is a good structure for discussing the reasonable adjustments that may be part of your legal responsibility.
The Health and Safety Executive publishes a return to work questionnaire (PDF 0.1MB). This can help you identify and discuss workplace causes of stress and mental health problems.
During the interview, listen carefully and use open questions. Ask if there are problems at work, or difficulties outside work and discuss possible solutions. Our dealing with disclosure information has some more suggestions for conducting open conversations about mental health.
Many organisations have absence procedures that are triggered by the amount of time an employee has been off sick. But this can be a stressful process to deal with when returning to work. Give your employee as much support as possible. Reasonable adjustments can help employees feel more able to work effectively and more confident about future attendance.
If possible, avoid formal procedures for under performance until reasonable adjustments have been put in place and reviewed.
Ongoing support
It's easy to return to business as usual too quickly. Remember that it will take a while for your employee to recover fully. It's important to offer ongoing support.
Arrange regular review meetings. Make sure they feel able to approach you with their concerns. Listen carefully and respond quickly.
If necessary, adapt your approach to management to be sensitive to their needs. Stay positive and help them maintain a level of normality.
Ask for help if you need it. Talk to occupational health or HR about any concerns you have. Discuss any worries with your own manager and seek their support.
Highly Commended in Wellbeing in the 2019 BMA Patient Information Awards
Did our information help you?
We'd love to hear what you think. Our short survey takes just a few minutes to complete and helps us to keep improving our health information.
About our health information
At Bupa we produce a wealth of free health information for you and your family. This is because we believe that trustworthy information is essential in helping you make better decisions about your health and wellbeing.
Our information has been awarded the PIF TICK for trustworthy health information. It also follows the principles of the The Information Standard.
Manager support for return to work following long-term sickness absence: Guidance. Chartered Institute of Personnel Development (CIPD). www.cipd.co.uk, accessed July 2020
Managing and supporting mental health at work: disclosure tools for managers. Mind. www.mind.org.uk, published December 2011
CIPD. People managers guide to mental health 2018. Chartered Institute of Personnel Development (CIPD). www.cipd.co.uk, accessed 09 July 2020
Personal communication, Lisa McEwan, Cognitive Behavioural Therapist at Bupa, September 2020

Reviewed by Clare Foster, Freelance Health Editor, and Abbey Stanford, Specialist Health Editor, Bupa Health Content Team, September 2020
Expert reviewer, Lisa McEwan, Cognitive Behavioural Therapist at Bupa
Next review due September 2023
Legal disclaimer
This information was published by Bupa's Health Content Team and is based on reputable sources of medical evidence. It has been reviewed by appropriate medical or clinical professionals and deemed accurate on the date of review. Photos are only for illustrative purposes and do not reflect every presentation of a condition.
Any information about a treatment or procedure is generic, and does not necessarily describe that treatment or procedure as delivered by Bupa or its associated providers.
The information contained on this page and in any third party websites referred to on this page is not intended nor implied to be a substitute for professional medical advice nor is it intended to be for medical diagnosis or treatment. Third party websites are not owned or controlled by Bupa and any individual may be able to access and post messages on them. Bupa is not responsible for the content or availability of these third party websites. We do not accept advertising on this page.
For more details on how we produce our content and its sources, visit the About our health information section.
^We may record or monitor our calls