Coronavirus help and support
Discover the latest updates, support and guidance about COVID-19 and how we're supporting our customers.
Last updated: 20 November 2020
We know that during this difficult period you may have a number of questions about COVID-19 and how our services and products can support you during this difficult time.
We've created one place with health advice on everything from dealing with COVID-19 to looking after yourself and others, plus top tips on a range of health topics from our experts.
What you'll find in this hub:
Our Director of Healthcare Management, James Sherwood, gives us his personal view on the impact of COVID on private hospitals and consultants in this current wave and beyond. The video was filmed on 17 November.
Introducing Bupa From Home
We want you to know that you can still speak to the same consultants, nurses, therapists and clinicians from your home. In these uncertain times, we're by your side, helping you access care and advice whenever you need it.
Support for intermediaries, employers and employees
Access information, FAQs and resources for employers, employees and intermediaries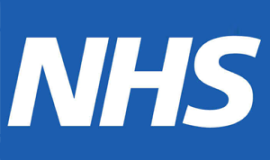 Check if you have coronavirus symptoms
Get the latest health advice from the NHS on what to do if you think you may have symptoms of, or have been exposed to, coronavirus (COVID-19).
Latest updates to our products and services

Do you need urgent dental treatment?
We've now reopened our practices for face-to-face care. Find out the latest information on our safety measures and how you can book an appointment at one of our practices.

Looking for pay as you go private healthcare?
Our Bupa health centres are now open for business providing a wide range of services, including physiotherapy, dental treatments, private GP services and coronavirus (COVD-19) testing.
Hear from our experts
We've created a selection of videos, articles and tools written by our experts, to help you manage your health and wellbeing under these difficult circumstances.
The situation with coronavirus (COVID-19) is continuously changing. To ensure you have the latest information, advice and guidance explore these external links and resources.
Read previous updates from Bupa

03 April 2020
Bupa UK Insurance: our pledge to customers during this national crisis

23 March 2020
Bupa UK COVID-19 update: Supporting our customers, patients, residents and their families
Bupa health insurance, dental insurance, cash plan and travel insurance are provided by Bupa Insurance Limited. Registered in England and Wales No.3956433. Bupa Insurance Limited is authorised by the Prudential Regulation Authority and regulated by the Financial Conduct Authority and the Prudential Regulation Authority. Arranged and administered by Bupa Insurance Services Limited, which is authorised and regulated by the Financial Conduct Authority. Registered in England and Wales No. 3829851.
Bupa health assessments, Occupational Health services and Bupa Private GP services are provided by Bupa Occupational Health Limited. Registered in England and Wales No. 631336. Registered office: 1 Angel Court, London EC2R 7HJ
Bupa Dental Care is a trading name of Oasis Healthcare Limited. Registered in England and Wales No. 03257078. Registered office: Bupa Dental Care, Vantage Office Park, Old Gloucester Road, Hambrook, Bristol, United Kingdom BS16 1GW
We'd like to advise patients that many images and videos used throughout our website were taken and produced before the COVID-19 outbreak. Therefore social distancing rules and extra levels of PPE are not displayed.