You might associate mental health with depression, anxiety and other mental illnesses. But mental health isn't just something to think about when it's causing you problems. Mental health is something we all have. And just as it's important to take care of your physical health, you should make the time to look after your mental health too.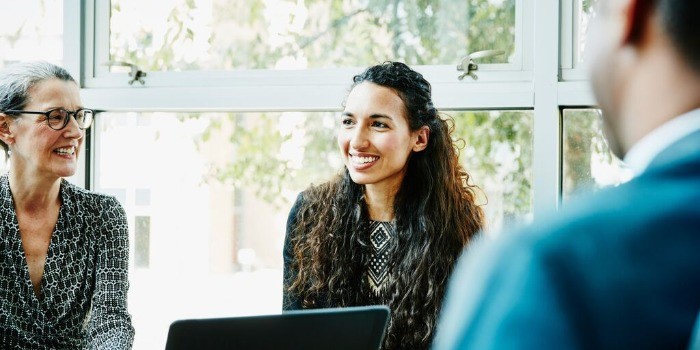 What is mental health?
Mental health covers everything to do with your emotions, and how you think and feel. You can think of mental health as being on a scale, with having good mental health at one end, and having a mental illness at the other.
Having good mental health doesn't mean that you're always happy – everyone has good and bad days. It just means that you're able to cope well with normal day-to-day stresses and challenges. Between the two extremes, your mental health may impact how well you're feeling or coping to different degrees. Everyone may be at different points on this scale at different times. And you can move up and down the scale all the time.
Keeping mentally healthy
It can help to get into the habit of practising good mental health habits, even if you're currently feeling ok. Just like physical health, mental health is something you need to continue to work at to keep well. Here are some tips for keeping mentally healthy.
Relax. Whether it's having a bath, going for a walk or relaxing in front of the TV. It might sound simple, but with busy lifestyles, many of us don't make the time.
Practise mindfulness. This can help you to focus on and appreciate the present moment.
Get outdoors. Spending time in nature can do wonders for your mental wellbeing.
Sleep well. Having a good sleep routine and getting enough sleep will make a big difference to how you feel.
Keep active. Even just doing some gentle exercise can help to give you a boost.
Eat a healthy diet. This can affect your mood and energy levels, as well as your physical health.
Stay connected. Make sure you keep in contact with friends and loved ones – even if this is just via text or phone.
Avoid recreational drugs and alcohol. Using these as a way to cope with problems can do more harm than good.
Signs to look out for
The signs that your mental health isn't doing so well will be unique to you. Perhaps you're having trouble sleeping or worrying more than usual. You might find your thoughts or feelings are getting harder to deal with. Mental health problems often have physical symptoms too. You might find you've lost your appetite, or are feeling really tired all the time.
Being aware of your mental health and what's normal for you means you're more likely to recognise these signs early on. And this means you can take steps to feel better. This might be as simple as getting more sleep, taking some time out to relax or reconnecting with a friend. Of course, it's also important to recognise that you might not always be able to handle things on your own. It's OK to ask for help – even if you're not really sure whether you need it.
Seeking support
There are many different ways to seek support. You may find some options are more easily available or work better for you. Here are some of the main ones.
Your GP. They may be able to offer you support and treatment. They can also refer you if appropriate, or recommend local options.
Trained therapists and counsellors. You may be able to self-refer on the NHS in some areas. This means you don't need to see your GP first. You can also access therapists through certain charities, or privately.
Charity helplines and support groups. See the websites listed below for some examples.
Workplace support, Some workplaces offer mental health support services called an Employee Assistance Programme.
If you're not sure where to turn, it can also help to talk to a trusted friend or loved one. They may be able to encourage and support you in finding the help you need.
Find free information, advice and sources of support on our Mental Health Hub.
Further support and advice
---
Our health insurance allows you to skip a GP referral in some cases, and speak to a mental health practitioner. Learn more today.
Chen SP, Chang WP and Stuart H. Self-reflection and screening mental health on Canadian campuses: validation of the mental health continuum model. BMC Psychol 2020; 8(76).
Mental health problems - an introduction. Mind. www.mind.org.uk, published October 2017
How to improve your mental wellbeing. Mind. www.mind.org.uk, published July 2020
Seeking help for a mental health problem. When should I seek help? Mind. www.mind.org.uk, published December 2017
Talking therapy and counselling. Mind. www.mind.org.uk, published June 2018
About our health information
At Bupa we produce a wealth of free health information for you and your family. This is because we believe that trustworthy information is essential in helping you make better decisions about your health and wellbeing.
Our information has been awarded the PIF TICK for trustworthy health information. It also follows the principles of the The Information Standard.
Did you find our advice helpful?
We'd love to hear what you think. Our short survey takes just a few minutes to complete and helps us to keep improving our healthy lifestyle articles.
Legal disclaimer
This information was published by Bupa's Health Content Team and is based on reputable sources of medical evidence. It has been reviewed by appropriate medical or clinical professionals and deemed accurate on the date of review. Photos are only for illustrative purposes and do not reflect every presentation of a condition.
Any information about a treatment or procedure is generic, and does not necessarily describe that treatment or procedure as delivered by Bupa or its associated providers.
The information contained on this page and in any third party websites referred to on this page is not intended nor implied to be a substitute for professional medical advice nor is it intended to be for medical diagnosis or treatment. Third party websites are not owned or controlled by Bupa and any individual may be able to access and post messages on them. Bupa is not responsible for the content or availability of these third party websites. We do not accept advertising on this page.