Expert reviewer Aileen Waton, Head of Dementia at Bupa UK
Next review due November 2022
Physical and social activity can help you to stay healthy, engaged and safe when you have dementia. This page gives an overview of why keeping active and involved is important, and how you can support this if you're caring for a loved one with dementia.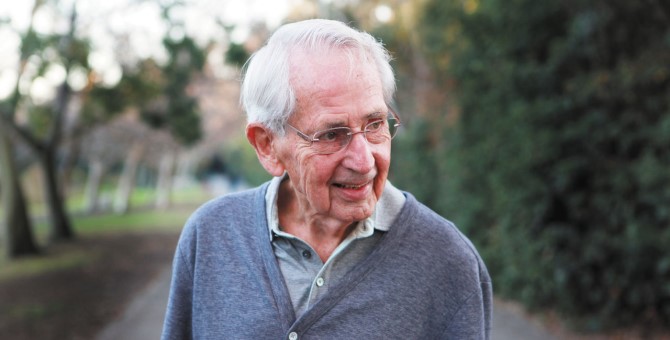 Why is staying active and involved important?
There are many benefits to staying physically and socially active when you have dementia.
Socialising and staying involved in enjoyable events can help to prevent isolation and depression.
Chatting, reminiscing about the past and discussing what's going on in the world can help to maintain memory and communication. Even for people with more advanced dementia, being around people and included can help them to feel involved and they will be more likely to interact with others.
Regular exercise can keep you fit and may also help with forming good sleeping habits.
There is some evidence suggesting that exercise may improve the ability of a person with dementia to carry out everyday tasks. That includes things like washing, dressing and going to the toilet.
Regular exercise is good for all of us – helping to maintain heart health, reduce risk of stroke, lower risk of some cancers and combat stress. This applies to people living with dementia and those supporting them. There is even evidence from one trial that people caring for someone with dementia find it easier to cope if they supervise exercise or join in.
Staying as independent as possible, for as long as possible, will mean that a person with dementia will have a better quality of life. In turn, this will reduce the load for anyone caring for them.
While staying physically and socially active can be beneficial, if you're a carer, it's important not to force activities on a person with dementia. Their abilities may vary from day to day, so sometimes you may be successful and at other times not. If a person repeatedly resists a particular activity, it may be best to leave it and move on to try something else.
Having dementia doesn't change how you always have been. So, if your loved one has always been introverted, you'll need to balance the benefits of social activity with the fact they may find it quite distressing to suddenly change their social habits.
Ideas for activities
There are many options for activities for people with dementia, from helping around the house or with shopping, to going out to a regular club.
As much as possible, it's great to keep up a favourite activity or sport, such as bowls or going walking.
Group activities are even better. They provide exercise and social contact at the same time. For those less fit or less mobile, there are seated exercises (see the Section below for examples).
There are a few options for organised activities where people with dementia can meet others. This has the added benefit of giving carers a short break. Local lunch clubs, memory or reminiscence groups at memory clinics or day care may be available in your area. Ask at your local library or check the websites of support organisations – Alzheimer's Society has a dementia activity finder that you can use to look for activities and events near you.
Help when you need it
Exercising for people with dementia
For people of any age, it's important not to overdo it when starting to exercise. If a person with dementia has any other health conditions, their GP should be consulted before they start exercising. There are less formal ways of keeping physically active that may be less strenuous. Helping with housework, doing a bit of gardening or walking round the shops are all forms of exercise. If you're a busy carer, it may be hard to encourage your loved one to help make the bed, when it might be quicker to do it yourself.
Thinking of these things as dementia therapy for your loved one may help.
If the person is still able to enjoy activities and sports they've always enjoyed, there's no reason why they shouldn't carry on. Activities such as bowling, swimming and dancing are fun, very good for you and often very sociable.
Physiotherapists recommend starting with only 10 minutes a day if there's any stiffness or restricted movement. You can then aim to build up to 30 minutes a day if possible. This can be broken up into three lots of 10 minutes. Remember, this doesn't just have to be sports or formal exercises. Housework, gardening or walking to the shops all count.
If the person with dementia is less mobile, there are seated exercises they can do. These may be more fun if there's some music playing. If you're a carer, here are a few ideas for some seated exercises your loved one could do.
Sit them in an upright, stable chair, such as a kitchen or dining chair. Encourage them to sit as straight as they can with both feet on the floor. Then ask them to:
march their feet up and down
turn from side to side without moving their hips
raise each leg in turn and rotating their feet one way, then the other (ankle circling)
raise their arms out to the side and on up above their head, stretching their arms up towards the ceiling
make circles with their arms
It may help if you sit opposite them and demonstrate each movement so that they can copy you. If you are both feeling a bit more adventurous, try:
raising your left arm and right leg together, then switching sides
clapping under your legs
bicycling your legs
standing up and sitting down again
Exercise is just one way of helping your loved one to stay healthy. Emotional care, daily hygiene and taking any prescribed medicines are all important, too.
Did our information help you?
We'd love to hear what you think. Our short survey takes just a few minutes to complete and helps us to keep improving our health information.
About our health information
At Bupa we produce a wealth of free health information for you and your family. This is because we believe that trustworthy information is essential in helping you make better decisions about your health and wellbeing.
Our information has been awarded the PIF TICK for trustworthy health information. It also follows the principles of the The Information Standard.
Neuropsychiatric symptoms of dementia: General approach and nonpharmacologic treatment. Kales HC. In Practical Dementia Care (3rd ed.) Rabins PV, Lyketsos CG, Steele CD. oxfordmedicine.com, published April 2016
Supportive care for the patient with dementia. Lyketsos CG and Rabins PV. In Practical Dementia Care (3rd ed.) Rabins PV, Lyketsos CG, Steele CD. oxfordmedicine.com, published April 2016
Exercise in the early to middle stages of dementia. Alzheimer's Society. alzheimers.org.uk, accessed May 2019
Woods B, O'Philbin L, Farrell EM, et al. Reminiscence therapy for dementia. Cochrane Database of Systematic Reviews. cochranelibrary.com, published March 2018
Woods B, Aguirre E, Spector AE, et al. Cognitive stimulation to improve cognitive functioning in people with dementia. Cochrane Database of Systematic Reviews. cochranelibrary.com, published February 2012
Blankevoort CG, Heuvelen MJG, Boersma F, et al. Review of effects of physical activity on strength, balance, mobility and ADL performance in elderly subjects with dementia. Dementia Geriatr Cogn Disord. 2010; 30:392–402
Dementia: assessment, management and support for people living with dementia and their carers. National Institute for Health and Care Excellence (NICE). nice.org.uk, published June 2018
Forbes D, Forbes SC, Blake CM, et al. Exercise programs for people with dementia. Cochrane Database of Systematic Reviews. onlinelibrary.wiley.com, published April 2015
Exercise: The miracle cure and the role of the doctor in promoting it. Academy of Medical Royal Colleges. aomrc.org.uk, published February 2015
Easy exercise guide. Chartered Society of Physiotherapy. csp.org.uk, published April 2016
Health matters: getting every adult active every day. Public Health England. gov.uk, published July 2016
Sitting exercises. NHS Website. nhs.uk, last updated November 2017

Reviewed by Graham Pembrey, Lead Editor, Bupa Health Content Team, November 2019
Expert reviewer Aileen Waton, Head of Dementia at Bupa UK
Next review due November 2022
Legal disclaimer
This information was published by Bupa's Health Content Team and is based on reputable sources of medical evidence. It has been reviewed by appropriate medical or clinical professionals and deemed accurate on the date of review. Photos are only for illustrative purposes and do not reflect every presentation of a condition.
Any information about a treatment or procedure is generic, and does not necessarily describe that treatment or procedure as delivered by Bupa or its associated providers.
The information contained on this page and in any third party websites referred to on this page is not intended nor implied to be a substitute for professional medical advice nor is it intended to be for medical diagnosis or treatment. Third party websites are not owned or controlled by Bupa and any individual may be able to access and post messages on them. Bupa is not responsible for the content or availability of these third party websites. We do not accept advertising on this page.
For more details on how we produce our content and its sources, visit the About our health information section.
^We may record or monitor our calls