This is an updated version of an article first published on 5 November 2020. Keep up-to-date with the latest guidelines on coronavirus at gov.uk.
Long COVID is when you've had coronavirus (COVID-19) and you still feel unwell more than a month after your first symptoms began. Here, I explain what we know about long COVID so far and what to do if it's affecting you.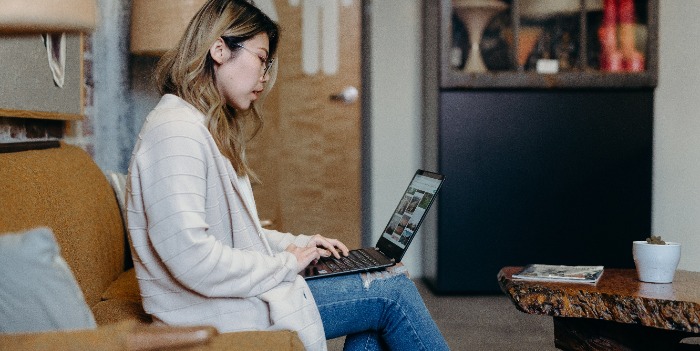 What is long COVID?
Long COVID is if you've had new or ongoing symptoms four weeks or more after you first had symptoms of coronavirus, and these symptoms can't be explained by another illness.
Research suggests that long COVID affects one in 10 people who get coronavirus.
What does long COVID mean?
The term 'long COVID' has been used a lot on social media. There are two medical definitions.
Ongoing symptomatic COVID-19. This is if you have symptoms of coronavirus from four to 12 weeks
Post COVID-19 syndrome. This is when symptoms of coronavirus carry on after 12 weeks and can't be explained by another diagnosis
What are the symptoms of long COVID?
There are a lot of symptoms of long COVID which can come and go or change over time.
Some of the main reported symptoms include:
fatigue (extreme tiredness)
fever
brain fog (difficulty concentrating and struggling to think clearly)
headaches
sore throat
cough
lost sense of taste and/or smell
chest pain or tightness
lung problems
gut problems
joint and/or muscle pain
breathlessness
palpitations (fast heartbeat)
kidney problems
skin rashes
sleep problems
symptoms of anxiety and depression
You may have a combination of these symptoms, varying in severity, that ease and then flare up. You may have a run of good days followed by feeling poorly again.
Who is most at risk?
Long COVID can affect anyone with coronavirus. But early data from King's College London suggests it may be more likely to affect:
women
older people
people who have a greater number of different symptoms during the first week of being ill
What treatment is there for long COVID?
The National Institute for Health and Care Excellence (NICE), the Scottish Intercollegiate Guidelines Network (SIGN) and the Royal College of General Practitioners (RCGP) have published joint guidelines about the long-terms effects of coronavirus. It's a 'living' guideline. This means they will update it when new scientific information becomes available.
If you think you have long COVID, make an appointment with your GP. They will ask you about your medical history and your symptoms. They'll also ask you how your symptoms are affecting your life.
Your GP may refer you for further tests. This is to find out if your symptoms are likely to be because of long COVID, or if it could be a different condition that's causing them. For example, you might have a blood test, chest X-ray or a test that assesses your ability to do certain activities.
The symptoms of long COVID are very wide-ranging. So your doctor will advise tests that are most relevant to your set of symptoms.
If your doctor is concerned about specific severe complications, they will refer you for relevant treatment. Otherwise they may refer you to what's called a multi-disciplinary service if there's one set up in your area. Here you'll receive advice on how to manage your symptoms and support for your recovery.
How can I help myself if I have long COVID?
Pace yourself
Many people who are living with long COVID have said that it's hard to accept that recovery may be slow and ongoing. However, they also said that realistic goals and pacing themselves helped them to progress. Try to lower your expectations of fast recovery and take it one day at a time.
Tell your loved ones
Talk to your friends and family about how you are feeling. Let them know that you may need their support and that some days may be harder than others. You may find that telling people helps you feel better and understood.
Cope with unpredictability
One of the hardest aspects of long COVID is that recovery isn't in a straight line. It can be unpredictable. This can be tough if you've been feeling well and then have symptoms again. To cope, it can help to put some strategies in place to help you manage.
Access practical help
Access reputable websites that offer support specifically for long COVID. We have compiled a list for you below.
Your COVID recovery from NHS England.
This site offers you lots of advice and support about recovering. It covers advice about how to manage ongoing effects, support for friends and family, managing daily tasks and returning to work. There's also an option to access a new personalised digital programme that's designed to support recovery. A healthcare professional will need to refer you – you'll need to ask your doctor or hospital if there's a centre in your area.

How to manage post-viral fatigue after COVID-19 from The Royal College of Occupational Therapists.
This site gives you advice about dealing with the fatigue you feel after having a virus. It sets the advice out in 'steps' so you can follow them according to how you're feeling. They also have a good resource on 'conserving energy'.

Managing post-viral fatigue after coronavirus (PDF 5.4MB) from the ME Association.
This leaflet explains what post-viral fatigue is and what post-viral fatigue syndrome is. It offers advice for managing it.

Post-COVID HUB by Asthma UK and British Lung Foundation.
This hub of information is specifically for those who have been left with breathing difficulties from coronavirus. It offers lots of practical advice, including techniques for breath control.

Covid-19: the Road to Recovery from The Chartered Society of Physiotherapy.
This page offers videos, tips and advice on what to expect when recovering. For example, there are strength exercises and an activity planner.
Ongoing research
While there's a lot for the medical community to learn about long COVID, it's good that it's now firmly on the healthcare agenda. And though it will take time, there will be better ways to help people who are affected.
Greenhalgh T, Knight M, A'Cour C, et al. Management of post-acute covid-19 in primary care. BMJ 2020; 370. doi:10.1136/bmj.m3026
New study identifies those most at risk from 'long COVID'. King's College London. www.kcl.ac.uk, published 21 October 2020
Living with Covid19. Themed review. National Institute for Health and Research. evidence.nihr.ac.uk, published 15 October. doi:10.3310/themedreview_41169
COVID-19 long-term health effects. Public Health England. www.gov.uk, published 7 September 2020
NHS to offer 'long covid' sufferers help at specialist centres. NHS England. www.england.nhs.uk, published 7 October 2020
Your COVID recovery. NHS England. www.yourcovidrecovery.nhs.uk, accessed 21 October 2020
How to manage post-viral fatigue after COVID-19. Royal College of Occupational Therapists. www.rcot.co.uk, accessed 21 October 2020
MEA information on post-viral fatigue (PVF) and post-viral fatigue syndrome (PVFS) following coronavirus infection. ME Association. meassociation.org.uk, published May 2020
Post-COVID HUB. By Asthma UK and British Lung Foundation. www.post-covid.org.uk, accessed 21 October 2020
Covid-19: the road to recovery. The Chartered Society of Physiotherapy. www.csp.org.uk, accessed 21 October 2020
COVID-19 rapid guideline: managing the long-term effects of COVID-19. National Institute for Health and Care Excellence (NICE). www.nice.org.uk/guidance/ng188, published 18 December 2020
NICE guideline on long covid. BMJ 2020; 371. doi:10.1136/bmj.m4938
Venkatesan P. NICE guideline on long COVID. The Lancet 2021. 9(2):129. doi:10.1016/S2213-2600(21)00031-X
About our health information
At Bupa we produce a wealth of free health information for you and your family. This is because we believe that trustworthy information is essential in helping you make better decisions about your health and wellbeing.
Our information has been awarded the PIF TICK for trustworthy health information. It also follows the principles of the The Information Standard.
More discover articles...
Did you find our advice helpful?
We'd love to hear what you think. Our short survey takes just a few minutes to complete and helps us to keep improving our healthy lifestyle articles.
Legal disclaimer
This information was published by Bupa's Health Content Team and is based on reputable sources of medical evidence. It has been reviewed by appropriate medical or clinical professionals and deemed accurate on the date of review. Photos are only for illustrative purposes and do not reflect every presentation of a condition.
Any information about a treatment or procedure is generic, and does not necessarily describe that treatment or procedure as delivered by Bupa or its associated providers.
The information contained on this page and in any third party websites referred to on this page is not intended nor implied to be a substitute for professional medical advice nor is it intended to be for medical diagnosis or treatment. Third party websites are not owned or controlled by Bupa and any individual may be able to access and post messages on them. Bupa is not responsible for the content or availability of these third party websites. We do not accept advertising on this page.