Lots of people feel anxious about climate change. It can be upsetting to watch and read about its effects. Feeling worried about climate change is sometimes called eco-anxiety. And, if your child has eco-anxiety, they're not alone. Here we'll give some tips for how you can talk to your child about climate change and help them cope with their feelings.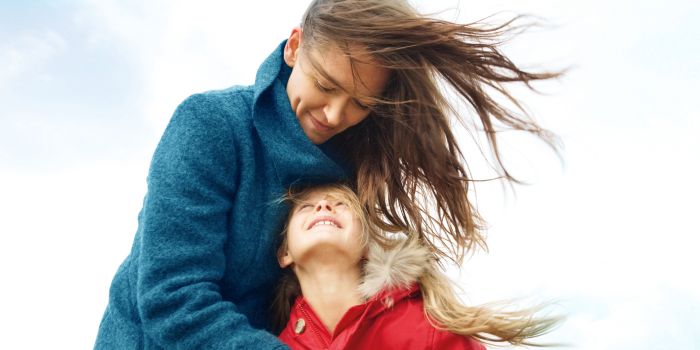 How does climate change affect mental health?
Learning about climate change can be upsetting for everyone, including children and teenagers. It might cause feelings of sadness, anger or anxiety. Thinking about the changes that have already happened might cause feelings of grief or loss.
If your child is worried about climate change they might feel:
worried about a natural disaster happening such as a flood or hurricane
hopeless about future plans such as going to university or having children
like they have too much responsibility for changing things
You might also find that you child shows other signs and symptoms of being worried or upset. They might experience changes to their mood, motivation, energy levels or concentration.
It's important to know that eco-anxiety is not a mental illness. But we do know that worrying about climate change can affect people's mental wellbeing.
How can I help my child if they're anxious?
It can be difficult to know how to help children with eco-anxiety because we can't solve the problem of climate change quickly or by ourselves. But there are some other things you can do to help your child cope.
1. Talk about it
If your child is worried about climate change, talk to them about their feelings. You could try starting the conversation when you're doing an activity together, like baking a cake or going on a walk. Ask them about how they are feeling, and whether there is anything you can do to support them when they're anxious or stressed.
It's important that you let them know that their feelings are valid. Reassure them that it's ok to have these feelings and that you're here for them. If they don't want to talk to you right now, let them know that you're available to chat any time.
2. Educate yourself
When talking to your child about climate change, use information from reliable sources to make sure it's accurate. Older children might also know things that you don't. Take time to listen to what they've learnt. It can also be helpful to talk about the ways that people are helping. This can reassure them that there are adults who want to make things better for them.
3. Take action
Deciding on some things you can do together can help your child feel like they're making a difference. You could agree to compost your food waste, start walking to school, or plant some bee-friendly flowers. Reflect on your achievements after a few weeks, so your can child can understand the impact they've made.
4. Enjoy nature
One of the reasons climate change can feel scary is because it affects lots of the things we love such as plants and animals. Getting out into nature is a great way to connect children and young people with the planet in a positive way.
Enjoy green spaces such as parks or woodland together. Take the time to notice the wildlife you see there. Your child might also enjoy learning a new skill such as looking after a houseplant or learning how to identify different birds.
5. Encourage mental wellbeing
Mental wellbeing is important for all children. Eating well, getting some exercise and having a good night's sleep can all help. Encourage them to have fun, spend time with their friends and get involved with hobbies that they enjoy. Relaxing activities like reading, walking or listening to music can also help them to feel calmer.
Try to make sure they don't get overwhelmed with information. Explain that it's good to stay informed, but it's not helpful to watch or read things that make them more stressed or anxious. Lead by example and make sure you look after yourself as well.
How can I get support?
If you're worried that your child is struggling with their mental health, there are lots of ways to get support. Try speaking to a loved one about the situation. Many organisations also offer help over the phone, online and via email for young people and their parents and carers. Some of these are listed below.
If you think your child might need more help, arrange an appointment to speak to a GP. Older children might prefer to speak to the doctor by themselves.
---
Here at Bupa we understand how important your family is. So with our family health insurance you can rest assured knowing that eligible treatment and support is available to you and your loved ones when you need it.
Eco distress: for parents and carers. Royal College of Psychiatrists. www.rcpsych.ac.uk, accessed 27 September 2021
Starting a conversation with your child. Young Minds. www.youngminds.org.uk, accessed 27 September 2021
Nature and mental health. Mind. www.mind.org.uk, published May 2018
Looking after your wellbeing – for young people. Mind. www.mind.org, published March 2020
Parents survival guide. Young Minds. www.youngminds.org.uk, accessed 27 September 2021
About our health information
At Bupa we produce a wealth of free health information for you and your family. This is because we believe that trustworthy information is essential in helping you make better decisions about your health and wellbeing.
Our information has been awarded the PIF TICK for trustworthy health information. It also follows the principles of the The Information Standard.
Did you find our advice helpful?
We'd love to hear what you think. Our short survey takes just a few minutes to complete and helps us to keep improving our healthy lifestyle articles.
Legal disclaimer
This information was published by Bupa's Health Content Team and is based on reputable sources of medical evidence. It has been reviewed by appropriate medical or clinical professionals and deemed accurate on the date of review. Photos are only for illustrative purposes and do not reflect every presentation of a condition.
Any information about a treatment or procedure is generic, and does not necessarily describe that treatment or procedure as delivered by Bupa or its associated providers.
The information contained on this page and in any third party websites referred to on this page is not intended nor implied to be a substitute for professional medical advice nor is it intended to be for medical diagnosis or treatment. Third party websites are not owned or controlled by Bupa and any individual may be able to access and post messages on them. Bupa is not responsible for the content or availability of these third party websites. We do not accept advertising on this page.