The quality of the air you breathe in has a direct impact on your health. You're probably very aware that outdoor air pollution is bad for your health and the planet. But so is indoor air pollution too. Here I explain more about indoor air pollution and how you can improve the air quality in your home.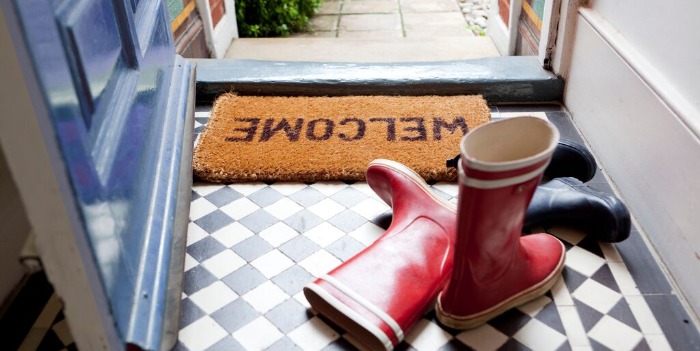 What are the causes of indoor air pollution?
The main causes of indoor air pollution include the following.
Heating
The way you heat or don't heat your home can affect the air quality. It can lead to poor ventilation, damp, mould and condensation. For example, keeping all the windows and doors closed to keep heat in causes poor ventilation (movement of air). Damp and condensation can also happen if you only heat rooms occasionally or aren't able to keep all rooms at a similar temperature.
Damp and mould
Activities that cause moisture in the air to build up can also cause damp and mould in your home. For example, drying wet clothes on airers in the house. Cooking and washing also cause moisture to form in the air.
Cooking
The appliances you use in your home for cooking can also have an effect. Gas cookers are linked to increased levels of a substance called nitrogen dioxide, which can cause health problems.
Open fires
Open fuel fires (burning wood or coal) also cause a build-up of particles in the air. These can cause health problems, especially when there isn't enough ventilation to get rid of the polluted air.
Smoke
Being exposed to tobacco smoke in your house will put your health and those you live with at risk.
Chemicals such as those used for cleaning and decorating
Volatile organic compounds (VOCs) are substances that come from paint or decorating, or when you're cleaning the house using cleaning sprays and aerosols. VOCs and a substance called formaldehyde can also often be found in some flooring and furniture.
What are the effects of indoor air pollution on health?
Being exposed to indoor air pollution can affect everyone. But there are some groups of people who are particularly at risk of health problems because of poor indoor air quality. These include if you have:
allergies (for example, you might notice a runny nose, cough or wheezing, or your eyes might feel irritated)
a lung condition called chronic obstructive pulmonary disease (COPD)
cardiovascular disease (conditions that affect your heart and circulation)
Other groups at risk include:
if you're pregnant (the risk also affects unborn babies)
children (pre-school age)
older people
if you're exposed to tobacco smoke in your house
if you live in poor-quality housing
if you live in poverty
How can I check the air quality in my home?
You can buy monitors that will help you check the levels of air quality in your home. Specifically, they measure the levels of VOCs, carbon dioxide and other gases that are in the air. They also measure humidity (moisture) levels and the air temperature. This information can all help you make changes to how you run your home. Be sure to do your research and read the product instructions carefully if you choose to buy one.
How can I improve indoor air quality?
You can improve the quality of the air in your home by following these tips.
Ventilate your home
Ventilation (letting fresh air in and stale air out) is key to improving the air quality in your home and protecting your health.
You can do this by opening your windows. But you don't need to have them open all the time. Open them for up to 10 minutes a few times every day, especially when you're cooking or having a shower or bath.
A well-ventilated home will also reduce the risk of airborne viruses such as COVID-19.
Keep indoors smoke-free
Don't smoke in your home. And ask others not to smoke in your house too. Quitting smoking is one of the best things you can do for your health.
Remove or limit excess moisture in the air
Dry wet clothes in a tumble drier or outside. If you can't do that, dry them in a ventilated room.
If you have them, use your extraction fans in your kitchen and bathroom to remove excess moisture in the air.
Use your cooking and heating appliances with care
When using a gas cooker, use the extraction fan and open a window to release the polluted air. Don't use your gas cooker to heat your house as it causes a build-up of moisture and pollutants in the air.
Don't use candles either, as these also cause pollutants in the air. If you do use them, only do so in a well-ventilated room.
Use chemical-free and allergy-friendly products
Switch to using solid or liquid cleaning products, as they won't get into the air like sprays and aerosols can.
If you're decorating, open windows and read the product label carefully. There is a labelling scheme in the UK which will tell you the VOC level. Go or a low one, but still keep your rooms well aired and ventilated.
Keep your home clean and a stable temperature
Keep the temperature of your home warm – at least 18 degrees in the colder months.
Vacuum regularly and wipe surfaces with a clean cloth to help reduce the level of dust in the air.
It's a bit of a myth that house plants will improve air quality indoors. The research this was based on came from NASA, in which the test conditions were very different to our home environments. And some experts state that indoor plants can trigger allergies because they can collect dust and mould.
Indoor air quality at home. National Institute for Health and Care Excellence (NICE). www.nice.org.uk, published January 2020
Indoor air pollution. British Lung Foundation. www.blf.org.uk, last medically reviewed August 2021
The cold weather plan for England. UK Health Security Agency. www.gov.uk, October 2021
Cummings BE & Waring MS. Potted plants do not improve indoor air quality: a review and analysis of reported VOC removal efficiencies. J Expo Sci Environ Epidemiol 2020; 30: 253–261. doi:10.1038/s41370-019-0175-9
Interior landscape plants for indoor air pollution abatement. NASA. ntrs.nasa.gov, published 1989
Easy ways you can improve indoor air quality. Harvard Health Publishing. Harvard Medical School. www.health.harvard.edu, published 15 February 2021
About our health information
At Bupa we produce a wealth of free health information for you and your family. This is because we believe that trustworthy information is essential in helping you make better decisions about your health and wellbeing.
Our information has been awarded the PIF TICK for trustworthy health information. It also follows the principles of the The Information Standard.
Did you find our advice helpful?
We'd love to hear what you think. Our short survey takes just a few minutes to complete and helps us to keep improving our healthy lifestyle articles.
Legal disclaimer
This information was published by Bupa's Health Content Team and is based on reputable sources of medical evidence. It has been reviewed by appropriate medical or clinical professionals and deemed accurate on the date of review. Photos are only for illustrative purposes and do not reflect every presentation of a condition.
Any information about a treatment or procedure is generic, and does not necessarily describe that treatment or procedure as delivered by Bupa or its associated providers.
The information contained on this page and in any third party websites referred to on this page is not intended nor implied to be a substitute for professional medical advice nor is it intended to be for medical diagnosis or treatment. Third party websites are not owned or controlled by Bupa and any individual may be able to access and post messages on them. Bupa is not responsible for the content or availability of these third party websites. We do not accept advertising on this page.