Taking steps to manage your own health condition can make a real difference. It may influence, for example, how fast you recover from a condition or treatment, or how many complications you have. Preparing ahead for a consultant appointment, whether it's virtual or in-person, is an important part of that.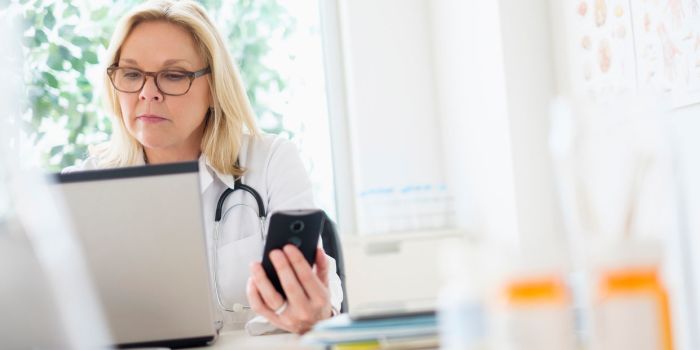 It's easy to forget important questions during a consultation. And time is likely to be limited. So, it's good to think ahead about questions you'd like answered. Doing so will help you to communicate with your doctor and get the information you need.
Questions about tests
You might have an appointment with a consultant before your diagnosis is confirmed. This could be about having tests to make sure you get an accurate diagnosis. Here are some things you might like to ask.
What does the test involve?
Are there any risks involved?
How accurate is the test?
Are there any alternatives to this test?
What happens if I don't have the test?
How long will I have to wait for test results and how will you tell me about them?
How should I prepare for my test?
Questions about your condition
If you've just been diagnosed, understanding your condition is important. You may have lots of questions of your own, but the suggestions below may give you some pointers.
Will I have this condition forever?
How may it affect my day-to-day life?
Why do you think I've developed this condition?
Can this condition cause other health problems for me?
What should I do if I start to feel unwell?
Is my condition hereditary (passed on from a parent)?
Can it go away by itself?
What can I do to help myself?
Questions about your treatment
If your appointment is to discuss your treatment options, there can be lots to think about. Make sure you get all the information you need from your consultant before making any decisions. Here are some key questions to ask.
What are my treatment options?
What are the risks or side-effects associated with the different treatments?
What is the chance of the treatment working for me?
Will the treatment cure my condition?
Can my condition come back after treatment?
What will happen if I choose not to have any treatment?
Virtual appointments
If you're having a virtual appointment (phone or video), make sure you're comfortable with everything well before your appointment. It'll be one less thing to worry about on the day.
Telephone appointments
Make sure you've given the right phone number – one that you can keep free for the planned appointment time.
On the day, make sure your phone is on, fully charged and free in time for your appointment.
Prepare as you would do for a normal appointment. Do you have any notes and questions, and your hospital details to hand?
Make sure you are sitting somewhere you're happy to discuss your private medical information.
Video appointments
Make sure you get any equipment you need ready well in advance. Test it if necessary. You'll need a mobile phone, tablet or computer with a camera, microphone and internet access.
Go through any instructions you've been given on how to access your appointment. If you don't have the necessary equipment, or are having difficulty using it, contact the hospital beforehand. They may be able to help or offer an alternative.
As with telephone appointments, be ready on the day. Have your notes, questions and hospital details to hand. And be in a suitable location to protect your privacy.
If you experience any technical difficulties on the day, let the doctor know straight away. You may be able to continue via phone instead.
Finally, when you're talking to your consultant, don't forget to note down key information. Or you can ask if they can provide you with some printed information. It can be hard to remember everything that was said afterwards. You might want to ask that the consultation is recorded, and to have a copy, so you have the option of replaying it. If there's anything you don't understand, be sure to say. The better informed you are about your condition, the more confident you're likely to feel in managing it.
---
Bupa offers digital GP services through different routes to suit you. If you have Bupa health insurance you have unlimited access to Digital GP appointments through the Digital GP app (in partnership with Babylon). If you don't have health insurance, our remote private GP service is available to anyone who wishes to book a self-pay video appointment with a private GP via Bupa Health Clinics.
About our health information
At Bupa we produce a wealth of free health information for you and your family. This is because we believe that trustworthy information is essential in helping you make better decisions about your health and wellbeing.
Our information has been awarded the PIF TICK for trustworthy health information. It also follows the principles of the The Information Standard.
More discover articles...
Did you find our advice helpful?
We'd love to hear what you think. Our short survey takes just a few minutes to complete and helps us to keep improving our healthy lifestyle articles.
Legal disclaimer
This information was published by Bupa's Health Content Team and is based on reputable sources of medical evidence. It has been reviewed by appropriate medical or clinical professionals and deemed accurate on the date of review. Photos are only for illustrative purposes and do not reflect every presentation of a condition.
Any information about a treatment or procedure is generic, and does not necessarily describe that treatment or procedure as delivered by Bupa or its associated providers.
The information contained on this page and in any third party websites referred to on this page is not intended nor implied to be a substitute for professional medical advice nor is it intended to be for medical diagnosis or treatment. Third party websites are not owned or controlled by Bupa and any individual may be able to access and post messages on them. Bupa is not responsible for the content or availability of these third party websites. We do not accept advertising on this page.