Next event:
Stay tuned for our next LIVE event in September 2023
Covid's impact on dental care
Throughout the pandemic many people have delayed or avoided accessing healthcare – including dental care. Around one in five1 people put off booking an appointment because they didn't feel safe going to the dentist, despite the vast majority (86%)1 of people saying they felt reassured about infection control measures when they went.
On top of this, strict safety measures which limit the number of patients dentists can see each day, have created challenges across both the NHS and private sector, resulting longer waiting lists for patients needing treatment.
Although the extent of disruption to adult dental services is still not fully known, overall, an estimated 30 million2 appointments have been lost as a result. And statistics published in August show 9 million2 children have missed treatment.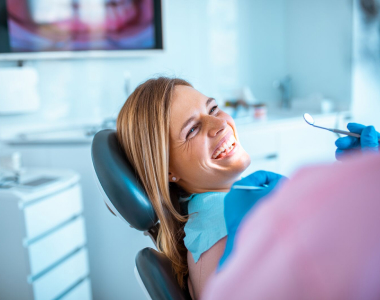 Driving inequalities
There is a danger that this will exacerbate existing inequalities in care for certain groups, particularly where there are gaps in awareness of the importance of oral hygiene. This is underlined by a recent report from Public Health England (PHE), which warned, "oral health inequalities remain a significant public health problem." 3
The PHE report also references the importance of community interventions to improve oral health — which underlines the positive impacts that can flow from organisations and healthcare partners working together to raise awareness and promote the benefits of prevention.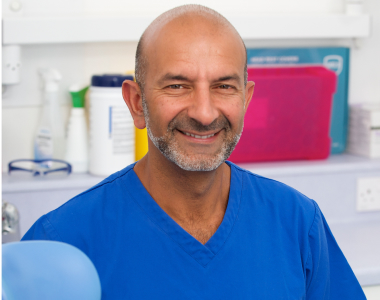 Practice challenges
A major challenge for all dental practices has been the need for socially distanced waiting areas, additional PPE and 'fallow' periods between appointments for any aerosols to settle and for treatment rooms to be sanitised. PPE alone costs £20 to £30 per appointment for any procedure, such as drilling, which disperses aerosols. 4
Dr Neil Sikka, Chief Dental Officer for Bupa UK Insurance, says, "It's impossible to gauge how long it will take to clear the backlog because we're still not back to normal, and we don't know if we will ever get back to normal, especially within the NHS."
Delays have serious health impacts, too. Apart from untreated dental issues deteriorating, the link between oral health and general health means the ongoing challenges around accessing treatment, could lead to more serious problems.
Oral health is the gateway to overall health
Neil explains, "Your mouth is a gateway to your overall health, so keeping your mouth healthy and making sure you have regular check-ups is really important to support your overall health and wellbeing.
All routine check-ups also include screening for oral cancer — which is easily treated if caught early, but onward referrals by dentists have fallen by 65%. 5 Eddie Crouch, chair of the British Dental Association has warned, "The clock is ticking on an oral health time bomb." 6
At the same time, lifestyle changes such as increased alcohol consumption and snacking, have increased the risk of gum disease. One large international study estimated that up to 45% of adults were snacking more and as many as 51% were drinking more. 7 This aligns with research by the Oral Health Foundation which found that 38% of UK adults are eating more between-meal treats. 8
The charity's Chief Executive, Dr Nigel Carter says, "Whenever we eat or drink anything, plaque bacteria builds up in the mouth. 8 Usually, the mouth can neutralise these acids by producing saliva, however, constant snacking does not give the mouth chance to recover."
Poor oral health also increases the risk of dying from cancer or cardiovascular disease, with studies showing a clear correlation between the severity of plaque, tartar and gum disease and the risk of death. 9 Tooth loss is associated with an increased risk of dementia 10 and last year, researchers discovered the bacteria which cause gum disease may also be implicated in Alzheimer's disease. 11
Finding solutions
Neil says, "As the challenges around access and inequality become more apparent, there is an important opportunity for organisations to provide a much-needed benefit that employees will value."
As part of our ongoing mission to improve the provision and delivery of dental care, Bupa Dental Care's network of 488 clinics is registering new patients, with the average daily new patient figure at 1,300.
Neil explains the measures put in place to help dental insurance customers too. "As Bupa Insurance Chief Dental Officer my job is to find solutions for our members, so when we went into lockdown last year, we put in a support line for all our Bupa Dental Insurance members so they could speak to a Bupa Dental Care dentist and have a phone or video conversation.
"Video consultations are really useful because you can see what's going on — and we have continued with that. We also introduced a higher level of cover with more comprehensive benefit limits to reflect the increase in dental costs associated with additional PPE and fallow periods.
"And because people have experienced problems with access, dental insurance customers can call our support line and we will find them a Bupa Dental Care dentist."
The dental landscape has significant challenges, but with our resources and innovation we're committed to helping our customers access the care they need.