It's important to be as fit and healthy as you can before having surgery or a medical procedure. This is because it could it make a difference to how well your surgery goes, as well as how your body recovers afterwards.
There are many lifestyle changes you can make that may help to improve your recovery. Here, I'm going to focus on how drinking alcohol can affect your recovery.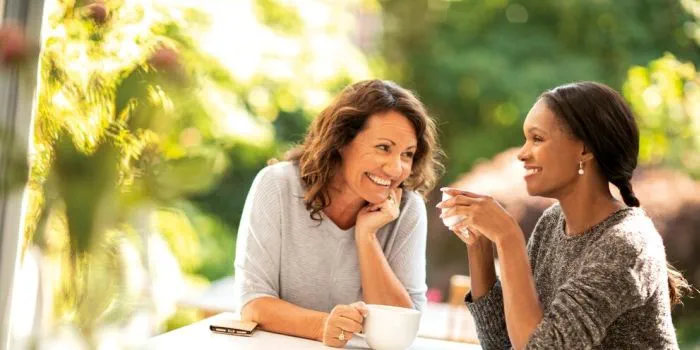 Does drinking alcohol affect healing after surgery?
You may be aware of some of the health risks of drinking too much alcohol. But did you know it could have a negative effect on your recovery from surgery too? Regularly drinking too much can affect different organs in your body. These include your liver, pancreas, heart, and immune system.
Your liver and immune system directly affect your body's ability to heal. This is particularly important after an operation.
And, if you drink too much, your body's natural 'stress' response from having surgery may also increase. This could worsen any existing health problems.
Drinking alcohol can have a negative effect on different types of surgery. Alcohol has been linked to a number of specific complications after surgery, including:
infections
wound healing and complications
heart and lung problems
excessive bleeding
You're also more likely to have a longer stay in hospital. If you drink heavily before your surgery, you may have a higher risk of being admitted to intensive care too.
How long before surgery should I stop drinking alcohol?
Studies on the risks of drinking alcohol before surgery mostly focus on people who regularly drink too much. In these people, benefits have been seen when they've stopped drinking altogether for at least a few weeks before surgery.
Drinking low to moderate levels of alcohol is unlikely to increase your risk of complications after surgery. However, the more you drink, the greater your risk. Even just two or three drinks a day can be enough to negatively impact your immune system.
The UK government advises that you shouldn't regularly drink more than 14 units of alcohol a week.
14 units is the equivalent of 6 pints of average-strength beer, or 6 medium (175 ml) glasses of average-strength wine. Drinking within these recommendations should help to keep health risks to a minimum.
How can I reduce complications after surgery?
If you're drinking more than you should, cutting down now may help to reduce your chance of developing complications after surgery.
Stopping or reducing your alcohol intake before surgery can help with something called 'enhanced recovery'. This is an approach aimed at helping people recover as quickly as possible after major surgery. It includes other ways of ensuring you're as healthy as possible before surgery – such as improving your fitness and giving up smoking.
The sooner you stop drinking, or reduce your alcohol intake, the better. Aiming to make changes at least four weeks ahead of your surgery will really help. But if you haven't been able to do this, cutting down even just a couple of weeks beforehand may still have some benefit.
Your doctor or nurse will probably ask you about your alcohol consumption at your preoperative assessment. If necessary, they may offer you help and support to stop drinking before your operation. This might include counselling or cognitive behavioural therapy (CBT) and medication for withdrawal symptoms.
Tips for cutting down
Even if you don't have a specific issue with alcohol, cutting down on alcohol is still something you might want to do. This could be part of a wider effort to get fit and healthy before your surgery. Start by thinking about your alcohol drinking routines, and how you can alter these.
Do you drink when you're relaxing in front of the TV at night? Perhaps try a mocktail instead.
If you always have a glass of wine when you're eating dinner, consider reducing your glass size. You could also replace your wine with water or another non-alcoholic alternative on at least a couple of nights a week.
If you tend to drink most when you're seeing friends, try to plan ahead to think how you'll manage this. You could go for alcohol-free alternatives, have smaller measures, and swap every other drink for a non-alcoholic one.
If you experience withdrawal symptoms
If you notice that you experience any new symptoms after cutting down or stopping drinking alcohol, you could be suffering from alcohol withdrawal. Symptoms can include:
shaking
visual hallucinations (seeing things that aren't real)
feeling sick
sweating
feeling depressed, anxious, or irritable
having trouble sleeping (insomnia)
having fits (seizures)
It's important to seek medical attention if you get these symptoms, as you may need medication to help relieve them. If you do experience withdrawal symptoms, don't suddenly stop drinking alcohol before you receive medical care. This is because unmanaged withdrawal symptoms can be very serious.
Remember how much better you'll feel
It can be hard changing our habits, but most people feel better within a week of stopping drinking. Let friends and loved ones know that you're trying to cut down and how important it is for your health, so they can support you. Keep it up and it will really help you get in the best possible health before your surgery.
---
Do you know how healthy you truly are? Bupa health assessments give you a clear overview of your health and a view of any future health risks. You'll receive a personal lifestyle action plan with health goals to reach for a happier, healthier you.
Iqbal U, Green JB, Patel S, et al. Preoperative patient preparation in enhanced recovery pathways. J Anaesthesiol Clin Pharmacol 2019; 35:S14–S23. doi:10.4103/joacp.JOACP_54_18
You and your anaesthetic. Royal College of Anaesthetists. www.rcoa.ac.uk, published February 2020
Tønnesen H, Nielsen PR, Lauritzen JB, et al. Smoking and alcohol intervention before surgery: evidence for best practice. Br J Anaesth 2009; 102(3):297–306. doi:https://doi.org/10.1093/bja/aen401
Preparing your body. Royal College of Anaesthetists. www.rcoa.ac.uk, accessed August 2020
Eliasen M, Grønkjær M, Skov-Ettrup LS, et al. Preoperative alcohol consumption and postoperative complications: a systematic review and meta-analysis. Ann Surg 2013; 258(6):930-42. doi:10.1097/SLA.0b013e3182988d59
Batchelor TJP, Rasburn NJ, Abdelnour-Berchtold E, et al. Guidelines for enhanced recovery after lung surgery: recommendations of the Enhanced Recovery After Surgery (ERAS®) Society and the European Society of Thoracic Surgeons (ESTS). European Journal of Cardio-Thoracic Surgery 2019; 55(1):91–115. doi:10.1093/ejcts/ezy301
Egholm JWM, Pedersen B, Møller AM, et al. Perioperative alcohol cessation intervention for postoperative complications. Cochrane Database of Systematic Reviews 2018, Issue 11. Art. No.: CD008343. doi:10.1002/14651858.CD008343.pub3
UK Chief Medical Officers' low risk drinking guidelines. Department of Health. GOV.UK, accessed August 2023
UK alcohol unit guidance: CMOs' low risk drinking guidelines. Drinkaware. www.drinkaware.co.uk, accessed August 2020
Wainwright TM, Gill M, McDonald DA, et al. Consensus statement for perioperative care in total hip replacement and total knee replacement surgery: Enhanced Recovery After Surgery (ERAS®) Society recommendations. Acta Orthopaedica 2020; 91(1):3-19. doi:10.1080/17453674.2019.1683790
Engelman DT, Ali WB, Williams JB, et al. Guidelines for perioperative care in cardiac surgery: enhanced recovery after surgery society recommendations. JAMA Surg 2019; 154(8):755-766. doi:10.1001/jamasurg.2019.1153
Alcohol-use disorders: diagnosis, assessment and management of harmful drinking (high-risk drinking) and alcohol dependence. National Institute for Health and Care Excellence (NICE). www.nice.org.uk, accessed August 2023
Alcohol withdrawal symptoms. Drinkaware. www.drinkaware.co.uk, accessed 16 July 2020
About our health information
At Bupa we produce a wealth of free health information for you and your family. This is because we believe that trustworthy information is essential in helping you make better decisions about your health and wellbeing.
Our information has been awarded the PIF TICK for trustworthy health information. It also follows the principles of the The Information Standard.
Did you find our advice helpful?
We'd love to hear what you think. Our short survey takes just a few minutes to complete and helps us to keep improving our healthy lifestyle articles.
Legal disclaimer
This information was published by Bupa's Health Content Team and is based on reputable sources of medical evidence. It has been reviewed by appropriate medical or clinical professionals and deemed accurate on the date of review. Photos are only for illustrative purposes and do not reflect every presentation of a condition.
Any information about a treatment or procedure is generic, and does not necessarily describe that treatment or procedure as delivered by Bupa or its associated providers.
The information contained on this page and in any third party websites referred to on this page is not intended nor implied to be a substitute for professional medical advice nor is it intended to be for medical diagnosis or treatment. Third party websites are not owned or controlled by Bupa and any individual may be able to access and post messages on them. Bupa is not responsible for the content or availability of these third party websites. We do not accept advertising on this page.