Do you drink alcohol to reduce your nerves before a social event, or stressful situation? Sometimes, alcohol can cause an increase in anxiety, and may even lead to panic attacks. Here, I'll explore why alcohol can cause feelings of panic, and what you can do to reduce your risk of this happening.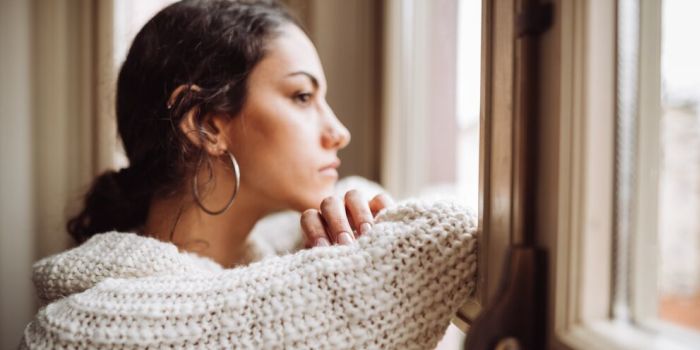 Alcohol and anxiety: what's the connection?
Alcohol affects how your brain works. In small amounts, alcohol can increase your levels of a neurotransmitter called GABA. Neurotransmitters are chemical messengers which have different effects on the body. GABA has a relaxing effect on the brain, which is why having an alcoholic drink can make you feel temporarily relaxed. But, if you drink a lot you can reduce your levels of GABA, causing an increase in anxiety.
If you already have an anxiety or panic disorder, you may be more likely to experience these symptoms after drinking alcohol. But alcohol can also trigger anxiety even if you don't have an existing mental health issue.
Why does alcohol cause panic attacks?
As well as lowering GABA, alcohol can also increase anxiety and panic attacks in some people in other ways.
1. Alcohol increases dehydration
Alcohol is a diuretic. This means it causes you to pass more pee (urine) than usual. This can dehydrate you over time. If you become dehydrated it can cause your heart to beat faster and may also trigger dizziness. These symptoms can be similar to the feelings you get when anxious, which can make anxiety worse in some people.
2. Alcohol can lower your blood sugar levels
When you have low blood sugar it can trigger anxiety in some people too. It might even lead to panic attacks if you are already prone to anxiety. Alcohol can lower blood sugar immediately after drinking it – but the effect may last for several hours too. This can explain the anxiety you can feel the morning after drinking alcohol.
3. Alcohol can affect your hormones
Drinking alcohol can make you feel good for a short while because it raises your levels of a feel-good hormone called serotonin. However, when the effects of alcohol start to wear off, your serotonin levels decrease. This can lead to a rise in anxiety.
How to stop alcohol related panic attacks
You could start by keeping a symptom diary so you can see any links between when you drink, and any anxiety or panic attacks which occur later on. This can help to show you if your anxiety gets worse when you drink alcohol.
If you find a connection between drinking alcohol and feeling anxious you can take steps to reduce the amount you drink. You may also need to find other ways of coping with your stress. Aim to drink less than the recommended limits set by the UK government. This means to stay within 14 units a week. But if you still notice anxiety or panic symptoms with this level of drinking, you could try to further reduce how much you drink.
Other options to help you reduce alcohol-based anxiety or panic include the following.
Stay hydrated. Drinking plenty of water between alcoholic drinks can help to reduce the dehydrating effects of alcohol. This can mean you may have less symptoms of anxiety when you drink.
Eat something with your alcoholic drink. This may reduce some of the side effects of low blood sugar that alcohol can cause.
Practice mindfulness or other anxiety reducing techniques. Managing your anxiety can mean you react less strongly to the effects of having a drink of alcohol.
Try swapping your alcoholic drinks with alcohol free alternatives. One study has shown that drinking alcohol free beer can still cause increases in feel good hormones such as dopamine, but without the anxiety.
Taking steps to reduce your general day to day anxiety levels can also help. Things you could try include:
taking regular exercise
getting enough good quality sleep
eating a healthy balanced diet
Remember that withdrawing from alcohol can also cause symptoms of anxiety. It can even lead to panic attacks. So, make sure you seek help from a doctor to manage or reduce the withdrawal effects of alcohol.
---
If you're worried about your mental health, our direct access service aims to provide you with the advice, support and treatment you need as quickly as possible. You'll be able to get mental health advice and support usually without the need for a GP referral. Learn more today.
Alcohol and anxiety. Drinkaware. www.drinkaware.co.uk, last reviewed 1 July 2022
Neurotransmitter definition. Encyclopaedia of Britannica. www.beitannica.com, last updated 2 February 2023
Can alcohol trigger panic attacks? Patient UK. www.patient.info, 16 November 2021
Personal correspondence with Fatmata Kamara, Mental Health Nurse Global Case Manager February 2023
Alcohol and hypoglycaemia. Diabetes UK. www.diabetes.co.uk, reviewed January 15 2023
Low risk drinking guidelines. Drinkaware UK. www.drinkaware.co.uk, last reviewed 30 June 2022
Self care for anxiety and panic attacks. www.mind.org,uk February 2021
Alcohol withdrawal symptoms. www.drinkaware.co.uk, last reviewed 6 January 2022
Oberlin B, Dzemidzic M, Tran S, et al. Beer flavour provokes striatal dopamine release in male drinkers. Neuropsychopharmacology, 2013;1617–1624
About our health information
At Bupa we produce a wealth of free health information for you and your family. This is because we believe that trustworthy information is essential in helping you make better decisions about your health and wellbeing.
Our information has been awarded the PIF TICK for trustworthy health information. It also follows the principles of the The Information Standard.
More discover articles...
Did you find our advice helpful?
We'd love to hear what you think. Our short survey takes just a few minutes to complete and helps us to keep improving our healthy lifestyle articles.
Legal disclaimer
This information was published by Bupa's Health Content Team and is based on reputable sources of medical evidence. It has been reviewed by appropriate medical or clinical professionals and deemed accurate on the date of review. Photos are only for illustrative purposes and do not reflect every presentation of a condition.
Any information about a treatment or procedure is generic, and does not necessarily describe that treatment or procedure as delivered by Bupa or its associated providers.
The information contained on this page and in any third party websites referred to on this page is not intended nor implied to be a substitute for professional medical advice nor is it intended to be for medical diagnosis or treatment. Third party websites are not owned or controlled by Bupa and any individual may be able to access and post messages on them. Bupa is not responsible for the content or availability of these third party websites. We do not accept advertising on this page.