Children have more access to the internet than ever before, and with this comes greater exposure to social media. Children are using apps like Snapchat, WhatsApp and TikTok at ever younger ages, often way below the official age restrictions. A quarter of 10-year-old internet users claim to have a social media profile, with this proportion almost doubling by the age of 11. By the age of 15, almost all children are on at least one social media platform, with Snapchat, Instagram and Facebook the most popular.
Here we'll give you some tips on how to support your child in building a healthy relationship with social media from the very beginning.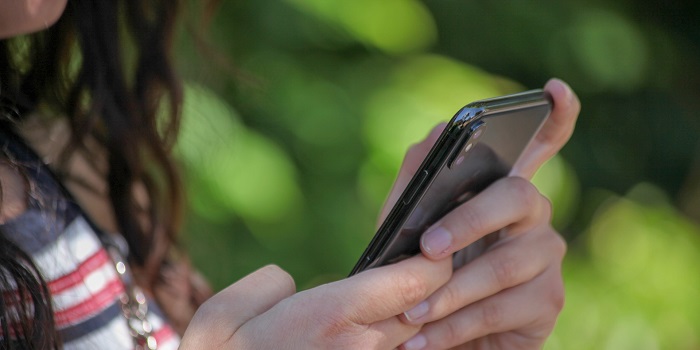 Creating healthy relationships with social media
Social media is a way of life now for many people. Used in the right way, it can be a fun and creative way for young people to bond with their friends. There are though, of course, important downsides to be aware of. These include pressures to feel popular and to maintain the 'perfect' image online. There's also the increased opportunity it gives for bullying, and the risks associated with oversharing information.
It can be a daunting prospect, thinking about your child using social media. But having open conversations from a young age can help them to form good habits from the start. It also means your child will know they can come to you if they need advice.
Tips for managing social media with your child
The world of social media can change very quickly. Explore the platforms your child uses (or wants to use) with them. This can be the perfect opportunity to talk with them and build up understanding and trust between you.
Make sure you know the minimum age restrictions for social media platforms. If you think something isn't appropriate for their age, talk through the reasons why.
Have some ground rules from the beginning – whether that's no phones at mealtimes, phones off at bedtime, or time limits on devices. Most importantly, make sure you lead by example and stick to the rules too!
Teach your child how to assess risks and make good decisions for themselves. Parental controls can be useful in stopping younger children from accessing certain apps or websites. But these aren't always foolproof – keep a check on them.
Talk through the dangers of posting or sharing content on social media with your child (see below). Check privacy settings and guide your children in how to do that on everything they use.
Teach your child to respect other people's privacy too, and to think about the effect that their posts may have on other people.
Reassure your child that they can always come to you with a problem – no matter how big or small. It's always much better to talk about it rather than keeping it to themselves.
Things your child should know
Anything you post has the potential to be shared far more widely than you intended. And once something has been shared online, it's difficult – if not impossible – to delete it. Think before you post!
People's online presence isn't always a true reflection of their lives offline. What might seem perfect rarely is.
It's okay to take a break. You don't have to be part of every conversation, or respond to every message or post.
Beware of connecting with people on forums or group chats that you don't know in 'real life'. They may not be who they claim to be. Avoid sharing personal details online, especially with anyone you don't know.
Also be aware of 'trolls' – people who intentionally set out to upset people, or post something controversial. Don't engage with anyone posting offensive content, and if possible, report it on the site or app you're using.
If someone is sending you nasty messages or posting upsetting things about you, it's important to speak up and tell a trusted adult. You can also block people, or limit what others can see using privacy settings.
Helpful resources
Social media platforms themselves offer guidance for parents. These include the Facebook parents portal and Instagram tips for parents.
Young Minds is a young people's mental health charity that features a downloadable parent's guide to social media on its website.
Internet Matters is a non-profit organisation that has lots of tips and guidance for parents on its social media advice hub.
About our health information
At Bupa we produce a wealth of free health information for you and your family. This is because we believe that trustworthy information is essential in helping you make better decisions about your health and wellbeing.
Our information has been awarded the PIF TICK for trustworthy health information. It also follows the principles of the The Information Standard.
More discover articles...
Did you find our advice helpful?
We'd love to hear what you think. Our short survey takes just a few minutes to complete and helps us to keep improving our healthy lifestyle articles.
Legal disclaimer
This information was published by Bupa's Health Content Team and is based on reputable sources of medical evidence. It has been reviewed by appropriate medical or clinical professionals and deemed accurate on the date of review. Photos are only for illustrative purposes and do not reflect every presentation of a condition.
Any information about a treatment or procedure is generic, and does not necessarily describe that treatment or procedure as delivered by Bupa or its associated providers.
The information contained on this page and in any third party websites referred to on this page is not intended nor implied to be a substitute for professional medical advice nor is it intended to be for medical diagnosis or treatment. Third party websites are not owned or controlled by Bupa and any individual may be able to access and post messages on them. Bupa is not responsible for the content or availability of these third party websites. We do not accept advertising on this page.