Having dementia can make life hard. But there's good evidence to show that staying active, sociable, and engaged in life can help. Doing this may reduce the impact dementia has on someone's quality of life. Here, I'll explore how you can support someone with dementia to enjoy their life more.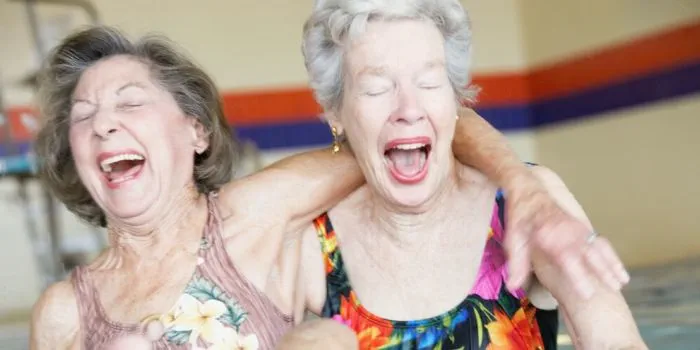 How can you support someone to live well with dementia?
There are a number of ways you can support someone to live well with dementia. Helping someone to enjoy their life more may be easier once the basics are covered. This means making sure they are coping well in their day-to-day life. And that they are as physically and mentally healthy as possible.
Supporting someone with dementia to improve their physical and mental health is important. This is because being well can improve their quality of life. It may even reduce the severity of some of their symptoms.
Here are some practical ways to help someone with dementia live well.
Make sure they have access to, and remember to eat, nutritious and appealing food.
Ensure they stay hydrated, as this can help with memory and mood.
Support them to get physical movement and stay active in enjoyable ways.
Help them to access local support groups, medical appointments, and other relevant services.
Support them to set up their home in a dementia-friendly way.
Prepare reminders for taking any medication they may need.
Ensure they can access mental health support if needed.
You can also support someone with dementia by helping them stay engaged in life and enjoy a variety of activities.
Benefits of staying active and engaged with dementia
Feeling confident and independent can be harder if someone has dementia. But staying engaged in life can promote independence and confidence and can affect many other areas of their wellbeing.
Staying social and active can improve someone's physical health and mental wellbeing. And socialising regularly may also improve memory in older adults, including those living with dementia.
How to help someone with dementia stay engaged in life
The aim is to help someone with dementia to enjoy things that are meaningful to them. For some people, this might be doing physical activities such as swimming or walking. For others it could be arts and crafts.
Helping someone with dementia to do a range of physical and mental activities is a good idea. This is because brain-focused activities can help with cognition and memory. And physical activities can improve mood and general health.
Below are some ideas for how you could help.
You could support someone to do their favourite hobbies. This could include crafting or reading. Many activities can be adapted to be dementia-friendly. And sometimes a little help can make a big difference. Try to encourage someone with dementia to do their hobbies independently as this can build their confidence. To do this, you could help someone to find reading aids, or simplify crafting instructions for them.
You could help someone find and attend group activities designed for people with dementia. This means they can socialise too, which is a great way to increase someone's wellbeing. There are a number of different activities available, from seated exercises to dementia-friendly cinema trips.
See what is available in your area – you may be able to find reminiscence groups, lunch clubs, or day care programs with a range of activities. The Alzheimer's Society has a dementia directory, which may be useful to find support near you. Why not try their handy activity finder?
---
Here at Bupa we understand how important your family is. So with our family health insurance you can rest assured knowing that eligible treatment and support is available to you and your loved ones when you need it.
Clare L, Nelis S, Quinn C et al. Improving the experience of dementia and enhancing active life – living well with dementia: study protocol for the IDEAL study. Health Qual Life Outcomes. 2014; 164. doi:10.1186/s12955-014-0164-6.h.
Murphy J, Holmes J et Brooks C. Nutrition and dementia care: developing an evidence-based model for nutritional care in nursing homes. BMC Geriatr. 2017;17. doi:10.1186/s12877-017-0443-2.
Lauriola M, Mangiacotti A, D'onofrio G, et al. Neurocognitive disorders and dehydration in older patients: clinical experience supports the hydromolecular hypothesis of dementia. Nutrients. 2018 May; 10(5): 562. doi:10.3390/nu10050562.
Sampaio A, Marques- Aleixo I, Seabra A et al. Physical exercise for adults with dementia: potential benefits perceived by formal caregivers. BMC Geriatr. 2021;21 doi:10.1186/s12877-020-01938.
Regier N, Parisi J, Perrin N et al. Engagements in favourite activity and implications for cognition, mental health, and function in persons living with and without dementia. J Appl Gerontol. 2022; 41(2): 441–449. doi:10.1177/0733464821999199.
Socialising and dementia. British heart foundation, www.bhf.org.uk, accessed 11 January 2023.
About our health information
At Bupa we produce a wealth of free health information for you and your family. This is because we believe that trustworthy information is essential in helping you make better decisions about your health and wellbeing.
Our information has been awarded the PIF TICK for trustworthy health information. It also follows the principles of the The Information Standard.
Did you find our advice helpful?
We'd love to hear what you think. Our short survey takes just a few minutes to complete and helps us to keep improving our healthy lifestyle articles.
Legal disclaimer
This information was published by Bupa's Health Content Team and is based on reputable sources of medical evidence. It has been reviewed by appropriate medical or clinical professionals and deemed accurate on the date of review. Photos are only for illustrative purposes and do not reflect every presentation of a condition.
Any information about a treatment or procedure is generic, and does not necessarily describe that treatment or procedure as delivered by Bupa or its associated providers.
The information contained on this page and in any third party websites referred to on this page is not intended nor implied to be a substitute for professional medical advice nor is it intended to be for medical diagnosis or treatment. Third party websites are not owned or controlled by Bupa and any individual may be able to access and post messages on them. Bupa is not responsible for the content or availability of these third party websites. We do not accept advertising on this page.