Menopause can be a challenging time for many. With symptoms ranging from hot flushes to anxiety – it can be hard to feel your best. But evidence shows that certain types of exercise can make a huge difference to your symptoms. And exercising can help to reduce your health risks post-menopause too. Read on to find out which types of exercise are best for the menopause and beyond.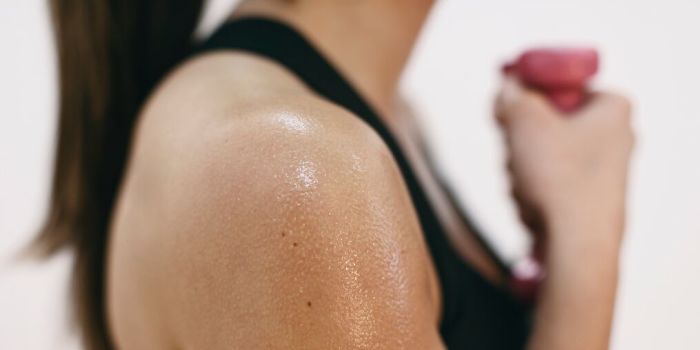 Why is exercise important for the menopause?
One unfortunate effect of the menopause is that you are more likely to put on weight. Luckily, regular exercise can help you maintain a healthy weight. Similarly, menopause can lead to a loss of muscle mass – which can affect your metabolism and strength. Exercising during this time can counteract some of these effects.
Exercise can also help with the following.
Improve your heart health. After the menopause, you may be at an increased risk of heart disease due to lower oestrogen levels. Helpfully, regular cardio exercise can help to reduce this risk.
Encourage better sleep. The menopause can sometimes cause insomnia and regular exercise may support better sleep patterns.
Reduce anxiety and low mood. The hormonal changes during menopause can affect your mental health. Exercise produces feel-good endorphins and can lower stress.
Support your bone health. A loss of oestrogen can affect the health of your bones, but resistance exercises can help to keep them strong.
What types of exercise are best for the menopause?
It's a good idea to do a range of different exercise. This is because you'll get more benefits than just doing one type of movement.
Cardiovascular exercises
Doing cardiovascular exercise will help to improve your heart health after the menopause. Cardiovascular exercise improves how efficiently your heart pumps blood around your body. It also improves the health of your lungs and blood vessels. While everyone needs to do cardiovascular exercise, women are at particular risk of heart disease after the menopause. So, it's extra important to do this type of movement on a regular basis.
Cardiovascular exercise can also increase your energy levels, boost your mood, and enhance your sleep quality. Some examples of cardiovascular exercise include:
Strength exercises
After menopause, women experience a loss of oestrogen. One of the effects of this is an increased risk of osteoporosis. Osteoporosis causes issues with your bones which may lead to pain and increase your fracture risk. Helpfully, strength-based exercises can reduce this risk.
Doing strength exercises can also help to keep you metabolically healthy. This means you're at lower risk of conditions such as heart disease and diabetes. Studies have also shown that weightlifting and other strength-based exercises can help to improve women's mental health. This may be useful during menopause when anxiety and low mood may occur.
To get started with strength exercises, you could try:
doing bodyweight exercises such as squats, planks, or push ups (from your knees if it helps)
lifting kettlebells, dumbbells, or other weights
using resistance-based gym machines
doing yoga or pilates
Balance and mobility exercises
It's really important to maintain your balance as you get older. This is because it can reduce your risk of falls, and even increase your chance of living longer. Balance and mobility can sometimes decline during the menopause because of a loss of muscle mass.
Another advantage of doing these types of exercises is that they usually involve a mind-body aspect. This means that they can reduce your stress levels and may improve some symptoms of the menopause. Balance and mobility exercises include:
How much exercise should I do during the menopause?
You should aim to meet the guidelines on activity levels for all adults. This is 150 minutes of moderate intensity exercise per week. This should include a mix of cardiovascular exercise with at least two strength-building sessions. So, this could be 30 minutes of exercise, five times a week. You could also consider incorporating some movement snacking during your day. To do this you could do some squats while waiting for the kettle to boil and stand on one leg as you brush your teeth.
---
If you're experiencing menopause symptoms, you don't have to face them alone. With a Bupa Menopause Plan, you can discuss symptoms with a specially trained GP, get a personalised care plan based around your needs with access to 24/7 support via Anytime HealthLine.
The British menopause society response to the department of health and social care's call for evidence to help inform the development of the government's Women's health strategy. The British menopause society. www.thebms.org.uk, 18 August 2021
6 things to know about menopause. Age UK. www.ageuk.org.uk, last updated 10 August 2022
Exercise advice. The Menopause Charity. www.themenopausecharity.org,accessed 27 January 2023. Menopause and weight, everything you need to know. Lloyd's Pharmacy. www.lloydspharmacy.com, 28 July 2021
Sipila S, Tormakangas T, Sillanpaa E et al. Muscle and bone mass in middle aged women: the role of menopause status and physical activity. J Cachexia Sarcopenia Muscle. 2020; 11(3): 698–709. doi: 10.1002/jcsm.12547
Physical activity for your mental health. Mind UK. www.mind.org.uk, accessed 27 January 2023
Menopause and heart disease. British Heart Foundation. www.bhf.org.uk, accessed 27 January 2023
Ji M et Yu Q. Primary osteoporosis in postmenopausal women. Chronic Dis Transl Med. 2015; 1(1): 9–13. doi: 10.1016/j.cdtm.2015.02.006
Pontes G. The effect of strength training on women's happiness and wellbeing: a systematic review. Jacobs University Bremen. https://doi.org/10.21203/rs.3.rs-1792884/v1
Physical activity guidelines. UK Government. www.gov.uk, accessed 27 January 2023
Wiegmann S, Felsenberg D, Gast U et al. Balance performance across the lifespan assessed by the Leonado Mechanograph: A cross sectional study. J Funct Morphol Kinesiol. 2020; 5(1): 1. doi: 10.3390/jfmk5010001
Cramer H, Peng W et Lauche R. Yoga for menopause symptoms: A systematic review and meta analysis. Maturitas. 2018; 109:13-15
About our health information
At Bupa we produce a wealth of free health information for you and your family. This is because we believe that trustworthy information is essential in helping you make better decisions about your health and wellbeing.
Our information has been awarded the PIF TICK for trustworthy health information. It also follows the principles of the The Information Standard.
More discover articles...
Did you find our advice helpful?
We'd love to hear what you think. Our short survey takes just a few minutes to complete and helps us to keep improving our healthy lifestyle articles.
Legal disclaimer
This information was published by Bupa's Health Content Team and is based on reputable sources of medical evidence. It has been reviewed by appropriate medical or clinical professionals and deemed accurate on the date of review. Photos are only for illustrative purposes and do not reflect every presentation of a condition.
Any information about a treatment or procedure is generic, and does not necessarily describe that treatment or procedure as delivered by Bupa or its associated providers.
The information contained on this page and in any third party websites referred to on this page is not intended nor implied to be a substitute for professional medical advice nor is it intended to be for medical diagnosis or treatment. Third party websites are not owned or controlled by Bupa and any individual may be able to access and post messages on them. Bupa is not responsible for the content or availability of these third party websites. We do not accept advertising on this page.