If there was ever a time to get on top of your health, it's now. Taking a daily vitamin D supplement is a simple but important change you can make to improve your health. Read on to find out more.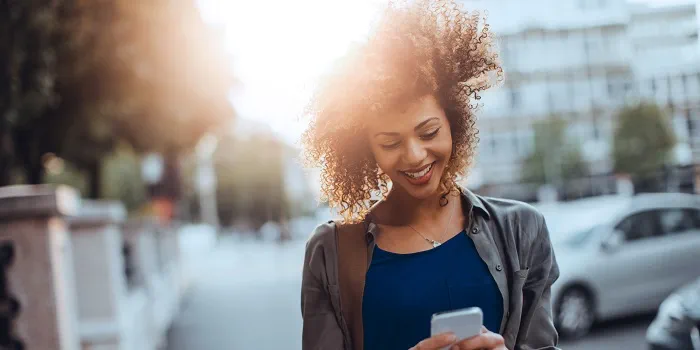 Why is vitamin D important?
Vitamin D is important for healthy bones, muscles and teeth. It has other important roles in the body too – for instance it's known to play a part in keeping our immune system strong. Most recently, researchers have suggested it could be of benefit in relation to coronavirus (COVID-19). We'll come onto that later in this article.
Why would I need a vitamin D supplement?
Your body makes vitamin D when your skin is out in the sunlight. You can also get it from certain foods, including egg yolk, oily fish and fortified cereals. It's difficult for most people in the UK to get enough through these natural sources though. In the UK, the sun is only strong enough to make vitamin D from April to September. Food sources are limited and rarely give you enough.
The government advises that everyone in the UK should consider taking a daily supplement containing 10 µg (micrograms) of vitamin D.
Do I need to take vitamin D all year?
It's especially important to take vitamin D supplements during autumn and winter. For most people with lighter skin, it's not so important from April to September. This is because they'll get enough from exposure to the Sun during these months. People with darker skin don't make as much vitamin D from sunlight. So they should consider taking a supplement throughout the year.
You may also benefit from taking a supplement throughout the year if your circumstances mean you don't get so much exposure to sunlight. That could apply if you don't get outdoors much, or if you wear clothes that cover most of your skin.
Do babies and children need to take vitamin D too?
Advice is that babies who breastfeed should also have a daily supplement containing 8.5 to 10 µg (micrograms) of vitamin D from birth up to age one. If your baby is on infant formula, they won't need a supplement as long as they're taking at least 500ml. This is because the formula already contains added vitamin D. All children aged one to four should take a daily 10 µg vitamin D supplement throughout the year.
Can vitamin D help fight coronavirus (COVID-19)?
There's growing evidence that being deficient in vitamin D has a link to poorer outcomes with coronavirus. So far, this is circumstantial evidence. That means researchers have noticed a possible link, rather than evidence coming from clinical trials.
There's not enough robust evidence yet for health authorities to recommend taking vitamin D to prevent or treat coronavirus. This may change as more evidence comes to light. But it's important to remember that experts recommend daily vitamin D supplements for bone and muscle health anyway. This is more important than ever this year when many of us have been at home more. It's worth taking for this reason alone, and if it does have further benefits, this will be an added bonus.
Where can I get vitamin D supplements?
You can buy vitamin D supplements from supermarkets, pharmacies and health food shops. Although you don't need to take more than 10 µg (micrograms), products that provide up to 25 µg are suitable for everyone. Women who are pregnant or breastfeeding, and children aged six months to four years, may be able to get free vitamins on the 'Healthy Start' scheme.
People in England classed as 'clinically extremely vulnerable', can also have a four-month supply of free vitamin D supplements by the government from January 2021. This includes care home residents. This is because these people are likely to have spent more time inside than usual over the past year. They may be particularly at risk of vitamin D deficiency.
---
Bupa offers digital GP services through different routes to suit you. If you have Bupa health insurance you have unlimited access to Digital GP appointments through the Digital GP app (in partnership with Babylon). If you don't have health insurance, our remote private GP service is available to anyone who wishes to book a self-pay video appointment with a private GP via Bupa Health Clinics.
Vitamin D and health. Scientific Advisory Committee on Nutrition. 2016
Vitamin D: food fact sheet. British Dietetic Association. www.bda.uk.com, published August 2019
Aranow C. Vitamin D and the immune system. J Investig Med 2011; 59(6): 881-86. doi:10.231/JIM.0b013e31821b8755
Mitchell F. Vitamin-D and COVID-19: do deficient risk a poorer outcome? Lancet Diabetes Endocrinol 2020 Jul;8(7):570. doi:10.1016/S2213-8587(20)30183-2
Government dietary recommendations. Government recommendations for energy and nutrients for males and females aged 1 – 18 years and 19+ years. Public Health England, 2016
COVID-19 rapid guideline: vitamin D. National Institute for Health and Care Excellence (NICE). www.nice.org.uk, published 17 December 2020
Statement for PHE and NICE on vitamin D supplementation during winter. Public Health England. www.gov.uk, published 28 November 2020
Vitamin D and clinically extremely vulnerable (CEV) guidance. Department of Health and Social Care. www.gov.uk, updated 22 December 2020
About our health information
At Bupa we produce a wealth of free health information for you and your family. This is because we believe that trustworthy information is essential in helping you make better decisions about your health and wellbeing.
Our information has been awarded the PIF TICK for trustworthy health information. It also follows the principles of the The Information Standard.
Did you find our advice helpful?
We'd love to hear what you think. Our short survey takes just a few minutes to complete and helps us to keep improving our healthy lifestyle articles.
Legal disclaimer
This information was published by Bupa's Health Content Team and is based on reputable sources of medical evidence. It has been reviewed by appropriate medical or clinical professionals and deemed accurate on the date of review. Photos are only for illustrative purposes and do not reflect every presentation of a condition.
Any information about a treatment or procedure is generic, and does not necessarily describe that treatment or procedure as delivered by Bupa or its associated providers.
The information contained on this page and in any third party websites referred to on this page is not intended nor implied to be a substitute for professional medical advice nor is it intended to be for medical diagnosis or treatment. Third party websites are not owned or controlled by Bupa and any individual may be able to access and post messages on them. Bupa is not responsible for the content or availability of these third party websites. We do not accept advertising on this page.