Looking after your mind and body can help your immune system stay strong and function. Your immune system fights off harmful diseases to stop you getting ill. Here, I talk about how looking after your mental health, eating a healthy diet, and keeping physically active can help you stay well.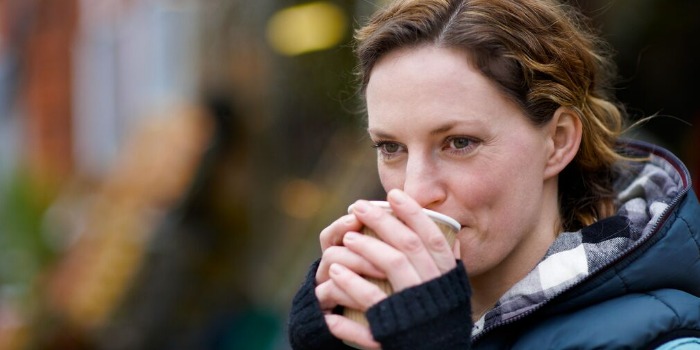 Does stress affect my immune system?
There's a link between your mental health and your immune system. Feeling stressed activates your body's stress response, starting changes in your body designed to support you with what's called 'fight, flight or freeze'. When this happens, you might feel a whole range of sensations as you prepare to deal with the threat. Sensations include:
a racing heart
tense muscles
feeling very alert
Often, stress is temporary or short-lived. But ongoing stress response can affect your immune system. For example, it can increase inflammation in your body. This can disrupt how well your immune system works. As a result, this can make you more likely to get ill.
If you're aware that stress can impact your immune system, you can try to reduce your stress levels. Some of the ways to lower stress include:
regular exercise (this releases endorphins – the feel-good hormones)
looking after your diet and sleep
limiting alcohol and caffeine
talking through your worries with people you trust, or writing them down
chatting to friends and the people that make you feel good
finding ways to relax, such as mindfulness, meditation, or breathing exercises
doing activities that you enjoy
What foods are good for the immune system?
Lots of nutrients help with building and maintaining your immune system. You can't get them all from a single food – you need a varied diet to stay healthy. Vitamins and minerals help in various ways.
For example, they help the 'defender' cells of your immune system to fight infection. Fruit and vegetables are also vital for your immune system. So, getting your five-a-day is a great place to start, along with keeping hydrated with plenty of fluids.
Below are sources of vitamins and minerals that help keep your immune system healthy.
Vitamin A. You can find this in liver, milk, and cheese. Vitamin A can also be found in dark green leafy vegetables (spinach and kale) and orange-coloured fruits and vegetables (carrots, sweet potato, butternut squash, mango, and apricots).
Vitamin C is found in many types of fruit and vegetables, including peppers, kiwis, oranges, tomatoes, blackcurrants, strawberries, and broccoli.
Zinc is found in meat, poultry, eggs, cheese, crabs and some other shellfish, root veg, nuts and seeds, and wholegrain cereals and breads.
Selenium is found in nuts and seeds (Brazil nuts, cashews and sunflower seeds), grains, vegetables, eggs, poultry, fish, and shellfish.
Vitamin D is made in our body from sunlight. It is also found in oily fish, eggs, fortified breakfast cereals, spreads, and dairy products. We're advised to think about taking a supplement of 10 micrograms a day in the autumn and winter months when there's less sun. Your pharmacist can advise on taking vitamin D supplements.
Foods containing probiotics, such as some yoghurts, may also support your immunity. These contain 'good' bacteria that compete with harmful bacteria for space in your gut. Probiotics are generally safe but if you have a health condition, speak to a GP before taking them.
How can exercise help my immune system?
Exercise helps with your circulation, which moves the cells of your immune system around your body. This means they can do their job where they need to, and do it efficiently.
Research has also suggested that moderate, regular exercise is linked to:
a reduced risk of illness
improving how your immune system regulates itself
a reduction in inflammation
improving your body's ability to defend itself
This all helps your immune system function as it should.
A few simple healthy changes can help your immune system so that you don't get ill.
If you don't exercise much, why not try a home workout or daily walk or jog? Could your diet do with some more vitamins? Try to include foods containing key vitamins and minerals in your meals.
And remember to look after your mental wellbeing. Take some time to practise relaxation and reducing stress as much as you can.
---
Do you know how healthy you truly are? Bupa health assessments give you a clear overview of your health and a view of any future health risks. You'll receive a personal lifestyle action plan with health goals to reach for a happier, healthier you.
Morey JN, Boggero IA, Scott AB, et al. Current Directions in Stress and Human Immune Function. Curr Opin Psychol. 2015 Oct 1;5:13-17. doi: 10.1016/j.copsyc.2015.03.007
Anxiety and panic attacks. Mind. mind.org.uk, published February 2021
How to manage and reduce stress. Mental Health Foundation. mentalhealth.org.uk, accessed October 2023
Physical activity and your mental health. Mind. mind.org.uk, published March 2019
Stress. Mind. mind.org.uk, published March 2022
Nutrition and immunity – be careful of myths and false promises. British Nutrition Foundation. nutrition.org.uk. Reviewed March 2020
Avery JC, Hoffmann PR. Selenium, Selenoproteins, and Immunity. Nutrients. 2018 Sep 1;10(9):1203. doi: 10.3390/nu10091203
Vitamin D. British Dietetic Association. bda.uk.com, published August 2019
PHE publishes new advice on vitamin D. Public Health England. gov.uk, published July 2016
Vitamin D and clinically extremely vulnerable (CEV) guidance. Department of Health and Social Care. gov.uk, updated February 2021
Probiotics and gut health: Food Fact Sheet. Association of UK Dieticians. bda.uk.com, published July 2022
Nieman DC, Wentz LM. The compelling link between physical activity and the body's defense system. J Sport Health Sci. 2019;8(3):201-217. doi:10.1016/j.jshs.2018.09.009
How to boost your immune system. Harvard Health Publishing. health.harvard.edu, published February 2021
da Silveira MP, da Silva Fagundes KK, Bizuti MR et al. Physical exercise as a tool to help the immune system against COVID-19: an integrative review of the current literature. Clin Exp Med. 2021 Feb;21(1):15-28. doi: 10.1007/s10238-020-00650-3
About our health information
At Bupa we produce a wealth of free health information for you and your family. This is because we believe that trustworthy information is essential in helping you make better decisions about your health and wellbeing.
Our information has been awarded the PIF TICK for trustworthy health information. It also follows the principles of the The Information Standard.
More discover articles...
Did you find our advice helpful?
We'd love to hear what you think. Our short survey takes just a few minutes to complete and helps us to keep improving our healthy lifestyle articles.
Legal disclaimer
This information was published by Bupa's Health Content Team and is based on reputable sources of medical evidence. It has been reviewed by appropriate medical or clinical professionals and deemed accurate on the date of review. Photos are only for illustrative purposes and do not reflect every presentation of a condition.
Any information about a treatment or procedure is generic, and does not necessarily describe that treatment or procedure as delivered by Bupa or its associated providers.
The information contained on this page and in any third party websites referred to on this page is not intended nor implied to be a substitute for professional medical advice nor is it intended to be for medical diagnosis or treatment. Third party websites are not owned or controlled by Bupa and any individual may be able to access and post messages on them. Bupa is not responsible for the content or availability of these third party websites. We do not accept advertising on this page.