You may have heard some researchers claim that drinking some alcohol is good for our hearts. But is that true? Here I'll talk about the effects of alcohol on the heart, the recommended alcohol limits and ways to reduce how much you drink.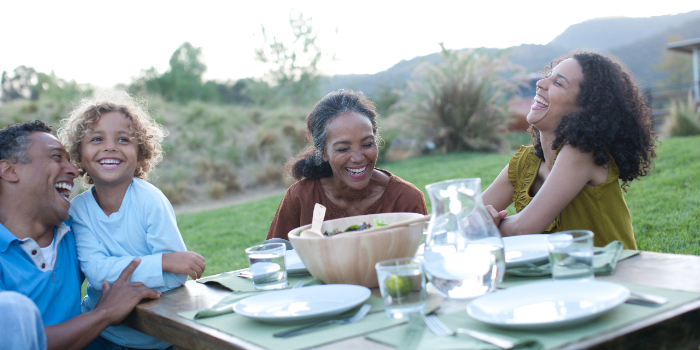 What happens to my heart when I drink?
Drinking alcohol can have an effect on your heart straight away. This is because alcohol acts as a depressant. This means it affects important functions controlled by your brain, such as the way you speak and move. Because of this, drinking a lot of alcohol can slow down your heart rate.
Can alcohol cause heart problems?
If you regularly drink alcohol, you may not notice the effects of alcohol as much. But drinking more alcohol than is recommended can increase your risk of heart disease. There are lots of different ways that alcohol can cause heart problems.
High blood pressure
There's a strong link between regularly drinking too much alcohol and having high blood pressure (also known as hypertension). Having consistently high blood pressure can lead to heart disease, which increases your risk of having a heart attack or stroke.
Increased risk of heart failure
Heavy drinking also weakens the heart muscle, which means your heart can't pump blood around the body as well as it used to. Over time, this can lead to heart failure, which can be fatal.
Making existing heart conditions worse
If you already have a heart condition such as an abnormal heart rhythm, drinking alcohol can increase your risk of serious heart problems. Cutting down on the amount you drink or stopping drinking can reduce this risk.
Slowing down your heart rate
Alcohol can seriously affect your heart health during heavy drinking sessions (sometimes known as binge drinking). It can slow your heart rate and breathing down to a dangerous level. It can also cause your heart to beat irregularly, making you feel breathless. This increases your risk of a heart attack.
Are there benefits to heart health from drinking alcohol?
You might have heard that drinking a small amount of alcohol is good for your heart. But, the evidence behind this claim is not very strong.
It's not recommended that anybody starts drinking to protect their heart health. Plus, the small potential benefits to heart health are outweighed by bigger health risks such as cancer and liver disease.
How much alcohol is too much?
If you stop drinking alcohol or reduce the amount you drink, you'll quickly improve your heart health and blood pressure.
In the UK, it's recommended that all adults drink no more than 14 units of alcohol a week.
14 units is equivalent to either:
6 pints of 4% beer
6 medium (175ml) glasses of 13% wine
It's also recommended that you spread your alcohol intake over three or more days each week. If you're trying to reduce the amount you drink, aim for several alcohol-free days.
How can I reduce how much I drink?
Here are some simple changes you could introduce to cut back on how much alcohol you are drinking:
Use a measuring cup when pouring alcoholic drinks and keep track of your intake.
Remove temptation by not keeping lots of alcohol at home.
Use smaller wine glasses.
Alternate an alcoholic drink with a non-alcoholic or low alcohol drink.
Choose weaker drinks, or dilute your alcoholic drink with a soft drink such as soda water or sugar-free lemonade.
Where can I go to for support to reduce my drinking?
If you think that you're drinking more than you should, speak to your GP. They'll be able to support you with cutting down on alcohol and can connect you with support services local to your area. The following resources may be helpful:
---
Do you know how healthy you truly are? Bupa health assessments give you a clear overview of your health and a view of any future health risks. You'll receive a personal lifestyle action plan with health goals to reach for a happier, healthier you.
Drinkaware. Alcohol and heart disease. www.drinkaware.co.uk, accessed 13 June 2021
British Heart Foundation. Effects of alcohol on your heart. www.bhf.org.uk, accessed 13 June 2021
Rehm R, Roerecke M. Cardiovascular effects of alcohol consumption. Trends In Cardiovascular Medicine. 2017;27: 534-538.
Criqui MH, Thomas IC. Alcohol consumption and cardiac disease. Where are we now? Journal of the American College of Cardiology. 2017;69(1): 25-27.
Global Burden of Disease Alcohol Collaborators. Alcohol use and burden for 195 countries and territories, 1990-2016: a systematic analysis for the Global Burden of Disease Study 2016. Lancet. 2016;392(10152): 1015-1035.
Ellison RC, Gronbaek M, Skovenborg. Using Medelian randomisation to evaluate the effects of alcohol consumption on the risk of coronary heart disease. Drugs and Alcohol Today. 2021;21(1): 84-95.
Drinkaware. UK Alcohol Guidelines. www.drinkaware.co.uk, accessed 13 June 2021
Drinkaware. How to cut down on alcohol at home? www.drinkaware.co.uk, accessed 13 June 2021
NICE. Alcohol – problem drinking. www.cks.nice.org.uk, last revised February 2018
About our health information
At Bupa we produce a wealth of free health information for you and your family. This is because we believe that trustworthy information is essential in helping you make better decisions about your health and wellbeing.
Our information has been awarded the PIF TICK for trustworthy health information. It also follows the principles of the The Information Standard.
Did you find our advice helpful?
We'd love to hear what you think. Our short survey takes just a few minutes to complete and helps us to keep improving our healthy lifestyle articles.
Legal disclaimer
This information was published by Bupa's Health Content Team and is based on reputable sources of medical evidence. It has been reviewed by appropriate medical or clinical professionals and deemed accurate on the date of review. Photos are only for illustrative purposes and do not reflect every presentation of a condition.
Any information about a treatment or procedure is generic, and does not necessarily describe that treatment or procedure as delivered by Bupa or its associated providers.
The information contained on this page and in any third party websites referred to on this page is not intended nor implied to be a substitute for professional medical advice nor is it intended to be for medical diagnosis or treatment. Third party websites are not owned or controlled by Bupa and any individual may be able to access and post messages on them. Bupa is not responsible for the content or availability of these third party websites. We do not accept advertising on this page.