Cervical screening tests (smear tests) that you can do yourself at home are currently being trialled in certain areas of the UK. If successful, there's hope that it'll be expanded to the rest of the UK. But who can get a test kit and how easy is it to do? Here I'll aim to answer some of the key questions around HPV self-tests.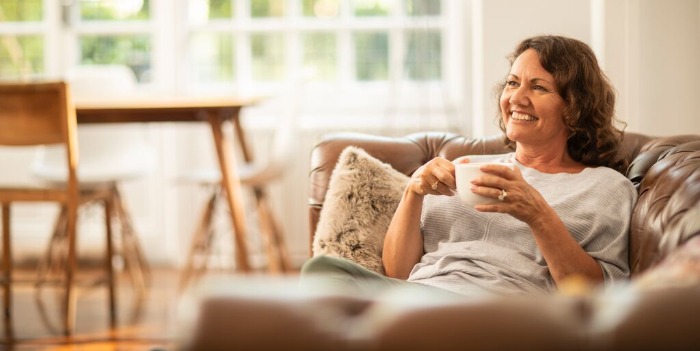 What is HPV home testing?
The HPV home tests (or self-samples) involve taking a sample from your vagina using a swab (a long cotton bud). You can do it whenever and wherever suits you, and detailed instructions are supplied with the kit. You then send the sample to a laboratory by Freepost, where it will be tested for human papillomavirus (HPV).
HPV is a common virus that most people get at some point in their lives. It doesn't usually cause any problems, in fact, most people's immune systems fight it off. But in some people, it can cause cell changes in your cervix (the neck of your womb). If left untreated, these can turn into cervical cancer over time.
What happens if you test positive for HPV?
If the sample shows that you're positive for HPV, your GP practice will contact you to book a follow-up standard cervical screening test. A nurse or GP will take a sample of cells from your cervix, which can be tested to check for cell changes. If there are abnormal cells, these can then be treated.
What happens if you test negative for HPV?
Most people have a negative result, which means your risk of cervical cancer is extremely low. You'll then be invited for your next test in another three to five years.
Who can have a home test?
At the moment, self-testing is just being offered as part of a trial in certain areas. This is a necessary step to check how well the new test works before it can be introduced more widely.
The areas involved in the study are parts of North and East London. These areas were selected as they have the lowest rate of cervical screening in England. A similar trial is also running in Dumfries and Galloway in Scotland. The test is being offered to women and people with a cervix in these areas, who are overdue their cervical screening test.
What are the benefits of HPV self-sampling?
It's hoped that being able to take a sample yourself, in the comfort of your own home, will encourage more people to have cervical screening. If you find attending a cervical screening appointment difficult for any reason, this should make things much easier for you. You won't need to book an appointment or be examined unless the result of your self-sample is positive. Most women find self-testing comfortable, pain free and easy to do.
What if I would prefer for a health professional to do the test?
It's your choice whether to do the self-sample. If you're offered a self-test kit but would prefer to have screening done at your GP surgery, you can still do that. If you're worried about doing the test yourself, it might help to know that research shows 99 per cent of people are able to do it accurately. And if you do have any problems, you'll be sent another kit.
What should I do if I'm worried about cervical cancer?
Both the HPV self-test and standard cervical screening tests are designed to screen people who don't have symptoms. If you have any symptoms you're worried about – such as abnormal bleeding – you should always seek advice from your GP.
---
Are you interested in learning more about your health? Discover more about our range of health assessments.
YouScreen. Cervical screening made easier. The small C. North Central London Cancer Alliance. www.smallc.org.uk, accessed 10 June 2021
'Significant breakthrough' towards cervical screening self-sampling. Public Health England. phescreening.blog.gov.uk, published 21 December 2020
What is HPV self-sampling? Jo's Cervical Cancer Trust. www.jostrust.org.uk, published 13 January 2021
Cervical screening: programme overview. Public Health England. www.gov.uk, last updated 17 March 2021
Behind the headlines: HPV self-sampling. Jo's Cervical Cancer Trust. www.jostrust.org.uk, published 24 February 2021
About our health information
At Bupa we produce a wealth of free health information for you and your family. This is because we believe that trustworthy information is essential in helping you make better decisions about your health and wellbeing.
Our information has been awarded the PIF TICK for trustworthy health information. It also follows the principles of the The Information Standard.
More discover articles...
Did you find our advice helpful?
We'd love to hear what you think. Our short survey takes just a few minutes to complete and helps us to keep improving our healthy lifestyle articles.
Legal disclaimer
This information was published by Bupa's Health Content Team and is based on reputable sources of medical evidence. It has been reviewed by appropriate medical or clinical professionals and deemed accurate on the date of review. Photos are only for illustrative purposes and do not reflect every presentation of a condition.
Any information about a treatment or procedure is generic, and does not necessarily describe that treatment or procedure as delivered by Bupa or its associated providers.
The information contained on this page and in any third party websites referred to on this page is not intended nor implied to be a substitute for professional medical advice nor is it intended to be for medical diagnosis or treatment. Third party websites are not owned or controlled by Bupa and any individual may be able to access and post messages on them. Bupa is not responsible for the content or availability of these third party websites. We do not accept advertising on this page.