For fast access to treatment
We want to make sure you can get the help you need as quickly as possible. That's why we can give you fast access to treatment with our health insurance.
If you're worried it's cancer, you can speak to us directly without seeing your GP first. Depending on your health insurance cover and the nature of your symptoms, we could even refer you to a consultant there and then†. So you could soon be back to doing the things you love, with those you love.
Find out more about direct access to treatment with Bupa
Get a quote between 1 August 2018 and 31 October 2018 and you'll also benefit from 2 months' free. Available to new customers and applied in months 11 and 12 of the first year of your cover. *Terms and conditions apply .
What is health insurance?
Health insurance is an insurance policy that covers the costs of private healthcare, from diagnosis to treatment. You will pay a monthly subscription that covers all or some of the cost of treatment for conditions that develop after your health insurance policy has begun.
You may take out private health insurance because it gives you quick access to medical treatment. The level of cover you get will depend on the policy you take out. We have two different levels of private health insurance cover: Treatment and Care, and Comprehensive.
About our medical cover
Our health insurance puts you in control with the choice of two products that you can adapt to suit your needs.
Comprehensive
Rated 5 Star by Defaqto, this is our highest level of health insurance cover that opens the door to private diagnosis, treatment and aftercare for all your eligible medical needs.
Treatment and care
This cover option is for people who are happy to be diagnosed by the NHS but would like to receive treatment privately.
Our health insurance benefits
Your hospital network
Search our comprehensive directory of Bupa recognised hospitals to see what's closest to you.
Learn more
Medical history
If you decide to take out health insurance with us, we'll need to know about any pre-existing conditions you may have. This won't affect the price of your quote, however we won't cover any pre-existing conditions. You don't need to provide your medical history before buying cover, we'll send you a form to complete in your welcome pack.
Policy summary
Understand how our health insurance works and what you could be covered for.

Policy summary (PDF, 154KB)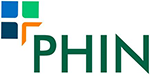 You can find independent information about the quality and cost of private treatment available from doctors and hospitals from the Private Healthcare Information Network:
www.phin.org.uk
Most frequently asked questions
Here's a selection of questions and answers that we've already helped our customers with.
Expand all
What's next?
Get a quote
Our health insurance allows you to adapt aspects of your policy to help suit your needs and your budget.
Contact us
For more information or to get a quote over the phone, please call us.
2 months free T&Cs
1. In addition to the terms set out herein, the terms and conditions set out in Bupa's standard Bupa By You policy terms and conditions, and any terms on your membership certificate, will apply in full.
2. This offer is available to UK residents aged 18 and over who purchase a new consumer Bupa By You health insurance policy either:
a. directly through Bupa
b. directly through Bupa as part of the following affinity schemes: The Institute ofCharteredAccountantsin England and Wales (ICAEW), Blue Light Card (BLC), Association of Chartered Certified Accountants (ACCA),Leonardo MW Ltd or The National Farmer's Union (NFU)
c. from Bupa through an intermediary
3. The offer is not available on any other Bupa products or services.The offer is not available to customers switching from a Bupa company health insurance policy or existing members transferring from a different health insurance policy, unless the consumer is re-underwritten onto a new Bupa By You policy.
4. This offer is available for new Bupa By You health insurance policies for which a quote is provided between 1st August 2018 and 31st October 2018 on a full underwriting or moratorium basis. Quotes are valid and able to be accepted for 14 days and the policy start date must be within 30 days of the original quote date.
5. Under this offer, the two free months of cover will be applied to months eleven and twelve of the first year of the customer's new Bupa By You policy. Please note this offer will not apply in any subsequent years.
6. Customers will receive two free months of cover by either:
1.if paying monthly, not having to pay any monthly subscriptions in month 11 and 12 of the policy; or
2.if paying for the first year of subscriptions upfront, only being charged the equivalent cost of 10 months subscriptions for 12 months of cover.
7. Family members on the same policy are eligible for this offer provided that they are added to the new Bupa By You policy prior to or on the date of the start date of the policy. Family members who are added to the policy after the start date are not eligible for this offer.
8. Bupa reserves the right to decline to offer a health insurance policy in its absolute discretion, and Bupa's decision regarding any aspect of this promotion is final.
9. This offer is not available in conjunction with any other promotion or offer except the family and couples savings, and discounts associated with the following affinity schemes : The Institute of Chartered Accountants in England and Wales (ICEAW), Blue Light Card (BLC), Association of Chartered Certified Accountants (ACCA),Leonardo MW Ltd or The National Farmer's Union (NFU)
10. Bupa reserves the right to cancel, suspend, amend or withdraw the promotion at any time.
11. The offer has no cash value or alternative and the discount is non-exchangeable and non-transferable.
12. Bupa will use your personal information in accordance with its privacy notice which can be found at bupa.co.uk/privacy.
13. This promotion and these terms and conditions are governed by English law and applicants submit to the jurisdiction of the English courts.
†Direct access telephone services are available as long as the symptoms are covered under the policy. Direct access services may not be available for some underwriting methods, and you may need to provide evidence through a medical report that conditions are not pre-existing.
Bupa Anytime Helpline is not regulated by the Financial Conduct Authority.
Bupa health insurance is provided by Bupa Insurance Limited. Registered in England and Wales No. 3956433. Bupa Insurance Limited is authorised by the Prudential Regulation Authority and regulated by the Financial Conduct Authority and the Prudential Regulation Authority. Arranged and administered by Bupa Insurance Services Limited, which is authorised and regulated by the Financial Conduct Authority. Registered in England and Wales No. 3829851. Registered office: 1 Angel Court, London, EC2R 7HJ.