How is dental health and general health connected?
You don't have to look far to see just how deeply interconnected our oral health and general health can be. Take gum disease, for example. It's the most common inflammatory condition in the world, and one our dentists and oral hygienists offer advice and treatment for on a daily basis.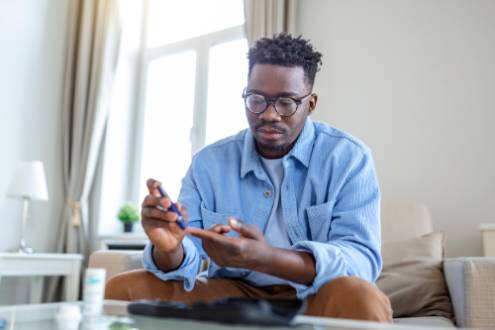 Did you know that there's a noticeable link between gum disease, heart disease, diabetes and several kinds of respiratory issues? It's a truly fascinating example of how our oral health can signpost what's going on elsewhere in your body.
Patients living with diabetes are prone to gum disease – the two often go hand in hand. Oral health professionals and scientists researching diabetes have long since recognised a synergy between the two. When diabetes is treated, the symptoms of gum disease are often less prevalent.
Usually, our body's natural defences and proactive oral health care, such as brushing and flossing every day, are enough to keep bacteria in check. However, when proper oral hygiene isn't maintained, bacteria can easily reach levels that cause issues including gum disease and tooth decay. When gums are inflamed as a result of such problems, harmful bacteria can enter the bloodstream and affect our respiratory health, organ functions and all other aspects of our wellbeing.
Health conditions linked to oral health
Your oral and dental health can contribute to a wide array of health concerns and conditions, including:
Cardiovascular disease. The connection between cardiovascular disease and oral health is yet to be fully understood by medical professionals. However, heart disease, stroke and clogged arteries may be linked to infections and inflammation caused by oral bacteria.
Pneumonia. Your mouth is the entry point to your lungs, and certain bacteria can find its way from your teeth and gums into your respiratory system, causing pneumonia and other complications.
Issues resulting from pregnancy and birth. Inflamed gums and dental sensitivity are common issues during pregnancy.
Endocarditis. The endocardium – or inner lining of your heart valves and chambers – can become infected when harmful bacteria retained in your mouth is spread through your bloodstream.
Oral health warning signs
Your dentist or dental hygienist will be able to spot various early warning signs of infection, disease or other health complications when taking a look at your teeth and gums. From gum disease and tooth decay to more serious issues like mouth cancer, it's yet another reason to ensure you're attending regular check-ups and staying on top of your oral health.
The kinds of symptoms your dentist is most likely to pick up on include:
Inflammation of the gums.
Discolouration. Pale-coloured gums can indicate anaemia, whereas darker gums or black areas can suggest an array of serious health conditions.
White patches or sores that are slow to heal, which may be symptoms of oral cancer.
Dehydration. Saliva production is essential to good oral health, as saliva neutralises harmful acids in the mouth, provides comfort for chewing and swallowing, and protects your tooth enamel while tackling tooth decay.
Tooth loss. Arthritis and other rheumatic diseases have been connected with tooth loss and gum disease
Book your dental appointment at a practice near you.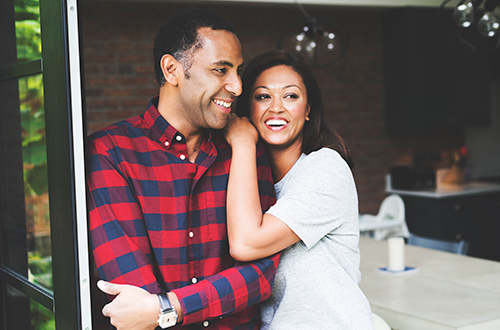 A holistic approach to health with Bupa Smile Plan
Wellbeing isn't just about your physical health and oral health – there's a far bigger picture to consider. Your mental health is deeply connected to your overall wellbeing, and we're committed to removing the stress and anxiety so many people feel when it comes to visiting their dentist.
On the one hand, this means ensuring our dental professionals are trained and fully competent when it comes to treating anxious patients, putting them at ease with expertise, knowledge and a kind, considerate approach. On the other, it means keeping your financial wellbeing in mind by making paying for your regular dental care as easy and manageable as possible.
We want to clear every obstacle in your path to a healthier and happier smile, because we know that great dental health is a key aspect of excellent overall health.
Bupa Smile Plan: your roadmap to wellbeing and great oral health
As we've seen, there are many reasons for attending regular check-ups at your dentist and staying on top of your oral health. Not only is it a great way to ensure your teeth and gums stay in tip-top condition, your dentist will also be able to provide advice or treatment regarding any early warning signs your mouth is showing.
Bupa Smile Plan is a straightforward subscription designed to make your life easier. It allows you to benefit from routine private dental care with your Bupa Dental practice, and includes check-ups, hygiene appointments and monitoring X-rays, with the costs spread equally across 12 monthly payments.
Not only does this make paying for your dental care easier and more manageable, it's also a fantastic way to bring regular dental care and dental hygiene appointments into your monthly self-care schedule. You'll even get 10% off selected private dental treatments, so your smile will be in the safest possible hands for less.
Bupa Dental Care is a trading name of Oasis Dental Care Limited. Registered in England and Wales No: 00478127. Registered office: Bupa Dental Care, Vantage Office Park, Old Gloucester Road, Hambrook, Bristol, United Kingdom BS16 1GW.
Oasis Dental Care Limited has a number of trading names including Bupa Dental Care. For a list of all our different trading names please follow this link.