What we do
We see it as our job to make sure every experience of being in a Bupa Care Home is special – for our residents, their relatives and our staff. So when you work for Bupa Care Homes, you can expect to fulfil your true potential by making a real difference to the lives of our residents.
And that's why...
We go the extra mile to support residents and their families
We give care that's as individual as each of our residents
We help our residents create a home from home, by focusing on the little things that matter to them and as an employer
We support our staff so they can be proud to work here
We expect our staff to live our values by...
Listening to the needs of our residents and their families
Treating every resident with dignity and respect
Learning what's unique about each resident and tailoring personalised care for them
Helping our residents to enjoy the freedom to live longer, healthier, happier lives – their way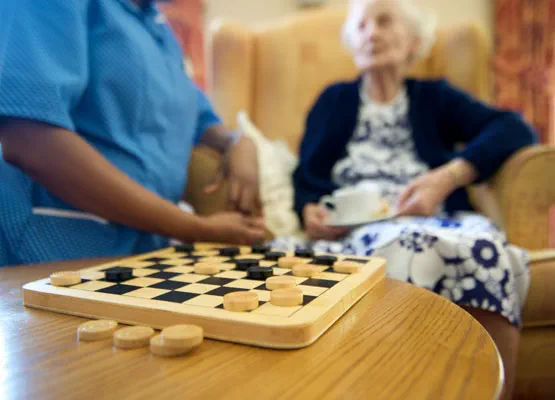 We are always developing and growing
We have an ongoing programme to build new care homes and upgrade our existing homes to better meet the needs of our residents.
In 2013 we completed two new builds: Waverley Grange in Farnham and Dean Wood in Brighton. There are further builds underway in Cardiff and Tunbridge.
Keep checking our news feed for further updates on new builds and recruitment events across the UK.
Why work for us
We offer the security of being part of a large, global company. Bupa has more than 70,000 employees around the world as of 2013 and there are almost 300 Bupa care homes across the UK.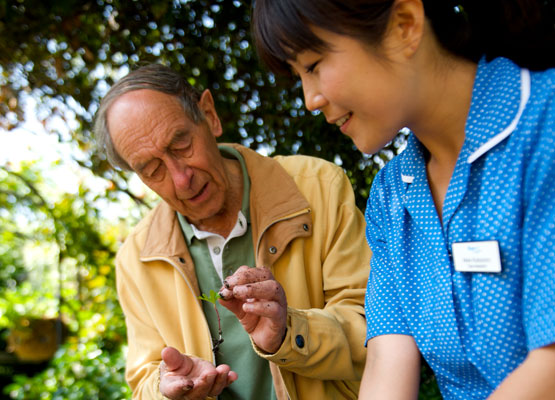 With no shareholders we can focus on caring for our customers
At Bupa, we have no shareholders. Our priority is looking after our customers... through our care homes, health insurance, health centres and dental centres.
We're 100% focused on caring
We're care specialists. We run our business and our homes in a way that focuses on the needs of our residents – putting their best interests first.
We strive to make our homes the very best environments for caring for our residents and also for our employees to work in.
What's next?
Create a candidate profile
Search and apply for vacant roles with Bupa Care Services.