Expert reviewer, Dr Sammad Hashmi, Consultant Psychiatrist
Next review due September 2023
Autism spectrum disorder (ASD) is a condition that affects how someone develops in terms of their behaviour and how they communicate with others.
Doctors use the term ASD to include both autism and Asperger's syndrome because both conditions are now seen as parts of one spectrum. But you'll often still hear the older terms used. On this page, we've used ASD throughout. ASD can be diagnosed at any age, but it's most often noticed during childhood.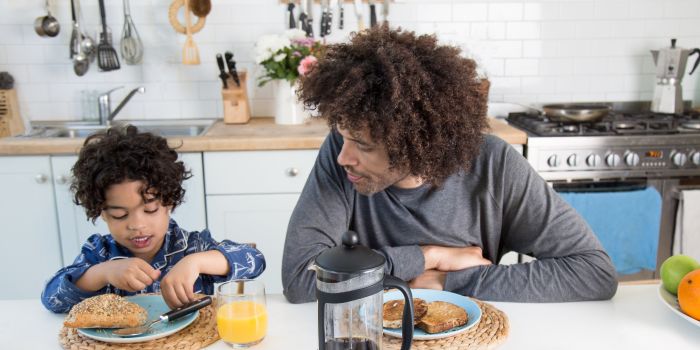 About autism spectrum disorder
Around one in every 100 children has autism spectrum disorder (ASD). ASD often runs in families and boys are four times more likely to be diagnosed with ASD than girls. This is thought to be partly because girls with ASD may have different behaviours from boys, which can make the signs less obvious.
If your child has ASD, they may see and respond to the world in ways different from those around them. Your child may:
have difficulties with social situations
find it hard to understand and relate to other people
find change difficult to manage, and prefer daily routines and sometimes strict rules
have intense interests in certain things which they like to focus on
ASD is a spectrum, which means children are affected in different ways and to different degrees. Some may have subtle problems with understanding, while others may need more support and care.
Many people with ASD also have other health conditions and difficulties. These include:
epilepsy – around two or three out of every 10 people with ASD will have this
mental health conditions – around seven out of 10 people with ASD will have a condition such as attention deficit hyperactivity disorder (ADHD) or anxiety
learning difficulties
difficulties sleeping
problems with digestion and eating – for information about how to manage, see our FAQ: Would a special diet help my child with ASD? below.
Causes of autistic spectrum disorder
No one knows exactly what causes autism spectrum disorder (ASD). It's likely to be a mix of factors rather than one single thing.
ASD runs in families – if a child has ASD, there's about a one in 10 chance their brother or sister will have it too. Other factors that may play a part include:
their parents being over 35 when they were conceived
being born early and underweight
getting certain infections as a developing baby or soon after birth
the health of their mother while pregnant, for example, diabetes, high blood pressure or a vitamin D deficiency may increase the risk of ASD
Lots of research has proven that there is no link between ASD and the MMR (measles, mumps and rubella) vaccine.
Features of autism spectrum disorder
While the features or symptoms of autism spectrum disorder (ASD) can vary enormously, there are some common ones that everyone shares, which are listed below. The way ASD affects your child can change as they get older or as they have to adapt to the world around them. The common features of ASD can make home, school and work difficult, and make taking part in family life, relationships and friendships challenging.
Social communication
Children with ASD can have problems communicating with others in both how they speak and how they use eye contact and body language. For example, your child may:
not interact with you and play games like peek-a-boo (particularly in their first year)
not make eye contact with you
not have the same facial expressions for different emotions as other children
be slow to talk, not talk at all or have unusually 'adult' language at an early age
be very quiet or talk 'at' other people about the things that they find interesting rather than have a two-way conversation
Social skills and understanding others
Children with ASD often find it hard to recognise or understand what other people are feeling and may have trouble expressing their own feelings. This can make friendships hard, and make it difficult to fit in socially. For example, your child may:
not share well with other children, take turns or get involved in imaginative play
feel overwhelmed in social situation
have little awareness of personal space – they might not like it when someone comes into their personal space or may make others feel uncomfortable by getting too close
prefer to spend time on their own
Behaviour, interests and activities
Children with ASD are likely to have some rigid and repetitive behaviour such as flapping their hands or rocking their body while standing. Your child may have difficulty managing change, and have strict routines for certain things that must be done a certain way. This can help them feel less anxious.
Your child may develop a special and overwhelming interest in something – this can be anything from trains to rocks, to dinosaurs. Your child may collect lots of the same thing, number them or list them, and this interest can last a lifetime.
Children with ASD can also develop inflexible thinking, which means they may find it hard to be creative and imaginative. Unstructured times and situations can be particularly difficult. Your child may take what other people do and say literally, which makes sarcasm and jokes hard to understand.
Diagnosis of autism spectrum disorder
Autism spectrum disorder (ASD) can be diagnosed at any age. But parents often notice unusual behaviour before their children are 18 months old. Or their nursery or a teacher at school may notice some behaviours. One potential sign is if a child develops language or social skills, and then seems to lose them or goes backwards in their development. ASD is diagnosed after an assessment by a specialist team, which could include doctors, psychologists and other health professionals. If you think your child might be showing signs of ASD, see your GP or health visitor. Keep a diary for a few days to gather information about any behaviour you're concerned about.
After a GP or health visitor referral, you may have to wait up to three months for the assessment. In the meantime, you can ask your health visitor or school to arrange other support that may be helpful. As part of the assessment or test, the ASD team may:
talk to you about any family history of ASD and your (or your child's) behaviour and development
do a physical examination
test for other health conditions
look at reports from your child's school or nursery or visit to watch your child at the nursery or at home
You might be told the result of the assessment straightaway and you'll also get a written report. If the assessment finds a condition that overlaps with ASD, such as attention deficit hyperactivity disorder (ADHD), that may also be in the report.
Many parents find an ASD diagnosis a relief as it helps explain some of the difficulties their child has been having. And it helps them to get support at home and school.
Treatment of autistic spectrum disorder
While there isn't a cure for autism spectrum disorder (ASD), there are ways to manage the symptoms and behaviours it leads to. What works best for you or your child will depend on how they're affected by ASD and the impact it has on day-to-day life.
You'll usually be supported by a team of specialists in your local area. This support will usually involve the whole family, including any brothers and sisters. If you're a partner of someone with ASD or if you're caring for an adult with it, you should be offered support too.
If your child has ASD, you may be offered the following:
A course or programme for parents that helps you to understand ASD, manage your child's behaviour and give them the right support. There's also a range of therapies to help children develop positive behaviour or adapt their behaviour.
Play activities, which may help your child with their communication and social skills.
Support to make physical changes to your home and school to make it more manageable for your child, such as changes to lighting or reducing the amount of noise.
Help to develop ways to prevent or manage challenging behaviour, including having structure and routines and managing times of change.
Treatments to manage other health problems and to help with any difficulties with sleeping and eating.
Extra help and support at school. For more information, see our FAQ: How will my child manage at school or college? below.
Therapies for specific problems such as speech and language therapy, physiotherapy to improve movement and coordination, and occupational therapy to develop daily living skills.
A cognitive behaviour therapy (CBT) programme if your child also has anxiety.
As your child matures and becomes an adult, they may be offered:
a course to help with social skills – either alone or in a group with other people with ASD
training programmes to help with life skills – these might be based around leisure activities
help to manage anger if this is an issue – this might include relaxation activities and developing problem-solving or coping skills
help to get a job
Talk to your ASD team for more information about the different approaches to managing ASD. You can also find out more from The National Autistic Society . For contact details, see our section: Other helpful websites below.
Medicines
Medicines can sometimes help to ease the more severe symptoms of ASD. For example, if your child has specific challenging behaviour or severe sleep problems, their specialist may prescribe medicines. Medicines are usually only considered if other approaches haven't worked. Ask your doctor for more information.
Frequently asked questions
Did our information help you?
We'd love to hear what you think. Our short survey takes just a few minutes to complete and helps us to keep improving our health information.
About our health information
At Bupa we produce a wealth of free health information for you and your family. This is because we believe that trustworthy information is essential in helping you make better decisions about your health and wellbeing.
Our information has been awarded the PIF TICK for trustworthy health information. It also follows the principles of the The Information Standard.
Cognitive behavioural therapy (CBT)
Cognitive behavioural therapy (CBT) is a type of talking therapy. It helps you change how you think, feel and behave.
Autism spectrum disorder. BMJ Best Practice. bestpractice.bmj.com, last reviewed May 2020
ICD-11 (mortality and morbidity statistics). World Health Organization. who.int, published 18 June 2018
Werlinga DM, Geschwind DH. Sex differences in autism spectrum disorders. Curr Opin Neurol 2013; 26(2):146–53. doi:10.1097/WCO.0b013e32835ee548
Autism in adults. NICE Clinical Knowledge Summaries. cks.nice.org.uk, last revised June 2019
Autism. National Autistic Society. www.autism.org.uk, last reviewed 8 June 2016
Autism spectrum disorder in under 19s: recognition, referral and diagnosis. National Institute for Health and Care Excellence (NICE). www.nice.org.uk, last updated 20 December 2017
Autism spectrum disorder. Medscape. emedicine.medscape.com, updated 18 March 2020
Penzol MJ, Salazar de Pablo G, Llorente C, et al. Functional gastrointestinal disease in autism spectrum disorder: a retrospective descriptive study in a clinical sample. Front Psychiatry 2019; 10(179). doi:10.3389/fpsyt.2019.00179
Autism in children. NICE Clinical Knowledge Summaries. cks.nice.org.uk, last revised October 2018
Lee BK, Eyles DW, Magnusson C, et al. Developmental vitamin D and autism spectrum disorders: findings from the Stockholm youth cohort. Mol Psychiatry 2019. doi:10.1038/s41380-019-0578-y
Vitamin D: supplement use in specific population groups. National Institute for Health and Care Excellence (NICE). www.nice.org.uk, last updated 30 August 2017
Schmidt RJ, Iosif A-M, Angel EG, et al. Association of maternal prenatal vitamin use with risk for autism spectrum disorder recurrence in young siblings. JAMA Psychiatry 2019; 76(4):391–8. doi:10.1001/jamapsychiatry.2018.3901
Mazahery H, Camargo CA, Conlon C, et al. Vitamin D and autism spectrum disorder: a literature review. Nutrients 2016; 8(4):236. doi:10.3390/nu8040236
Autism spectrum disorder in adults: diagnosis and management. National Institute for Health and Care Excellence (NICE). www.nice.org.uk, last updated 18 August 2016
Assessment, diagnosis and interventions for autism spectrum disorders. Scottish Intercollegiate Guidelines Network (SIGN). www.sign.ac.uk, published June 2016
Autism. National Institute for Health and Care Excellence (NICE). www.nice.org.uk, published 21 January 2014
Diagnosis for children. National Autistic Society. www.autism.org.uk, last reviewed 8 September 2016
Environment and surroundings. National Autistic Society. www.autism.org.uk, last reviewed 19 March 2018
Extra help at school in England. National Autistic Society. www.autism.org.uk, last reviewed 14 December 2016
Standard healthcare and autism. Research Autism. www.researchautism.net, updated 24 June 2019
Benefits. National Autistic Society. www.autism.org.uk, last reviewed 7 July 2017
Shopping. National Autistic Society. www.autism.org.uk, last reviewed July 2019
Preparing for change. National Autistic Society. www.autism.org.uk, last reviewed August 2017
Autistic pupils and transition. National Autistic Society. www.autism.org.uk, last reviewed 5 June 2017
SEND code of practice: 0 to 25 years. GOV.UK. www.gov.uk, last updated 30 April 2020
Ikuta N, Iwanaga R, Tokunaga A, et al. Effectiveness of earmuffs and noise-cancelling headphones for coping with hyper-reactivity to auditory stimuli in children with autism spectrum disorder: a preliminary study. Hong Kong J Occup Ther 2016; 28(1):24–32. doi:10.1016/j.hkjot.2016.09.001
School exclusions service (England). National Autistic Society. www.autism.org.uk, accessed 6 July 2020
Transition support service. National Autistic Society. www.autism.org.uk, accessed 6 July 2020
Healthy eating for children: food fact sheet. British Dietetic Association. www.bda.uk.com, published November 2017

Reviewed by Rachael Mayfield-Blake, Freelance Health Editor, September 2020
Expert reviewer, Dr Sammad Hashmi, Consultant Psychiatrist
Next review due September 2023
Legal disclaimer
This information was published by Bupa's Health Content Team and is based on reputable sources of medical evidence. It has been reviewed by appropriate medical or clinical professionals and deemed accurate on the date of review. Photos are only for illustrative purposes and do not reflect every presentation of a condition.
Any information about a treatment or procedure is generic, and does not necessarily describe that treatment or procedure as delivered by Bupa or its associated providers.
The information contained on this page and in any third party websites referred to on this page is not intended nor implied to be a substitute for professional medical advice nor is it intended to be for medical diagnosis or treatment. Third party websites are not owned or controlled by Bupa and any individual may be able to access and post messages on them. Bupa is not responsible for the content or availability of these third party websites. We do not accept advertising on this page.
For more details on how we produce our content and its sources, visit the About our health information section.
^We may record or monitor our calls