Revealed: the health trends
we recommend to follow in
2022
2021 has been a year where our mental and physical health has been truly challenged. As
we move into 2022, it's more important than ever to make our health and wellness a
priority.
Based on what we've all been searching for on Google, Dr Petra Simic, our Clinical Director for Bupa Health Clinics, has revealed exactly what health trends will be popular next year.
Eat a flexitarian diet
Since the start of 2017, there s been a 510% increase on searches for 'flexitarian diet' on Google. But what exactly is a flexitarian diet?
Flexitarianism – or 'casual vegetarianism' – is a diet where you mostly eat fruit, vegetables and protein from plants instead of animals, but sometimes incorporates meat and animal products (such as cheese, milk and eggs).
Following a flexitarian diet doesn't mean you're vegetarian or vegan; it just means that most of your food choices come from plant sources. If you're keen to try this new trend, make sure you fill your plate with vegetables at lunch and dinner, and focus less on meat as the main centrepiece of a meal.
There's plenty of meat-free alternatives for you to try, such as tofu,
jackfruit and seitan; and the good news is, it's possible to get everything
your body needs from a balanced, well-planned, vegetarian or vegan diet.
Practise meditation
Mental health has been at the forefront of our minds throughout this year. Practising self-care can help to improve your wellbeing in lots of ways.
Since March 2020, searches on Google for 'meditation' have remained consistently high, peaking at 90,000 a month. As we're still navigating our way through the pandemic, we expect this trend to continue well into 2021. Mindful activities – like meditation – can help to calm a racing mind and reduce any worries you're having. Meditation can also boost your creativity, your mood and your connection with your inner self. And the good news is that you don't need any equipment to practise it; all that's required is a quiet space and a few minutes every day.
Why not begin your day with a quick ten-minute meditation session? It can leave you feeling relaxed and ready to tackle any challenges you may face.
Keep a gratitude diary
This year, there's been continued web-based interest in 'gratitude' and 'gratitude journals'; peaking in April 2020 to a massive 33,100 Google searches. To give this some context, these terms usually see average volumes of around 14,800 searches each month.
Being appreciative of what's making you happy is a great example of mindfulness and can increase your sense of wellbeing. Get into the habit of writing down three reasons why you're grateful every day. Try to do this each night before bed, as it will help finish the day on a positive note.
Why not share your gratitude? If you're grateful because of someone close to you, you should tell them how much you appreciate them; not only will this lift your mood, but it's likely to lighten theirs, too.
Track your heart health
We all know that it's important to look after our heart, but it can be difficult to know how.
Since 2017, we've had a greater focus on what our heart rate means: searches for 'healthy heart rate', 'healthy resting heart rate' and 'normal resting heart rate' have seen their highest volumes in 2020, to 14,000 each month. Wearables are a great way to track your overall health, with lots of fitness trackers being able to monitor your heart rate, sleep quality and activity levels. We expect to see this trend of tracking your fitness – particularly your heart health – to continue throughout the next year.
There's also a few self-help tips you can adopt to boost your heart health, such as ditching the salt, being mindful of your alcohol intake (drinking too much alcohol can be harmful to your heart) and getting active every day.
Eat more sustainably
Everything we do, eat or buy has a carbon footprint and an impact on the environment. Over the last two years, searches on Google for 'sustainable foods' have continued to increase, peaking to an average of 2,400 monthly searches.
Eating a more sustainable diet doesn't have to mean a huge change to your lifestyle. It can be achieved by making a few simple changes, like eating more plant-based foods (for example fruits, vegetables, pulses and wholegrains) and wasting less food.
You may want to consider choosing plant-based protein sources, for example lentils, beans and nuts, as an alternative to meat for some of the meals. This fits in perfectly with a flexitarian diet; another trend we expect to gain popularity next year.
Exercise with a home workout
With Covid-19 restrictions limiting gyms and group workouts, it's no surprise that we've seen a huge increase in online searches for 'home workouts'. At its peak, in March 2020, Google recorded 100,000 searches for this term (average monthly searches equate to 18,100).
With restrictions possibly continuing into next year, it s likely that many of us will opt for a home workout, rather than heading to the gym. There's a heap of online workouts to suit your busy lifestyle, ranging from quick HIIT (high intensity interval training) workouts to a calmer form of exercise, like yoga.
Whilst we may not be able to work out in a group or with our friends, why not get creative as we head into the new year and set up virtual workout challenges with your friends? You're more likely to achieve your fitness goals if you share your progress with someone.
Interested in finding out more about how Bupa can help you to achieve your health and wellbeing goals?
Anyone can book our health checks. Choose the health and wellbeing plan that best suits your lifestyle and ambitions.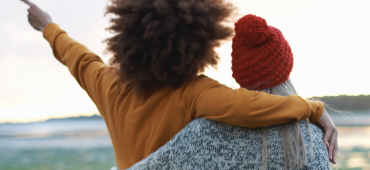 Be.Motivated health assessment
Make lasting changes to benefit your
future self. Includes a lifestyle review,
clinical tests and our Bupa Be.Me
behaviour change app
Be.Reassured health assessment
Something on your mind? This plan
includes personalised tests and time with a
doctor. Coaching calls with our experts
help to keep you on track.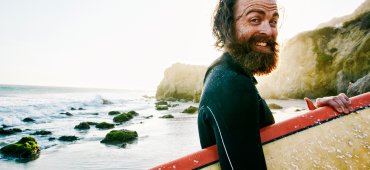 Be.Ahead health assessment
Into fitness? Kick it up a notch: our most
comprehensive plan includes an advanced
fitness test, our behaviour change app, and
coaching calls.