An autoimmune disorder is a disease in which your immune system attacks healthy cells in your body. More people than ever are being diagnosed with these conditions, with around 1 in 10 people in the UK affected. But what causes autoimmune diseases and how do they affect you? Here, I'll have a look at some of the most common autoimmune diseases and what to expect if you have one.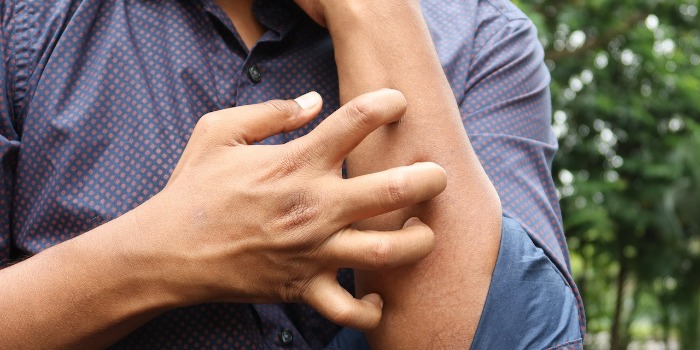 What are the most common autoimmune disorders?
There are over 80 autoimmune diseases. These all affect your body in different ways. Some of the most common types of autoimmune diseases are listed here.
What causes autoimmune disorders?
Your immune system usually protects your body from disease and infection. But when you have an autoimmune disease, your immune system mistakenly attacks your own cells, tissues, and organs. This leads to inflammation and damage to the affected organs or tissues. It's common to have more than one autoimmune disease at a time, due to the similar processes involved.
It's thought that most autoimmune disorders are caused by a combination of genetic and other (environmental) factors. Autoimmune diseases can run in families due to genes that you inherit from your parents.
But other factors can be involved in triggering the condition. These include viruses, your diet, and exposure to certain chemicals or substances.
Autoimmune diseases can affect anyone, at any age. But many are more common in people with female anatomy than male.
What are the symptoms of autoimmune disorders?
Some symptoms can be common to several autoimmune diseases. These include:
fatigue (extreme tiredness and exhaustion)
pain – due to inflammation or nerve damage
skin rashes
aching, swollen, or stiff joints
Other symptoms will be specific to the condition you have. For example, you might have:
patches of inflamed skin with psoriasis
digestive and bowel symptoms with IBD
vision, balance, and mobility problems with multiple sclerosis
An autoimmune condition may affect just one part of your body. Or it may affect several different organs or body systems – like your skin, joints, and lungs. For many autoimmune disorders, symptoms come and go. This means you might have periods where you feel better (remission). Then, you have periods where your symptoms flare up again and you need treatment to get it under control.
How are autoimmune disorders treated?
Autoimmune disorders can't be cured – they are something that you will have for life. This means that treatment for autoimmune disorders usually focuses on:
managing symptoms
preventing complications
preventing further damage to affected areas
This may involve taking medicines to reduce inflammation and dampen down the immune system. For example, these may include non-steroidal anti-inflammatory drugs (NSAIDs), steroids, and immunosuppressants. For some conditions, you may be able to take disease-modifying therapies, which stop the disease progressing.
It may also help to make some lifestyle changes if you have an autoimmune disorder. Keeping active, following a healthy diet, not smoking, and managing stress can all help to reduce symptoms.
Having an autoimmune disorder can increase your risk of certain other health conditions, like heart disease. Your doctor will monitor you to make sure you get any treatment you need.
What support is available for autoimmune disorders?
It can be difficult living with the day-to-day effects of autoimmune conditions. Dealing with these problems can affect your mood. Depression and anxiety are common in people with autoimmune disorders.
Learning the best way to manage your condition and getting support can make all the difference. Talking to other people in a similar situation may help too.
There are organisations that offer support and advice for people with autoimmune conditions. Your doctor can advise you on managing symptoms and accessing appropriate treatment.
---
Bupa offers digital GP services through different routes to suit you. If you have Bupa health insurance you have unlimited access to Digital GP appointments through the Digital GP app (in partnership with Babylon). If you don't have health insurance, our remote private GP service is available to anyone who wishes to book a self-pay video appointment with a private GP via Bupa Health Clinics.
Enhancing NIH research on autoimmune disease. National Academies of Sciences, Engineering, and Medicine. Washington, DC: The National Academies Press, 2022. Doi: 10.17226/26554
Kurup S, Pozun A. Biochemistry, autoimmunity. StatPearls Publishing. www.ncbi.nlm.nih.gov/books, last updated 19 December 2022
Conrad N, Misra S, Verbakel JY, et al. Incidence, prevalence, and co-occurrence of autoimmune disorders over time and by age, sex, and socioeconomic status: a population-based cohort study of 22 million individuals in the UK. Lancet 2023: S0140-6736(23)00457-9. doi: 10.1016/S0140-6736(23)00457-9
Mazzucca CB, Raineri D, Cappellano G, et al. How to tackle the relationship between autoimmune diseases and diet: well begun is half-done. Nutrients 2021;13(11):3956. doi: 10.3390/nu13113956
Conrad N, Verbeke G, Molenberghs G, et al. Autoimmune diseases and cardiovascular risk: a population-based study on 19 autoimmune diseases and 12 cardiovascular diseases in 22 million individuals in the UK. Lancet. 2022;400(10354):733-743. doi: 10.1016/S0140-6736(22)01349-6
Knippenberg A, Robinson GA, Wincup C, et al. Plant-based dietary changes may improve symptoms in patients with systemic lupus erythematosus. Lupus 2022;31(1):65-76. doi: 10.1177/09612033211063795
Ko SH, Chi CC, Yeh ML, et al. Lifestyle changes for treating psoriasis. Cochrane Database Syst Rev 2019;7(7): CD011972. doi: 10.1002/14651858.CD011972.pub2
Schäfer C, Keyßer G. Lifestyle factors and their influence on rheumatoid arthritis: a narrative review. J Clin Med 2022;11(23):7179. doi: 10.3390/jcm11237179
About our health information
At Bupa we produce a wealth of free health information for you and your family. This is because we believe that trustworthy information is essential in helping you make better decisions about your health and wellbeing.
Our information has been awarded the PIF TICK for trustworthy health information. It also follows the principles of the The Information Standard.
More discover articles...
Did you find our advice helpful?
We'd love to hear what you think. Our short survey takes just a few minutes to complete and helps us to keep improving our healthy lifestyle articles.
Legal disclaimer
This information was published by Bupa's Health Content Team and is based on reputable sources of medical evidence. It has been reviewed by appropriate medical or clinical professionals and deemed accurate on the date of review. Photos are only for illustrative purposes and do not reflect every presentation of a condition.
Any information about a treatment or procedure is generic, and does not necessarily describe that treatment or procedure as delivered by Bupa or its associated providers.
The information contained on this page and in any third party websites referred to on this page is not intended nor implied to be a substitute for professional medical advice nor is it intended to be for medical diagnosis or treatment. Third party websites are not owned or controlled by Bupa and any individual may be able to access and post messages on them. Bupa is not responsible for the content or availability of these third party websites. We do not accept advertising on this page.