Expert reviewer Lisa McEwan, CBT Therapist at Bupa
Next review due September 2023
Line managers play an important role in supporting employee mental health and wellbeing. But it can be hard to know where to start. The suggestions in this section should help.
You might find it helpful to think about how things are in your team at the moment and what affects our mental health at work.
It's also important to think about your own mental health and take action if you need further support.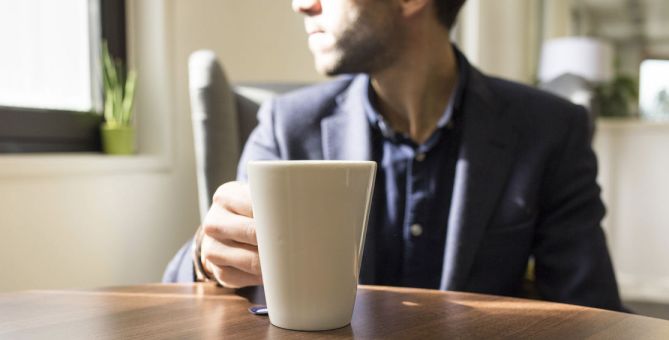 Improve your knowledge
Ask for support and raise awareness
Over half of managers surveyed by Time to Change did not feel they had been given enough information, support and guidance. Many reported that they were not given enough time to appropriately manage their team. If lots of managers ask for additional support and training, senior management are more likely to take your needs seriously.
Ask for training
It's important you receive training on mental health and stress management. This should help you feel confident talking about mental health, dealing with disclosure and managing and supporting an employee with mental health problems. Talk to your own manager about your training needs.
Familiarise yourself with policies
Make sure you understand any policies your organisation has relating to mental health and wellbeing. This may include sickness absence and health and safety. Make sure your team understand where to find these, what they include and what will happen if they ask for support.
Spot the signs
Make sure you have a good knowledge of common mental health problems. Our information on signs of poor mental health also explains how you can run a team session to talk about this in more depth.
Management tips
Show employees that their wellbeing matters to you
Encourage them to work sensible hours, take full lunch breaks and attend wellbeing initiatives in the organisation. Take a look at our information about how employees can look after their own mental health and wellbeing.
You may sometimes have to prioritise employees wellbeing over targets and deadlines. This will lead to a more productive team in the long term. Keep in mind that long working hours are associated with symptoms of depression.
Wellness Action Plans can be a good way to start regular conversations about mental health and wellbeing. Take them seriously and review them regularly.
It's important to practise what you preach. If employees see managers looking after their own mental health then they may be more likely to understand its importance. So ensure you also attend mental wellbeing initiatives and take regular breaks.
Make sure you're available
Prioritise regular one-to-ones and catch ups with your team. Make sure you use this time to check how they are and talk through any difficulties at home or work. This can help to improve your working relationship and gives employees plenty of opportunity to ask questions and raise issues.
Knowing your team's 'normal' outlook and activities will help you spot changes earlier. This will make conversations easier if problems do arise.
Keep asking questions
It might help to add employee wellbeing as a standing item on your agenda at team meetings. Give employees an opportunity to talk about how they've been doing and anything that might be affecting their wellbeing. Make sure you are honest and open too. Ask your team for feedback about your management and any additional support you could provide. You may have to adjust your management style to suit individual team members.
Supporting employees
Help your employees manage their workloads and feel confident to work effectively
Do your employees have low control over their work, a high workload and regular time pressure? They may be more at risk of mental health problems and reduced wellbeing.
It may not be possible to offer employees complete control over their workload and hours. Work with them to find areas where they could make their own decisions and manage their own time.
Make sure your team are trained to do their jobs. Look for development opportunities and make sure you're available to offer support and suggestions too. Be as flexible as possible. Research has found that flexible schedules increase employee productivity and lower absenteeism.
Praise employees and show you appreciate their efforts
Employees who don't feel properly rewarded for their efforts are more at risk of common mental health problems and increased stress. It's also important to distribute praise and benefits fairly and make sure you don't show favouritism within the team.
Deal with bullying and conflict
Workplace bullying and conflict can increase symptoms of depression, anxiety and stress-related problems. ACAS (Advisory, Conciliation and Arbitration Service who work to improve workplace relationships) provides more information on dealing with bullying, harassment and conflict in the workplace.
Did our information help you?
We'd love to hear what you think. Our short survey takes just a few minutes to complete and helps us to keep improving our health information.
About our health information
At Bupa we produce a wealth of free health information for you and your family. This is because we believe that trustworthy information is essential in helping you make better decisions about your health and wellbeing.
Our information has been awarded the PIF TICK for trustworthy health information. It also follows the principles of the The Information Standard.
Creating mentally healthy workplaces, what employees say and how employers can improve. Time To Change. www.time-to-change.org.uk, published 2016
Mental wellbeing at work. National Institute for Health and Care Excellence. www.nice.org.uk, published November 2009
Harvey SB, Modini M, Joyce S, et al Can work make you mentally ill? A systematic meta-review of work-related risk factors for common mental health problems Occup Environ Med 2017; 74:301-10. doi:10.1136/oemed-2016-104015
Flexible working: the business case. CIPD. www.cipd.co.uk, published November 2018

Reviewed by Clare Foster, Freelance Health Editor, and Natalie Heaton, Specialist Health Editor, Bupa Health Content Team, September 2020
Expert reviewer, Lisa McEwan, CBT Therapist at Bupa
Next review due September 2023
Legal disclaimer
This information was published by Bupa's Health Content Team and is based on reputable sources of medical evidence. It has been reviewed by appropriate medical or clinical professionals and deemed accurate on the date of review. Photos are only for illustrative purposes and do not reflect every presentation of a condition.
Any information about a treatment or procedure is generic, and does not necessarily describe that treatment or procedure as delivered by Bupa or its associated providers.
The information contained on this page and in any third party websites referred to on this page is not intended nor implied to be a substitute for professional medical advice nor is it intended to be for medical diagnosis or treatment. Third party websites are not owned or controlled by Bupa and any individual may be able to access and post messages on them. Bupa is not responsible for the content or availability of these third party websites. We do not accept advertising on this page.
For more details on how we produce our content and its sources, visit the About our health information section.
^We may record or monitor our calls