Expert reviewer Munet Hara, Bupa Cognitive Behavioural Therapist
Next review due October 2023
A staff session on mental health and wellbeing is a good way to get colleagues together, share information and explore relevant issues. Increasing awareness can help to normalise the conversation about mental health at work.
You may want to run one with your team or refer your manager to this information.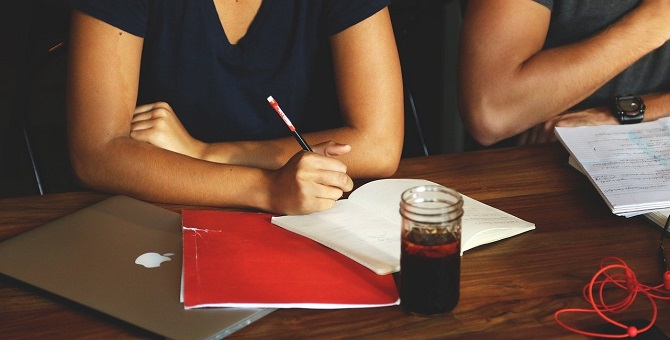 Planning the session
Think about the format. Will it be an optional lunchtime session (a 'lunch and learn') or part of a staff meeting or away day?
Posters, desk flyers and emails are all good ways of spreading the word. It can help to ask managers to talk to their team about the session and encourage them to attend. Make sure you advertise the session in good time.
Choose a space where people feel comfortable. An informal space with lots of small tables or groups of chairs might encourage more conversation than a lecture theatre.
Think about employees who work remotely. How can you help make sure they can attend? You may want to run the session virtually alongside, or even instead of, an in-person event. If it's not possible, make sure they receive the follow-up email and updates.
Think about the purpose of the session. Is this an introduction to mental health and wellbeing or a reminder of existing initiatives? Is it part of an ongoing series of sessions promoting staff mental health? Will it be a one-off session, or part of a series? It might also be worth making it clear that it will not be a personal counselling session, although people will be welcome to share their experiences.
Make sure you are clear that people do not have to attend if they feel that this kind of event is not right for them at the moment.
Encouraging staff to attend
Think about what you call the session. Will people attend if it's called 'mental health and wellbeing'? People might think it doesn't apply to them if they don't have a mental health problem. Other options for titles might be:

Staying happy and well at work.
Keeping your body and mind fit and healthy at work.
How can we help you work better?
Staying stress-free at work (people tend to find it easier to talk about stress rather than mental health).



You might find that an optional session only reaches those who are already proactive and engaged. Can you schedule a session in a staff away day or all-staff meeting to ensure you capture more people? This may encourage everyone to engage, whether they are affected directly or indirectly.
Make it a priority. Talk to managers and make sure they share it with staff and encourage them to attend.
Get senior staff to prioritise the session. If any of them are willing to share their own experiences, other employees may be encouraged to attend and hear what they have to say.
Make it an opportunity for staff to have their say. If employees have feedback or suggestions to give, they may be more likely to come along. Explain that there'll be an opportunity to give these confidentially.
Ideas for your session
You could include one or more of these suggestions.
An introduction to new strategy or future plans, including a chance to offer feedback and suggestions.
A request to fill in a survey or take part in an audit.
Sharing the results of your mental health audit and explaining the actions you'll be taking as a result.
Invite a speaker to talk about their mental health and how they manage it – it might be helpful if this is an employee. Lived experience is always very powerful.
Ask a mental health first aider or external expert to give a talk about the course and what they do now they are trained.
Run an interactive learning session on mental health – what it is and why we should we look after it (take a look at some of our activity ideas below).
Introduce the five ways to wellbeing and encourage staff to think about how they could include these in their daily home and work lives.
Share your organisation's mental health policies (make it interesting!).
Run a session with information about how to support a colleague or friend who is experiencing a mental health problem.
Activity ideas
Interactive activities are a good way of keeping staff engaged and encouraging them to share ideas and concerns. Here are some ideas to get you started.
Opening and closing rounds
An opening round is a good way of ensuring everyone has had a chance to speak out. Once you've spoken once in a meeting or session, it's easier to speak again. For example, you could ask everyone to introduce themselves and tell us one thing that they enjoy doing. Be encouraging and enthusiastic about every suggestion.
Don't pick anything too sensitive or people might panic. Make sure you start so people know what is expected of them.
A closing round helps to end the session on a positive note. You could ask people to share one thing they've learned or one thing they're going to do to look after their mental health today.
Opening and closing rounds can work over a remote session too and can ensure everyone is involved. Make sure that the person speaking is the only one with their microphone unmuted.
Mental health word association activity
This is a good way to introduce mental health and the differences in the way we think about our mental and physical health.
Tell the group that you're going to do some word association. You're going to shout out some phrases and you'd like them to share the words they associate with those phrases.
Start with 'physical health'. Encourage staff to keep sharing ideas and associations. When you have had a number of responses, move on to something completely different, perhaps 'winter' or 'school'. It doesn't matter; this is just to break up the activity a bit. After a few more associations, shout out 'mental health'.
You're likely to find that for 'physical health' people's associations are a mixture of both illnesses and ways to look after their health – for example exercise or healthy eating. In contrast you may find that people's associations with 'mental health' are more negative – mainly diagnosis and treatment.
Highlight this to the group. Explain that this is a good example of the way we think about mental and physical health. When it comes to physical health, we are much more aware of how to look after it as well as what might go wrong. Why do they think this is? What other things could they have said about mental health?
Alternatively, you could ask staff to anonymously respond to the question 'What words do you associate with mental health and wellbeing?' before the session. You could then start your session with an overview of what people said, followed by some further info and statistics.
Discussions in pairs
Ask the group to turn to the person next to them and share their tips for looking after mental health and wellbeing. You could make this more specific by asking them to think about mental health at work and what your organisation can do to support staff.
Asking people to give tips and advice can be a good way to start the conversation. It's easier to give advice than to talk about yourself.
You could always extend the discussion by asking people to move on to talking about what they do themselves.
Stats quiz
Search out some key facts and figures about mental health. Create some cards that divide the stat from the rest of the information. For example, if one card reads 'one in six employees', its pair would read 'will experience a mental health problem at work this year'.
Ask staff teams or groups to race to match them up correctly.
Five ways race
Introduce the five ways to wellbeing. Ask teams to come up with as many suggestions as possible for things to do in each of the five categories. If you want to make it really competitive, you could score by giving additional points for any realistic suggestion that no other team came up with.
Group questions – crowdsourcing with post-it notes
People may be uncomfortable about sharing their ideas and experiences. Instead of asking them to speak up in a group or in pairs, put some questions on big sheets of paper on the walls (or a virtual whiteboard if the session is remote). Flip chart paper works well – or you could print something out specifically.
If the session is being run in-person, give your staff access to lots of post-it notes and pens. Ask them to wander around the room looking at the questions and adding their notes and suggestions on post-it notes. You could also provide small 'voting' stickers that they could add to suggestions they like.
This enables staff to contribute more anonymously.
You might ask some of these questions.
How well does [your organisation] look after staff mental health and wellbeing at the moment? What do we do well? What could we improve?
What could we do to help you feel happier at work?
How could we help you look after your mental health at work?
What do you do to look after your mental health?
Next steps and follow-up
It's helpful if there are tangible things for staff to take away from the session. These might be leaflets and information, but actions are good too.
It might be filling in a survey, looking up your mental health policies, volunteering to be on a steering group or pledging to do something to look after themselves each day.
Some organisations set up wellbeing challenges and give staff stamps for each positive action they take.
Make sure you follow up on the session. Write up the post-it notes into a brief report or summarise the discussions you had and what staff can expect to see happen next.
You may also want to encourage staff to take five minutes after the session to check in with themselves. They could plan some self-care steps and talk to someone if they are concerned about how they are thinking or feeling.
You may also want to encourage managers to have regular wellbeing meetings, to check in and encourage self-care and mutual support in the team.
You may also find it helpful to visit the Time to Change website for activities and resources for your workplace. Mind also has booklets and leaflets for your workplace.
Did our information help you?
We'd love to hear what you think. Our short survey takes just a few minutes to complete and helps us to keep improving our health information.
About our health information
At Bupa we produce a wealth of free health information for you and your family. This is because we believe that trustworthy information is essential in helping you make better decisions about your health and wellbeing.
Our information has been awarded the PIF TICK for trustworthy health information. It also follows the principles of the The Information Standard.
How can I improve mental health and wellbeing within my team?
If you're a line manager, you play an important role in supporting your team's mental health and wellbeing.
Talking about mental health problems
It's important as a manager to feel confident and comfortable talking about mental health
Thriving at work. The Stevenson/Farmer review of mental health and employers. gov.uk, published October 2017
Five ways to wellbeing: new applications, new ways of thinking. New Economics Foundation. neweconomics.org, published July 2011

Reviewed by Clare Foster, Freelance Health Editor, and Marcella McEvoy, Specialist Health Editor, Bupa Health Content Team, September 2020
Expert reviewer Munet Hara, Bupa Cognitive Behavioural Therapist
Next review due October 2023
Did our information help you?
We'd love to hear what you think. Our short survey takes just a few minutes to complete and helps us to keep improving our health information.
Legal disclaimer
This information was published by Bupa's Health Content Team and is based on reputable sources of medical evidence. It has been reviewed by appropriate medical or clinical professionals and deemed accurate on the date of review. Photos are only for illustrative purposes and do not reflect every presentation of a condition.
Any information about a treatment or procedure is generic, and does not necessarily describe that treatment or procedure as delivered by Bupa or its associated providers.
The information contained on this page and in any third party websites referred to on this page is not intended nor implied to be a substitute for professional medical advice nor is it intended to be for medical diagnosis or treatment. Third party websites are not owned or controlled by Bupa and any individual may be able to access and post messages on them. Bupa is not responsible for the content or availability of these third party websites. We do not accept advertising on this page.
For more details on how we produce our content and its sources, visit the About our health information section.
^We may record or monitor our calls