Expert reviewer, Lisa McEwan, Cognitive Behavioural Therapist at Bupa
Next review due September 2023
Conversations about wellbeing should be part of the regular dialogue within your team. But if you think someone is having particular difficulties, it's important to talk to them about it early on. This can help you understand the situation. You can then work together to agree appropriate adjustments to prevent things from getting worse.
Bear in mind that mental health problems affect different people in different ways. You may have to adapt your approach to suit different individuals.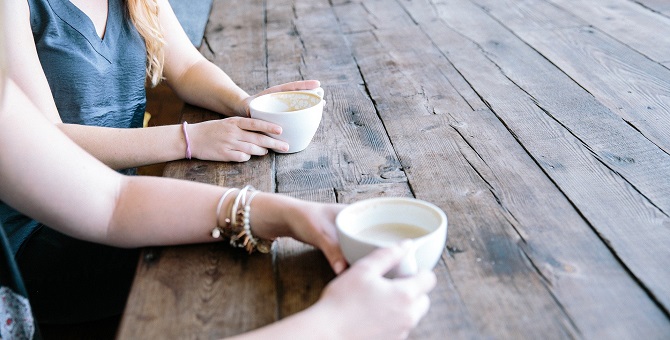 Confidentiality
Your employee may be concerned that information will be passed on to senior management or other team members. Reassure them that you won't share anything with team members unless you have their permission.
Let them know if there's anything you do have to pass on to senior management and why. Your organisation should have a policy on who is made aware of specific disclosures. It might be a good idea to check this before your chat to make sure you are passing on the correct information.
You may have to break confidentiality if any of your employees are experiencing a crisis and at serious risk of harm. Get advice from occupational health (if this team or service is available to you) and call the emergency services. Mind, the mental health charity, has more information about mental health crisis and support.
"I would be interested to know if every conversation I had with management was private and not repeated." – Dazauto
Where and when
Your regular supervision or one-to-one session is a good place to start. It's useful if this is in a private room where the employee feels at ease.
Avoid intimidating offices or sitting either side of a big desk — this feels more like an interview. A quiet meeting room is a more equal setting. If possible, choose a space without big windows on to a corridor or workspace — or make sure you close the blinds.
Switch off your phone and make sure you won't be interrupted. Turn towards your employee, maintain good eye contact and keep your body language relaxed and open (don't cross your arms or look distracted).
Starting the conversation
Something as simple as 'How are you?' is a good place to begin. Choose honest and open questions rather than avoiding the issue completely, or referring to it indirectly.
You seem a bit down lately. Is everything OK?
I've noticed you've been late with a few pieces of work recently. I wanted to check whether everything is OK and if there is anything I can do to help?
I saw you were quite upset yesterday [when you were talking to…], [on the phone]. Is everything OK?
I've noticed that you've had more days off than usual recently – I just wanted to check in to make sure everything was ok and whether there was anything I could do to help?
Listening and responding appropriately
The way you listen and respond to your employee will affect how much they tell you, and how comfortable they feel about further disclosure.
Ask simple, open questions — let them explain in their own words. Give them time and be prepared for some silences. Don't interrupt or impose your opinions or ideas.
Show empathy and understanding. Don't make assumptions about what they're experiencing or try and guess how it will affect their work. Remember that lots of people are still able to work effectively, despite managing a mental health problem.
It's OK to admit that you don't know much about a condition or diagnosis. Ask questions about how it affects them and what they think the implications are, if any, for their work.
Example phrases and questions:
I'm really sorry to hear that things have been so hard.
It sounds like you've been having a difficult time lately.
I'm really pleased you've chosen to speak to me about this.
How do you feel this has been affecting your work?
Is there anything you do at the moment that helps you manage how you feel / your condition?
Have you asked anyone for support or talked to anyone else about this?
What kind of support do you think might help?
What would you like to happen now?
"I think a general ethos of openness and being encouraged to talk is what really helps – the more open people are with one another then the more support there is for each other." – Lottie
Offering options
Talk together about how to approach any work-related difficulties and offer some suggestions and options. If your employee is very upset, they might prefer to continue the discussion another time. Check what they need and whether they would like to take a break before going back to work.
Example phrases and questions:
Would you like to talk about how we can help you now, or would you prefer to talk more another time?
What do you think would help make things easier for you right now?
Are you feeling OK to return to work or would it help to have a break and a walk or a cup of tea? Would it help to ask someone to go with you?
Have you heard of a Wellness Action Plan? Lots of people use them to help them stay well at work. We can develop one for you together if you like?
You should also make sure that employees are aware of support options. It might help to talk them through together.
These might include your organisation's mental health policies, Employee Assistance Programme (EAP) or health insurance to help them access counselling.
It might also help to mention the support available from their GP and from other organisations – for example Bupa's online mental health information and Mind's website and Infoline (telephone service).
Example phrases and questions:
Have you had a look at our mental health and wellbeing policy? Would it help to talk it through so you can understand how we can help you?
Have you been in touch with our Employee Assistance Programme?
It's common to feel like you have to handle things on your own – but it's always OK to seek help. Have you spoken to your GP about how you are feeling?
"What concerned me the most at work, apart from my embarrassment was that there was no one to speak with or any form of help available at the time" – Noel
Next steps
Check your employee feels comfortable and ask them what they would like to happen next.
Put another catch-up in the calendar, but let them know they can come to you in the meantime if they need to.
Make sure they understand what you'll be doing as a result. Follow up in writing. Your email should be reassuring and easy to understand.
Ask for help if you're feeling unsure. As a manager, you can seek confidential advice from Mind, Acas (free, impartial advice on workplace rights, rules and best practice for employers and employees) or your Employee Assistance Programme. You can ask for support anonymously from all these sources and you do not need to pass employee details on to get advice.
You could also speak to your manager or occupational health team or service (although don't break employee confidentiality unnecessarily).
Personal experience: employment support from Bipolar UK
Carrie enjoyed shaping future generations as Curriculum Head at her school. She loved teaching her students and she worked hard to manage her bipolar. But an adverse reaction to her medication left her hospitalised for weeks and off work for months during which time she also went through a difficult breakup. Carrie reached crisis point and became suicidal.
Feeling she had nowhere to turn, Carrie called Bipolar UK where she received immediate crisis support. Once she was well enough, the charity then offered regular Employment Support, helping ease Carrie's return to work.
Bipolar UK also provided guidance and advice to the school itself; helping them better understand bipolar and its impact on individuals and those around them.
Over time, Bipolar UK was able to bring Carrie and the management team together to discuss her return to work. Time had fractured their working relationship with a pervading atmosphere of distrust. The school was concerned Carrie wouldn't be able to provide her students with necessary stability whilst Carrie was subject to the faculty rumour mill.
Bipolar UK delivered bespoke awareness training, including a session with an Employment Ambassador who had a similar experience to Carrie. Bipolar UK's Employment Support Officer spent time alone with the leadership team, helping to unpack their concerns and provide tools to manage a team member with bipolar. Carrie, for example, completed a Bipolar UK advance statement so the school would know what to do in the event she showed signs of moving up or down the bipolar mood scale.
Now back at school for months, Carrie is looking forward to the new school year, confident in herself and the support available from work and from Bipolar UK.
Bipolar UK's Employment Support Service recently received funding from the Bupa UK Foundation.
Highly Commended in Wellbeing in the 2019 BMA Patient Information Awards
Did our information help you?
We'd love to hear what you think. Our short survey takes just a few minutes to complete and helps us to keep improving our health information.
About our health information
At Bupa we produce a wealth of free health information for you and your family. This is because we believe that trustworthy information is essential in helping you make better decisions about your health and wellbeing.
Our information has been awarded the PIF TICK for trustworthy health information. It also follows the principles of the The Information Standard.
How to support staff who are experiencing a mental health problem. Mind. www.mind.org.uk, accessed May 2020
People managers' guide to mental health 2018. Chartered Institute of Personnel Development (CIPD). www.cipd.co.uk, accessed May 2020

Reviewed by Clare Foster, Freelance Health Editor, and Marcella McEvoy, Specialist Health Editor, Bupa Health Content Team, September 2020
Expert reviewer, Lisa McEwan, Cognitive Behavioural Therapist at Bupa
Next review due September 2023
Legal disclaimer
This information was published by Bupa's Health Content Team and is based on reputable sources of medical evidence. It has been reviewed by appropriate medical or clinical professionals and deemed accurate on the date of review. Photos are only for illustrative purposes and do not reflect every presentation of a condition.
Any information about a treatment or procedure is generic, and does not necessarily describe that treatment or procedure as delivered by Bupa or its associated providers.
The information contained on this page and in any third party websites referred to on this page is not intended nor implied to be a substitute for professional medical advice nor is it intended to be for medical diagnosis or treatment. Third party websites are not owned or controlled by Bupa and any individual may be able to access and post messages on them. Bupa is not responsible for the content or availability of these third party websites. We do not accept advertising on this page.
For more details on how we produce our content and its sources, visit the About our health information section.
^We may record or monitor our calls