Expert reviewer, Munet Hara, Cognitive Behavioural Therapist at Bupa
Next review due September 2023
A Wellness Action Plan (WAP) is based on the Wellness Recovery Action Plan (WRAP) — an evidence-based system for managing mental health. This system has been adapted, and the new approach has become popular for use in workplace settings.
It's a personal document written by employees and shared with individual managers. It includes information on when and why you might become unwell and what keeps you well at work. It's an agreement and a tool to promote ongoing discussion. It's not legally binding.
WAPs can help improve wellbeing as well as support recovery. They are for everyone, not just someone who has a problem right now.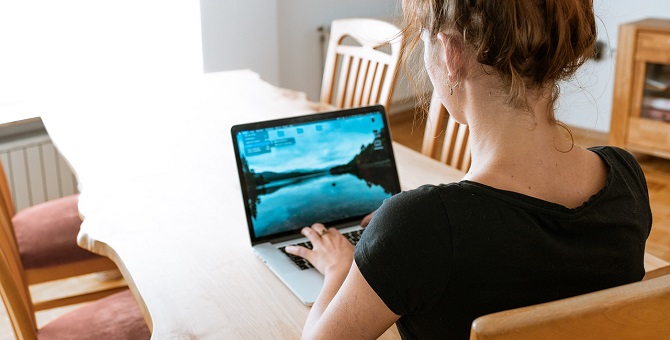 What does a WAP include?
A WAP should include guiding questions and suggestions to help an employee fill it in. It should explain that the document is confidential between the employee and manager unless the employee consents to it being shared further.
A WAP should encourage employees to think about:
what they are like when they are well and happy at work
how they can support their own mental health and wellbeing
what has worked (or hasn't worked) in the past
any existing support or reasonable adjustments they have in place
any early warning signs of poor mental health that managers can look out for
what might trigger poor mental health or stress at work
how poor mental health or a specific mental health problem might affect their work (if at all)
what steps they will take to manage stress or poor mental health at work
what support they need from their manager
The Health and Safety Executive offers a stress management indicator tool that may help employees think about their working conditions and how they could be improved.
The charity Mind have an example WAP template that you may find useful.
How do WAPs help me as a manager?
Using a Wellness Action Plan can help you fulfil your duties as a line manager. It can:
How do WAPs help me as an employee?
As an employee, a WAP can help you:
think about and share what supports your mental health at work
think about and share what makes you unwell at work
think about and share things that can help keep you well
talk about what support you need for a specific mental health problem
review your experience and approach regularly and make sure the support you receive is the best for you right now
feel empowered and in control
If you don't feel comfortable talking to your manager about mental health specifically, WAPs are especially helpful. They are a good way to share what makes you happy and keeps you well – and what makes you stressed and unhappy too.
How do we set up a WAP?
Check whether your organisation already offers a WAP template and guidance.
If not, you may want to set one up within your team and consider making the case for organisation-wide adoption.
You might want to introduce the idea of a WAP in one-to-one sessions with employees and encourage them to have a go filling one in. Remind them it's a personal document that should explain their experiences and needs in a way that makes sense to them.
Plan some time to discuss the WAP and any reasonable adjustments with them before it is finalised and signed off. Explain what might be possible but try not to offer too many of your own suggestions.
Make sure you review it regularly. A WAP should be a dynamic and flexible tool.
Highly Commended in Wellbeing in the 2019 BMA Patient Information Awards
Did our information help you?
We'd love to hear what you think. Our short survey takes just a few minutes to complete and helps us to keep improving our health information.
About our health information
At Bupa we produce a wealth of free health information for you and your family. This is because we believe that trustworthy information is essential in helping you make better decisions about your health and wellbeing.
Our information has been awarded the PIF TICK for trustworthy health information. It also follows the principles of the The Information Standard.
Copeland M. Wellness recovery action plan. Occupational Therapy in Mental Health 2002; 17(3-4):127–50. doi: 10.1300/J004v17n03_09
Guide for line managers: wellness action plans (WAPs). Mind. www.mind.org.uk, accessed 09 July 2020
Developing a wellness and recovery action plan (WRAP) or advance statement. Royal College of Psychiatrists. www.rcpsych.ac.uk, accessed May 2020
Work related stress. Health and Safety Executive (HSE). www.hse.gov.uk, accessed 09 July 2020
Mental wellbeing at work. National Institute for Health and Care Excellence. www.nice.org.uk, updated 2018

Reviewed by Clare Foster, Freelance Health Editor, and Abbey Stanford, Specialist Health Editor, Bupa Health Content Team, September 2020
Expert reviewer, Munet Hara, Cognitive Behavioural Therapist at Bupa
Next review due September 2023
Legal disclaimer
This information was published by Bupa's Health Content Team and is based on reputable sources of medical evidence. It has been reviewed by appropriate medical or clinical professionals and deemed accurate on the date of review. Photos are only for illustrative purposes and do not reflect every presentation of a condition.
Any information about a treatment or procedure is generic, and does not necessarily describe that treatment or procedure as delivered by Bupa or its associated providers.
The information contained on this page and in any third party websites referred to on this page is not intended nor implied to be a substitute for professional medical advice nor is it intended to be for medical diagnosis or treatment. Third party websites are not owned or controlled by Bupa and any individual may be able to access and post messages on them. Bupa is not responsible for the content or availability of these third party websites. We do not accept advertising on this page.
For more details on how we produce our content and its sources, visit the About our health information section.
^We may record or monitor our calls