Expert reviewer, Bianca Clarke, Cognitive Behavioural Therapist at Bupa
Next review due September 2023
When we think about the phrase 'mental health', we often think about mental health problems. We think of symptoms like low mood and diagnoses such as depression or anxiety. In fact, everyone has mental health. You'll have times when your mental health is good – and times when it's not so good.
Looking after your mental health doesn't always mean you can avoid problems entirely. But you still need to look after your mental health in the same way that you look after our physical health.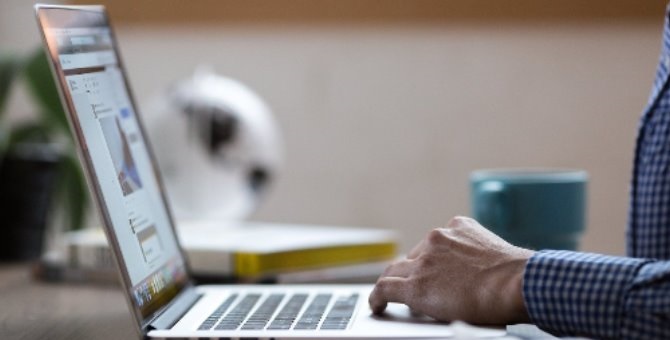 Why look after your mental health?
Actively being aware of and looking after your mental health, both at home and work, is important.
It can make you feel better. Doing things that you know improves your wellbeing can help you feel good and function well.
It can help you notice when things aren't quite right. Staying aware of your moods, feelings and thoughts can help you notice when things start to change, and you take action earlier.
It can help you manage pressure and prevent it becoming stress.
It may help you manage a mental health problem and make it easier to live with.
If you need help right now, or don't feel you can keep yourself safe, make an emergency GP appointment or call 999. Mind has a 'Need urgent help' tool, which might be useful.
You can also call the Samaritans on 116 123 (UK and ROI).
Taking care of yourself at work
Don't exceed your working hours
Working long hours may affect your performance, make you less productive and can even increase your risk of heart disease and stroke. Try not to work or check your emails outside working hours.
Take regular breaks and make a point of getting away from your desk or work environment at lunchtime. Do some exercise, go for a brisk walk or read a book.
Keep work and home life separate
At the end of your working day, write down a list of completed tasks and a to-do list for your next working day. This will help you switch off.
Do something to relax when you finish work. Go for a walk, do some yoga or cook a healthy dinner.
If you work at home, have a clear area for homeworking that you can walk away from at the end of the day.
Take a look at our features on digital detoxing and how to get a better work-life balance.
Think about the five ways to wellbeing. How could you include them in your working day? Our information on mindfulness at work and exercise for mental health might help.
Try to improve your sleep health. Have a look at our information on how to get enough sleep.
Get to know yourself
It isn't always easy to recognise when things are starting to get on top of you. Take a look at our information on the signs of poor mental health.
Think about how you behave when you're feeling stressed, tired or unhappy. If you're aware of these behaviours and feelings, you can take action earlier to prevent things getting worse. It might also help to look at our information on work-related stress and working through worry.
Try not to let these tips slide completely when you're busy – that's when they're most useful.
Asking for help and talking to others
If things feel too much at work, it's important to talk about it and seek support.
Talk to your colleagues. Ask them how things are for them. Share when things are difficult for you. Be a little more honest when someone asks, 'How are you?'
Seek help from your GP or another source (for example, your Employee Assistance Programme) if most days are feeling difficult.
Telling your manager about a mental health problem may help you to get additional support. If you have a mental health problem that's considered a disability under the Equality Act 2010, then you have a right to adjustments at work.
Have a look at information from Time to Change about your rights at work and talking to your manager. You might also find it helpful to look at our information on how organisations can support employees' mental health and wellbeing.
Be as honest as possible with your manager. If you have too much work or your deadlines are too tight, let them know. Ask them what they'd like you to prioritise or how they suggest you approach a busy time.
Ask for a Wellness Action Plan. Whether you have a diagnosed mental health problem or not, these can be a useful way of helping you think about what helps you stay well and work effectively.
Get involved in things your organisation offers and give feedback. The more employees engage with mental health initiatives, the more likely they are to continue and improve.
Read any policies or information provided so you know where you stand.
Did our information help you?
We'd love to hear what you think. Our short survey takes just a few minutes to complete and helps us to keep improving our health information.
About our health information
At Bupa we produce a wealth of free health information for you and your family. This is because we believe that trustworthy information is essential in helping you make better decisions about your health and wellbeing.
Our information has been awarded the PIF TICK for trustworthy health information. It also follows the principles of the The Information Standard.
Five ways to wellbeing: the evidence. New Economics Foundation. neweconomics.org, published October 2008
Jenkins R, Meltzer H, Jones PB, et al. Mental health: future challenges. The Government Office for Science, London, published 2008
Stress: management standards. Health and Safety Executive. www.hse.gov.uk, reviewed March 2017
Kodz J, Davis S, Lain D, et al. Working long hours: a review of the evidence. Employment Relations Research Series 2003; volume 1. doi: 10.13140/2.1.4808.3527
Kivimaki M, Jokela M, Nyberg ST, et al. Long working hours and risk of coronary heart disease and stroke: a systematic review and meta-analysis of published and unpublished data for 603 838 individuals. The Lancet 2015; 386(10005):1739–46
Equality Act 2010. GOV.UK. www.legislation.gov.uk, published 2010, accessed May 2020

Reviewed by Clare Foster, Freelance Health Editor, and Alice Windsor, Specialist Health Editor, Bupa Health Content Team, September 2020
Expert reviewer, Bianca Clarke, Cognitive Behavioural Therapist at Bupa
Next review due September 2023
Did our information help you?
We'd love to hear what you think. Our short survey takes just a few minutes to complete and helps us to keep improving our health information.
Legal disclaimer
This information was published by Bupa's Health Content Team and is based on reputable sources of medical evidence. It has been reviewed by appropriate medical or clinical professionals and deemed accurate on the date of review. Photos are only for illustrative purposes and do not reflect every presentation of a condition.
Any information about a treatment or procedure is generic, and does not necessarily describe that treatment or procedure as delivered by Bupa or its associated providers.
The information contained on this page and in any third party websites referred to on this page is not intended nor implied to be a substitute for professional medical advice nor is it intended to be for medical diagnosis or treatment. Third party websites are not owned or controlled by Bupa and any individual may be able to access and post messages on them. Bupa is not responsible for the content or availability of these third party websites. We do not accept advertising on this page.
For more details on how we produce our content and its sources, visit the About our health information section.
^We may record or monitor our calls