Expert reviewer, Carly Francis, Cognitive Behavioural Therapist at Bupa
Next review due September 2023
Are you concerned about your own mental health or keen to learn more about a specific condition? Understanding more about mental health problems can help you find the right support for yourself or offer support to others.
Here, we give an overview of common mental health problems and how they might affect people in the workplace.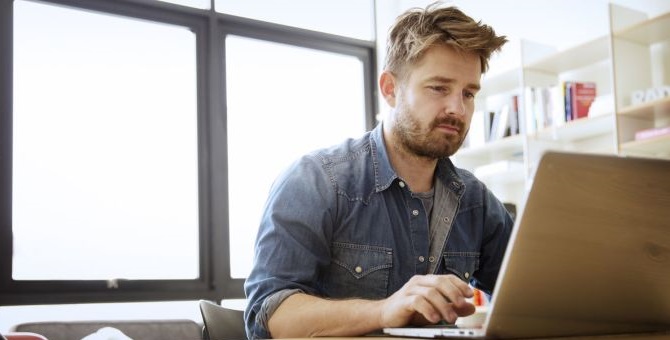 Recognising mental health
Everyone's experience will be different. Some people may live with a mental health condition and have a good awareness of it and what they need. In this case, a Wellness Action Plan can help you talk about this.
Some people may experience difficult feelings and have symptoms that don't match a specific diagnosis. They may need support in understanding their mental health. Read more about the signs of poor mental health.
If you need help now
The Samaritans are free for you to call and talk to someone who is trained to listen.
Alternatively, Mind has an urgent help tool to help you understand what's happening to you and how you can help yourself.
If you need immediate help or are worried about someone, call 999 or go to Accident and Emergency (A&E).
Anxiety disorders
We all get anxious when faced with stressful situations, such as an interview, or if we have a long-term illness. It's also normal to feel anxious when you have to face something difficult or dangerous. Anxiety is related to your 'fight or flight' response – a biological reaction to either fend off danger or run away from it.
If your feelings of anxiety are so severe, or happen so often, that they start to interfere with your everyday life, then you may have an anxiety disorder.
There are a range of symptoms and feelings associated with anxiety disorders. Some you may see in the workplace include:
feeling anxious, nervous or on edge
feel tired a lot
feeling restless and irritable
having trouble concentrating
feeling sick, faint, short of breath, sweaty or headachy
needing to go to the toilet more often
Medical professionals sometimes use a questionnaire called GAD-7 to help diagnose Generalised Anxiety Disorder.
Read more about anxiety disorders.
Obsessive compulsive disorder
Obsessive compulsive disorder (OCD) is a type of anxiety disorder. If you have OCD, you may have intrusive thoughts, images, worries or urges (obsessions) that make you feel anxious or uncomfortable. You will perform compulsions (actions, rituals or ways of thinking) to reduce the feelings of anxiety or discomfort caused by the obsessions. Compulsions usually only give short-term relief.
People often think OCD just means that you wash your hands a lot or like to be very neat. But obsessions and compulsions can be very difficult to live with. Not everyone with OCD has obsessions and compulsions related to cleanliness.
The thoughts and rituals associated with OCD can be difficult to cope with in a work environment. You may feel very distracted or find that it takes up a lot of time and disrupts your commute or working day. You may find you avoid certain situations that make your obsessions or compulsions worse.
Read more about OCD.
Depression
It's normal to have days or weeks when things aren't going right. You may feel unhappy or lose interest and enjoyment in everyday activities.
Depression is when these feelings don't go away and start to interfere with your everyday life. It's a clinical diagnosis. People may use the word 'depressed' to mean that they're low or sad. Clinical depression can feel very different to everyday sadness.
Depression can be mild, moderate or severe. It can affect people at different times of life, for example, after having a baby.
If your sleep patterns, appetite and mood change with the seasons, you may have a form of depression called seasonal affective disorder (SAD). You'll usually have symptoms in the winter months (September to April) although some people experience SAD in the summer months.
There are lots of symptoms and feelings associated with depression and it affects people in different ways. Some you may see in the workplace include:
feeling tired (fatigued) and have no energy
loss of motivation or 'drive'
feeling worthless or have a loss of self-esteem or self-confidence
feeling restless or agitated
finding it hard to concentrate and difficult to make decisions
changes to eating habits with subsequent weight loss or gain
Working long hours can also be associated with symptoms of depression.
Read more about depression.
Bipolar affective disorder
Bipolar affective disorder is a mental health condition characterised by extreme changes in mood. Your mood can vary from excitement and elation (known as mania) to depression and despair. Each mood may last several weeks before swinging to the other extreme. This may make things feel very unpredictable and make it difficult to plan or make decisions.
You may also have mixed moods. For example, you might feel depressed but at the same time restless and overactive. In between episodes of mood swings you might not have any symptoms at all.
Bipolar affective disorder is sometimes just called bipolar disorder. It used to be known as manic depression.
Read more about bipolar affective disorder.
Treatment and support
Different treatment options are right for different people. What someone is offered will also depend on their experiences, a diagnosis (if they have one) and what is available in their area.
It may take some time to find the right treatment. Often, a combination of treatments is found to be most effective.
If you're going through treatment while working, you may need extra support. You might need to attend appointments, deal with difficult feelings and emotions, or manage side-effects of medication. Always talk to your manager or Employee Assistance Programme (EAP) team about how your workplace can support you through times of treatment.
Talking therapies
Talking therapies aim to help you understand your feelings and behaviour. There are several different types of talking therapies available – some are more effective at treating certain mental health problems.
You may be able to access therapy through your workplace or health insurance if you can't get it when you need it through the NHS.
You may not be able to access talking therapies outside your working hours. A supportive employer should offer time off or flexible working so you can attend any appointments.
Read more about different types of talking therapies.
Medicines
There are four main types of medicines prescribed for mental health problems. They are antidepressants, antipsychotics, mood stabilisers and tranquillisers. They're usually prescribed to help reduce the symptoms of a mental health problem.
Most medicines will take some time to work and may have side-effects. It may help to talk about how your medication is affecting you and what adjustments might help you work more effectively.
Treatment in a hospital or clinic
You may be admitted to hospital if you're very unwell, if other treatment hasn't worked or if you're in crisis. Admission may be voluntary (this means you consent to be treated in hospital) or you may be detained under the Mental Health Act (sectioned).
For managers
If you're a manager and an employee is admitted to hospital, you may find it helpful to look at our information on managing time off and return to work.
Other treatments
Other possible treatments for mental health problems include art therapy, light therapy and structured mindfulness courses (for example, Mindfulness Based Cognitive Therapy). You may also find exercise helpful. Your employer should support you to get the most out of the treatments that are right for you.
See our mental health hub for a wealth of information on different conditions and treatments.
Did our information help you?
We'd love to hear what you think. Our short survey takes just a few minutes to complete and helps us to keep improving our health information.
About our health information
At Bupa we produce a wealth of free health information for you and your family. This is because we believe that trustworthy information is essential in helping you make better decisions about your health and wellbeing.
Our information has been awarded the PIF TICK for trustworthy health information. It also follows the principles of the The Information Standard.
Getting ahead: why mental health at work matters. Mind. Mind.org.uk, published 2015
Anxiety, panic and phobias. Royal College of Psychiatrists. www.rcpsych.ac.uk, published February 2015
Generalised Anxiety Disorder Assessment (GAD-7). Patient – Professional Reference. patient.info/plus, accessed 14 July 2020
Obsessive compulsive disorder and body dysmorphic disorder: treatment. The National Institute for Health and Care Excellence. www.nice.org.uk, published November 2005
Depression. NICE Clinical Knowledge Summaries. cks.nice.org.uk, last revised October 2015
Depression. Patient – Professional Reference. patient.info/plus, last reviewed 15 March 2019
Depression in adults: recognition and management. National Institute of Health and Care Excellence (NICE), last updated April 2018. www.nice.org.uk
Diagnostic and statistical manual of mental disorders (DSM-5). American Psychiatric Association. www.psychiatry.org, published 2013
Veale D. Clinical review. Obsessive compulsive disorder. BMJ 2014; 348:g2183
Harvey SB, Modini M, Joyce S, et al. Can work make you mentally ill? A systematic meta-review of work-related risk factors for common mental health problems. Occup Environ Med 2017; 74:301–10
Mental health and behavioural conditions. The National Institute for Health and Care Excellence. www.nice.org.uk, published
https://www.mind.org.uk/information-support/drugs-and-treatments/talking-therapy-and-counselling/about-talking-therapies/ Accessed May 2020
Common mental health problems: identification and pathways to care Clinical guideline. The National Institute for Health and Care Excellence www.nice.org.uk Published date: 25 May 2011. Accessed May 2020
Electronic Medicines Compendium (eMC). medicines.org.uk, accessed May 2020
Mental Health Act 1983. GOV.UK. legislation.gov.uk, accessed May 2020
What is art therapy? British Association of Art Therapists. www.baat.org, accessed May 2020
Segal ZV, Williams JM, Teasdale, JD (2013). Mindfulness-based cognitive therapy for depression (2nd ed.). The Guilford Press

Reviewed by Clare Foster, Freelance Health Editor, and Alice Windsor, Specialist Health Editor, Bupa Health Content Team, September 2020
Expert reviewer, Moya Kerr, Cognitive Behavioural Therapist at Bupa
Next review due September 2023
Did our information help you?
We'd love to hear what you think. Our short survey takes just a few minutes to complete and helps us to keep improving our health information.
Legal disclaimer
This information was published by Bupa's Health Content Team and is based on reputable sources of medical evidence. It has been reviewed by appropriate medical or clinical professionals and deemed accurate on the date of review. Photos are only for illustrative purposes and do not reflect every presentation of a condition.
Any information about a treatment or procedure is generic, and does not necessarily describe that treatment or procedure as delivered by Bupa or its associated providers.
The information contained on this page and in any third party websites referred to on this page is not intended nor implied to be a substitute for professional medical advice nor is it intended to be for medical diagnosis or treatment. Third party websites are not owned or controlled by Bupa and any individual may be able to access and post messages on them. Bupa is not responsible for the content or availability of these third party websites. We do not accept advertising on this page.
For more details on how we produce our content and its sources, visit the About our health information section.
^We may record or monitor our calls