Make female health your priority
Why it's more important than ever to prioritise female health
Cervical screening and mammograms are important screenings to prevent cancer. They can detect abnormal changes in your cells before you or your doctor notices any signs of a problem. We've analysed the UK's online search habits over the last three years for both of these female health checks. Promisingly, more of us have been researching, when compared to the vast decrease we saw during 2020. But, it's clear that there's still some room for improvement.
Google search analysis shows that the UK expressed a keen interest in researching smear tests in early 2021. However, this strong interest wasn't mirrored in early 2022's search volumes. Average search volumes for 'mammogram' have remained more consistent across early 2021 and 2022. It indicates a promising level of awareness of this screening.
It's key that this search interest for both female checks translates into appointment bookings. So that abnormal changes can be detected at the earliest possible stage.
Data correct as at 04 July 2022.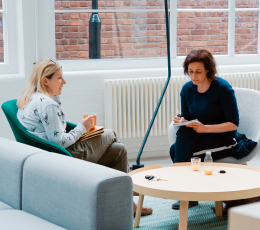 Reach out if you spot anything unusual
With the majority of female health concerns, especially breast cancer, the key is spotting and treating problems early. You should regularly check your breasts to spot any changes. Becoming more aware of how they usually look and feel will help you to feel confident about noticing any changes. If you do spot anything unusual, it's important to speak to your GP and get this checked as soon as you can.
NHS routine female health checks
Depending on your age, there are routine female health tests available on the NHS. It's really important to attend these appointments, so if you're worried you should speak to your nurse or GP about any concerns you may have.
In your 20s
Cervical screening - you have a smear test every three or five years, depending on your age.
If you're between the ages 25-50, you will have cervical screening every three years.
After you reach 50, cervical screening takes place every five years.
In your 30s and 40s
Cervical screening - you have a smear test every three years.
In your 50s
Mammogram - all women aged 50 up to 71 are offered a mammogram every three years.
Cervical screening - once you reach 50, you're invited every five years for a smear test.
In your 60s
Bowel cancer screening every 2 years, in some areas, bowel cancer screening begins at aged 55. If you're over 55, you will be invited for a one-off bowel scope screening test if it's available in your area. If you're aged between 60 and 74, you'll be invited to do a home testing kit every 2 years.
Breast screening (mammogram) offered up to age 71.
Cervical screening will stop when you reach 64.
What female health checks do Bupa offer?
Alongside the NHS female health checks mentioned, you can get your health checked with us. We offer: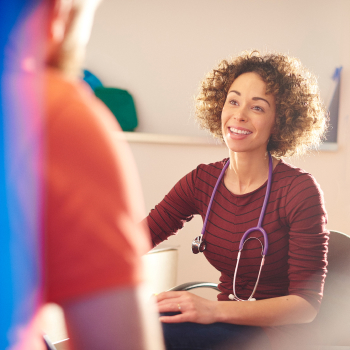 Cancer support
Our health insurance offers cancer support through our cancer care promise; if you are worried you may have cancer, you can call us directly and speak to our trained advisers about your symptoms. They will give you clear advice on what to do next.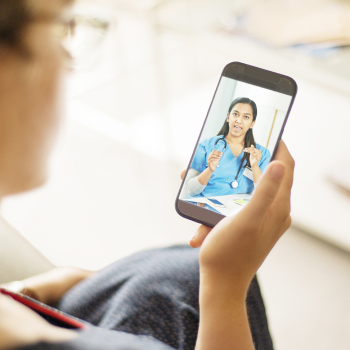 Female health concerns
Our Bupa Blua Health digital GP service† lets you talk to a doctor by video or phone call within 24 hours, day or night, about any female health concerns you have. You can even get medication delivered to your door.‡ Calls are included in your health insurance and they won't affect your claims.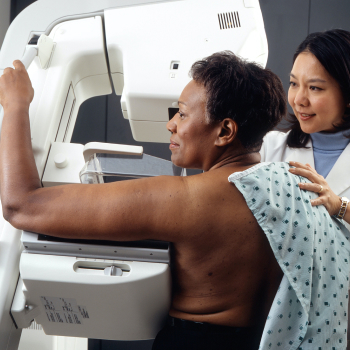 Female health assessments
If you don't have health insurance, you can talk through any female health concerns relating to breast and gynaecological health by booking a female health assessment at one of our Bupa Health Clinics.
Our Women's Health Hub
Our Women's Health Hub explores key health concerns for women, from expert advice about particular conditions to screening information and even guides for the workplace.
Interested in finding out more?
Here's some useful female health articles you may be interested in.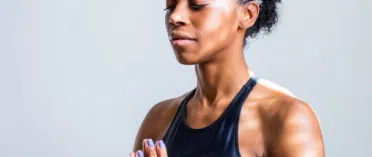 Women's health
We've got a wealth of information on a range of conditions, treatments and procedures relating to women's health.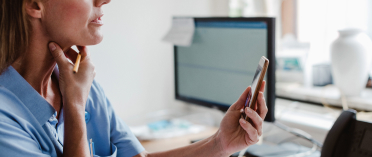 Key symptoms you should know about
We explore the most common health concerns facing women and explain the key symptoms you shouldn't ignore.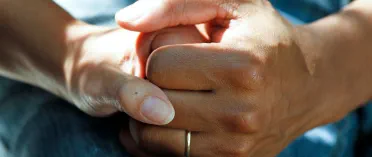 Ovarian cancer
We cover some of the key facts about ovarian cancer including risks, symptoms and what to do if you think you may have the condition.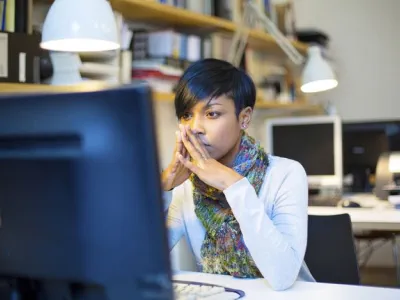 Women turning to Google for 'abnormal' health worries
Recent research from Bupa Health Clinics reveals an increase in searches on Google for 'abnormal' women's health concerns.
†Customers who live on the Isle of Man, or have a Bupa Standard, Bupa Premium or Bupa Your Choice policy, do not have access to Bupa Blua Health, but can access GP24 provided by HealthHero. Some corporate schemes don't include access to Bupa Blua Health or GP24, so please check your scheme documents or give us a call.
‡Bupa Blua Health prescriptions are private, so you'll need to pay for your medication. There's no extra charge for 'click and collect' from a local pharmacy or for delivery to your door. Collection is usually available with 60 minutes, depending on your pharmacy opening hours, and selected pharmacies are open at weekends. Depending on your location, delivery to your door can be within 24 or 48 hours (other than on bank holidays).
Bupa Blua Health is provided by Bupa Insurance Services Limited, registered in England and Wales with number 3829851. Digital GP services are powered by Babylon Healthcare Services Limited, registered in England and Wales with number 09229684, registered office: 1 Knightsbridge Green, London SW1X 7QA.
Bupa health insurance is provided by Bupa Insurance Limited. Registered in England and Wales No.3956433. Bupa Insurance Limited is authorised by the Prudential Regulation Authority and regulated by the Financial Conduct Authority and the Prudential Regulation Authority. Arranged and administered by Bupa Insurance Services Limited, which is authorised and regulated by the Financial Conduct Authority. Registered in England and Wales No. 3829851.
Bupa Health Assessments and Private GP services are provided by Bupa Occupational Health Limited. Registered in England and Wales No.631336. Registered office: 1 Angel Court, London EC2R 7HJ