Dealing with stress
Everyone's ability to tolerate stress is different. We all need
support, advice and guidance when it gets out of hand.
Here to help even if you re not a Bupa customer
We offer support for dealing with stress through helpful information and practical advice. Our expert-led content is free for everyone to use.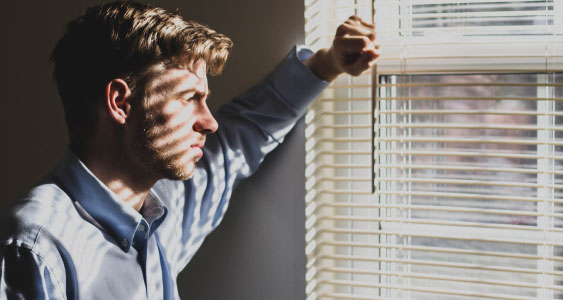 Stress affects your mind and your body
Some stress is normal, like taking a driving test or before a date. But when it's affecting your health, it s time to act. That can mean working on what's causing your stress and changing the way you react to it.
When you're stressed, your body releases hormones to help you cope in the moment. For example, your heart rate might increase. High levels of stress, over a long time, can harm your mental health. So it's important to reduce stress where you can.
Explore terms relating to stress (PDF, 0.1MB)
Practical tips for dealing with stress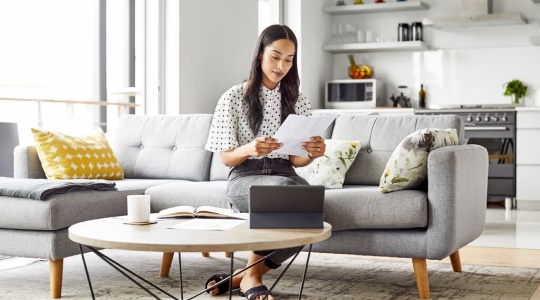 Work through your worries
Work through your worries Our interactive Worry Tree helps you figure out how to sort out your feelings and offers tips for dealing with stress.
Try the worry tree (PDF, 0.3MB)
10 tips for managing stress
Use the simple ideas in this video to manage and reduce stress levels in your life. Tips include getting out in nature and doing things you enjoy.
Hello and welcome.
I'm Dr. Zoe Williams and I'm your host for this event.
This is the fourth event in the Bupa Inside Health Series,
and today we're going to be focusing on mental health.
And in this segment, we'll be talking about anxiety, stress and
CBT.
These events are exclusive for Bupa customers,
and we really hope that you'll take away
some helpful knowledge and advice.
And I'm joined by two incredible guests today.
Glenys Jackson, who is the Clinical Lead
at Bupa for mental health, and also
Ruby Wax OBE who has a master's
in mindfulness based cognitive therapy.
She is a she has a lifetime fellowship at
the mental health charity Mind,
and Ruby is going to help us understand
how we can control our critical minds.
so we've got loads to talk about
Glenys if I can come to you first of all,
so we're talking about stress and anxiety.
Can you define what we mean when
we talk about stress and anxiety?
Yeah, lots of us get it confused,
in terms of what stress is
compared to what anxiety is.
But we always look at how people
describe what they're experiencing.
And if you look at stress,
stress has lots of physical symptoms.
Stress happens to us all, you know,
we experience stress in many, many different ways.
And it's those physical and psychological symptoms
that we experience that can trigger.
It can be triggered by all sorts of different events,
you know, going and doing this today
that can trigger a stressful feeling
stressful thoughts?
You mean being sat next to Ruby Wax?
Yeah.
But in the nicest way,
I'm anxious too sitting next to me.
But we can,
you know, that that can dilute to some degree,
you know, you can control that stress.
And we don't want to get that too confused with when that moves into
an anxiety.
You can you can experience stress without experience the anxiety.
Anxiety really is, you know, people talk about having those persistent
thoughts
of being anxious of being overwhelmed.
And it's, you know, it goes to that extreme where
you don't have that control over what you're thinking over what
you're feeling.
And that's when you really know that that anxiety is present.
It's, you know, feeling anxious can be perfectly okay, can't it?
Yeah, but when it becomes that clinical feeling of anxiety,
it's a very different experience, isn't it?
And that's when we need to then look at well,
what help do we need to support that?
So when you I guess, when you're struggling to,
to cope with it control, and it can come out in physical symptoms as
well.
I know, my own anxiety was very much presented
with physical symptoms rather than feeling anxious.
So the next question to follow up from that is,
you know, what can people do about it?
If people have anxiety? What can be done?
I think, first of all, it's really important to give yourself that
permission.
Give yourself the permission, say
I can be anxious.
Yeah.
Proud to be anxious, you need a T- shirt.
Yeah, you can.
Listen to what your body's actually saying.
You know, be in tune with your body, which is very hard to do.
It's very hard to learn to do that, isn't it?
I often use that the word PACE.
So I paced myself, I give myself the permission to say,
you know, that old classic, I'm not okay.
I'm not feeling okay. And it's okay not to feel all right.
I accept that I need to do something about it.
And the C of the PACE is the Cognitive element,
how we think,
what are we thinking?
What do we need to do about how we think
to change that level of anxiety?
And the E is to explore.
So it works in two ways, really, that the pace is about slowing
ourselves down,
but also working through the permission, the acceptance,
the cognitive way that we manage,
and then obviously exploring what we can do.
So someone said to me, once it's about and I think the NHS website,
use this an awful lot that you catch it, you check it, and you change it.
And I think when you reference to those snappy elements of what you're
experiencing,
it brings it down to a more realistic level, doesn't it?
Rather than something that is hard to understand,
because we're all unique?
Our anxiety that sits within us is all very different,
but something like pace and something like catching how you're
feeling,
checking in with yourself, and then looking how to change it.
It's about getting a good understanding, isn't it at the end
of the day?
It's to understand what are my patterns? And then not be ashamed of
them.
Because it's not your fault, you got those patterns.
And that's about giving yourself that permission, isn't it?
Or saying it's not my fault.
Yeah.
And once once somebody is recognised, maybe you know,
there is something going on and they want to make those changes.
Can you talk to us a little bit about
the sort of self help things that people
might be able to do for themselves?
But also, I mean, we're going to talk to Ruby in a little while about
CBT,
or cognitive behavioural therapy.
But are there other alternative therapies out there that people can
access?
There are lots and lots and lots of alternative therapies.
And, you know, it's so important to get
to know that individual have that conversation with that person
to understand where they're at, in where in how they're thinking
in relation to their anxiety, so that that person can make decisions
as to what will be best for them.
You know, it's around, you know,
going for a walk, will that help, you know,
further through to looking at reflexology,
looking at acupuncture, there's an awful lot of
availability out there in terms of looking at something alternative
to the usual pathways that people go down.
And because we are all so unique and so different,
you know, we've got to pinpoint
what would work for us.
And don't worry that if something hasn't worked, you know,
try something else.
But it's having the confidence to do that, isn't it?
You know, looking at your symptoms,
looking at what you've experienced,
and how, you know, you might need to change
the sort of technique that you use,
what alternatives do you have?
And it's about being able to have a conversation
with either your GP a friend,
whomever that close, confident is
talking about what is out there for you,
and making sure that you know, it's right for you.
And I guess, you know, to bring it back to what you said at the start,
it all starts with that acknowledgement that, you know,
I have some anxiety here.
That's okay.
Because there are many things you can you do about it, but you've got
to start with, you know,
it's real, it's real, it's not, and then not be ashamed? Because the
shame piles it on?
Yeah, yeah. Yeah.
How do you go about advising and
acknowledging when perhaps the plan doesn't work?
You said there, you know, it's about trying different things.
But that can be difficult, because you're already in a place where
you're struggling to some extent, your friend recommends,
you know, doing whatever you try it, you don't feel any better.
You know, sometimes there's a shift from Plan A to Plan B,
how do you go about that? How do you advise people?
Well, we look at that in terms of hope,
hope so, so important, and hope is, you know,
instilling that hope in somebody through the conversation you're
having,
exploring that resilience, you know,
it's very hard when you're experiencing that level of anxiety
to even believe or think about resilience,
but the resiliency is there. And it's about enabling that person,
to feel safe, to have that conversation,
to look at their own self awareness of where they're at.
So that we can rebuild that resilience to
enable them to then engage in something different,
it's being realistic as well, you know, being really realistic about
what approach is right in terms of, you know, balancing your own
anxieties,
with those anxieties of trying something new, because like you
said, Ruby,
it escalates then doesn't it in terms of feeling that you can't
cope,
but it's about feeling supported, it's about that person who you're
who you're talking to,
enabling that person to understand that it sits with them.
But there is support out there, you're not on your own.
I think in my clinical practice, as well,
what I often find is that by the time a person comes to the point
where
that word anxiety, you know, that labels been put on it,
actually, they've been struggling for a very, very long time.
And they often have a lot of solutions
that they've been using and strategies that they've been using
that have worked reasonably well.
And sometimes it can be finding out what those are
and building on them as a starting point as well.
Definitely, I mean, lots of people that we speak to day in and day out,
they'll different techniques will work for different people,
it's like we use that traffic light sequence for breathing.
And, you know, that will work for somebody where it won't work for
someone else,
you know, it's, it's about being open to be able to encourage that
individual
to explore what it is for them.
Now I know if I was watching this episode, what is the traffic light
system for breathing,
The traffic light system for breathing is that you have to stop.
First of all, you have to put that red light on and have the confidence
to either stand or sit down, stamp those feet so you're stamping that
anxiety out really.
So that you're giving yourself what they call grounding.
I'm sure Ruby, you've you've fully aware of grounding techniques
in terms of bringing yourself back into the current place.
Back into where we are at so that he can really then focus on the amber.
And that's about making sure that your breathing techniques are
developing,
that you're actually breathing from your tummy that you're taking that
control
through your nose out of your mouth
so that you're breathing calmly.
And that then enables you to think a little bit clearer
about what you want to do next.
And that's what the green is.
The green is being aware of how your breathing is enabling you
to be a little bit more focused,
Brilliant.
so that you can then make decisions as to what's next for yourself.
Thank you for explaining that I was doing that and she was
explaining it.
Finally Glenys, what support is available through Bupa?
There's a whole plethora of support through Bupa depending on where
you're at
in terms of your own feelings and presentation.
Right from the digital platform.
There's lots and lots of advice and guidance
on the mental health hub
that people can go on have a look at have have a read,
use some of the tips and techniques that sit there
right through to them may be having
the possibility of engaging with a therapist or counsellor,
to the degree of also considering
whether they need to go and see a medic
Be it a, you know, a psychologist
or a consultant psychiatrist.
So it's about having that opportunity to have a conversation
around what you actually need.
Brilliant, thank you so much.
Ruby I'm going to come and talk to you but a first a little
introduction.
So you're here we go. Are you ready?
A trained actress,
an incredibly accomplished comedian,
best selling author,
you've edited scripts for some of our favourite TV shows
an incredible interviewer, you've interviewed some amazing people
making me feel a little bit nervous right now.
But you've also turned to neuroscience and psychotherapy.
So you've got two master's degrees.
One is in mindfulness based cognitive therapy.
You're also an honorary Senior Fellow of Regents University London,
your lecturer, you also have a master's degree in psychotherapy and
counselling.
You're an ambassador for charity Mind, Time To Change and Sane. And
I've probably missed out a few of the
so many things you've missed. No, no, I'm kidding.
I know that you also did an incredible TED Talks had over 3
million views.
So there will be other things.
So what an incredible, diverse, accomplished career.
But what I want to ask you is,
why was it that you turned your focus, you didn't turn your focus?
But why was it that you've developed
yourself as an expert in matters around mental health?
Well, I was always interested in psychology,
obviously, because I found out I come from a long line of
people with mental illness that I didn't know that until I did that
show,
Who Do You Think You Are way, way, way, way back.
And then, because I did a terrible thing, I turned 50.
And that's not allowed on television.
And so I suddenly was,
I mean, I could have gone on and done one of those reality shows,
but that would have institutionalised me immediately,
The opportunities just, just stopped?
You couldn't do big celebrities anymore, because that's not
possible,
you know, if there's too many PRs watching
and you only have bite sized pieces,
so I had a good time.
Then suddenly, I was out of a job.
And, you know, we have to reinvent
because we just live on and on.
So I thought I always said, I'll go back to psychology.
And so I first I got a degree in psychotherapy,
which I never was going to be, but I liked getting the potpourri of all
the,
you know, famous psychotherapists,
and you know, psychoanalysts,
I love that, but I never was going to be that,
because when I'm with somebody, I had to do 200 hours,
I'd go, Oh, come on, just cut to the punch.
I wasn't very good. And then, and then I looked around,
I became obsessed, because I have depression
I knew there was no cure,
but I I thought maybe there's some way that I could get early warning.
And that's everything.
You know, awareness is everything.
So it turned out that mindfulness and CBT had the most impressive
results
as far as depression, ADHD, OCD, bipolar, and just the generally
anxious.
So I found the professor of mindfulness based cognitive therapy,
both
and he was at Oxford. So I hunted him down.
And I said, I need to know what goes on in the brain because
I can't if I can't smell it or taste it, I can't buy it.
And he said, You have to get into Oxford and get your Masters
if you want to know what goes on in the brain.
So throw me the challenge.
And then I became obsessed.
And then my as my doctorate is my sorry,
as my masters I did a show about the brain, and CBT
and then I turn that into a comedy show.
So, that's how it happened.
And I became obsessed with how the mind works.
I've wrote five books about,
you know,
what it evolution to so that, you know,
we are not our fault.
Evolution just wanted us to survive, it didn't really care about our
happiness,
and all these things that we think come with the human condition.
They don't, you know, these are we're aiming for things that
we're not equipped for.
But if you want to learn how to be more compassionate,
or you want to learn how to self regulate,
we haven't got the facilities, you need training, it's like going to a
gym,
and you're not going to get a six pack with one sit up
People always say, oh, what's your top tip?
What's your top tip for getting a bicep,
you go to the gym every day so CBT.
Of course, mindfulness is a training that actually develops like a muscle
parts of the brain.
Remember, we have one of those,
it isn't just an air bubble with thoughts
that develop those areas that give you focus where you want to focus,
and more flexible thinking.
So you don't get locked in and breaking your patterns.
All of this is up here. It's like I always say,
it's like, we have a Ferrari on our heads.
But nobody gave us the keys.
Yeah, yeah.
So I love that, that you can train it and,
and it's become an obsession.
It's like, it's like you say it's a skill.
It's a skill.
With skill, any skill you have, the more you practice,
the better you get at it,
and looking after ourselves in this ways
is exactly like that as well.
It's not going to happen by magic.
No
We don't come without blueprint do we?
No.
You know, you have.
If we had it, we would have used it. And we wouldn't need Bupa.
I want to talk to you a little bit about I think, you know,
a lot of people are sort of aware of the term CBT cognitive behavioural
therapy.
Can you explain to us what that is,
but also tell us a little bit about mindfulness?
Because that's what your specific qualification is.
Well Mark Williams, my professor, put them together
with three other people and was the creator.
Now,
I wrote a book just recently called The Mindfulness Guide for Survival,
where it is a journal, it's interactive, and
insight is everything, we need to know a little bit about what our
habits are.
Otherwise, we repeat them and assume that I'll always see you as the
bully.
Well, how do I know that I'm not coming from that position?
Yeah. So that if I have,
you know, the way we think in our heads
is how we speak to other people.
And then we never think that you've come with your own luggage.
So CBT would be really understanding what our patterns are.
And again, knowledge is power.
So you, you know, you, you say,
let's say for example, there's different exercises,
for example, somebody you're walking down the street
on the other side of the street is your friend looking the other way
but she doesn't look at you.
So it's really interesting to know, what's your reaction?
Mine is she hates me and never wants to speak to me again.
Other people think, Oh, she's on the phone,
other people with that.
Now, the thing is, I can't,
I don't want to pick the scab,
and go on and on why I think that,
but to know that is to understand when I do public speaking,
they don't hate me.
So you really start to write down this is my this is my default mode.
It's not who I am.
It's just maybe something happened when you were three
maybe your parents treated with do you want to go on and figure it out?
That's just the way you are. And by that awareness,
and then also awareness of what's your?
What's your mode of thinking? Is it catastrophizing?
Is it black and white? Is it blaming?
Is it self blame? Is it do withdraw?
Are you a victim?
Because however you define yourself, you're caging yourself in this
little box?
And that's not living? So I think CBT,
Well, I know CBT is understanding,
what are your, what are your defaults?
How do you, you know, when you see somebody, do you always fall in
love?
Do you always feel rejected?
And then you understand, when I realised,
this is what I, where I am, you kind of learn to forgive yourself,
you know, it's not your fault you think it?
And also, if you get a little knowledge about, oh, that's my
default.
When somebody's shouting at you, you think,
well, they're listening to their own soundtrack.
So I don't have to take it so personally.
But otherwise, we come with this package of glitches.
Where do we get it? It could be from evolution, it could be genes,
I don't want to go into it.
But once you understand, these are my habits.
Well, the neurons reflect, you know, the 82 billion that's changed now
reflect my habits of thinking.
But when you understand and this is mindfulness too
when you understand,
and you kind of lay back and learn to observe the thoughts rather than
believe them.
Those neurons start to unwire and you can create better habits.
Yeah, you don't change your personality, but I know now my drug
of choice is anger.
So I can feel the move, but because I sort of know that's my go to
I can sometimes because I practice catch myself,
because if I let it rip, it may feel really good for a second because
adrenaline is delicious.
You know, we only get addicted to bad things, nobody gets addicted to
kale.
I do that and it feels good at the time. The next day,
I've poisoned my whole immune system,
I'm the one who's going to get sick, they're not.
So you know, this kind of knowledge. It doesn't mean you repress it that
because feelings explode, you know that.
That's impossible as well.
So I guess in that example, that you gave if you're walking down the street,
your friend walks past me, they don't say hello,
you would still think,
Oh, she hates me, then immediately you would observe yourself having
that thought and saying,
that is what my brain does.
Whereas actually, I know that other things that are more likely
such as she didn't see me, or she was on the phone, or she's in a
room,
And you right there, you know, with the CBT, with a good she'll say,
Is this? How hot is that? Is it
Then you start to write, what are the other possibilities?
And then, as you go through, eventually you go,
is it still 100%, so maybe gets to
So you start to understand its habits. It's not who you are
So that's cognitive behavioural therapy.
And you know, you've also studied and have a master's in mindfulness
based cognitive therapies.
And I think sometimes people get a bit confused as to what is CBT?
What is mindfulness?
So can you in the beautiful way that you do explain to us what is
mindfulness?
Well, mindfulness is just taking over the role of the therapist.
So as I said, the therapist says, you know, how do you react each
time,
mindfulness, it's much cheaper, you get rid of the therapist,
and you learn to observe those thoughts.
They don't go away. You know, every morning, I get up,
and there's my mother's voice telling me, I'm not good enough,
whatever.
But you learn to like a therapist, kind of sit back.
And if you watch them, you observe them. You don't buy them so much.
But you have to do this, maybe two minutes a day just to observe.
Now, if you just sit back and watch, they'd continue, because that
frazzled thinking,
you know, stress about stress, your storyline will go on forever,
you're not going to sleep. And that's why people burn out.
But I love the science of it, because that's why I went to Oxford
and they weren't teaching witchcraft is, you notice the thinking,
the part of the brain, the amygdala is aroused, which gushes the
cortisol.
I mean, it's more complicated.
But when you take your focus to one of your senses,
which sight sound, taste, touch, smell, immediately, that amygdala
deactivates
cortisol cools down, and the insula activates.
Now, you're not going to stay in sense mode, right?
We can't humans think the thoughts come back up,
but you gently pull it back down to let's say, breathing
or another sense feet on the ground, bum on the chair, or listening.
If you focus that way, the cortisol comes down, because you're
using a different part of the brain, thoughts come up.
And each time you do even for two minutes, that action,
but it has to go, notice thoughts come back down again.
Because it's an anchor for the mind wandering, it's the equivalent of
doing a sit up in a gym.
And that insula gets more and more buff, so that when I start to lose
it,
or you start to shout at me, and I know, my triggers being hit,
because I'm used to it, I can sometimes not 100% start following
my breath
and pull in those those, those abusive voices go over me a little
bit.
I mean, they're not gone. But it's more like a radio in another room.
So mindfulness, married to cognitive just means you're cutting out the
middleman.
And you only go for eight lessons, and then it's up to you.
And people go, Oh, I can't do it. Will you do it? Or don't do it
see a therapist or don't see a therapist?
And how can how can people access mindfulness?
Because I think it's something that pretty much anyone can do.
You just need a bit of coaching and a bit of help to get started.
Well, I do a six week course on Rubywax.net, where I teach you how
to do mindfulness
and take you through homework, and it's obviously mixed with CBT.
But I would go to the big boys, I would go to
my professor Mark Williams, Jon Kabat Zinn was the creator of the
whole thing,
they make it really clear and they it's, it's, it's the real deal.
I wouldn't go into just a voice that has a little bit of a ting ting,
you know everything, as you know, there's a sham to it.
So if you are looking for it, I'd look for somebody with a degree
or somebody who's the teacher.
Headspace is really good. Because it it reminds you to do it every day.
And but it is the it's got training wheels on eventually you need to
take them off.
I think. Yeah, I recommend Headspace and Calm as Apps to my patients all the
time,
because it's just a good way of getting started.
And he's so clear.
Yes and he kind of goes into explaining the science of it without
science.
But you know what I think you have such an eloquent way
of explaining what is actually quite complex science
in a way that people can understand it kind of in the same way with your
comedy,
you take mental illness, which is actually not a funny subject,
and you make it funny.
So I think there's a real skill and an art to that.
And the final thing I want to ask you about Ruby is really,
can you give any tips and advice to our viewers
who may be suffering or struggling themselves with stress and or
anxiety?
Well, I would have to say, call a professional.
And if you don't recognise it, because when you have a mental
illness,
you're the last to know because your brain is ill.
There's no other brain standing outside.
So if you notice your friend or somebody at work, have those their
eyes are quite dead.
It's not anxious, it doesn't look stress, but it's glassy, and it goes
on and on.
Then you call Bupa or Mind or whatever, because,
and if there's a lot of shame, but you need to take somebody by the
hand
and get them help.
Don't tell them to perk up whatever you do.
Or pull you socks up
Don't do that.
No
They have enough shame but get them to somebody
because I really believe mental illness needs help.
It doesn't disappear.
It doesn't. And I think you know, the shame, and the stigma is
improving.
But there's still so much there. So I think that's really good advice.
I think people watching this maybe struggling themselves,
but I think every single one of us will know somebody
who is struggling at the very least we all know somebody,
and you know, actually being there, asking them if you can help.
Yeah,
And absolutely not saying be strong, buckle up
No
How to be either of you actually, if you think somebody
in your workplace or in your family is struggling, how what's a way in?
What's a sentence that you can use to start that conversation?
Glenys?
I think it's really, it's really difficult unless you know that
person well.
And it's, it's really about how are things going,
you know, how are you at the moment?
It's trying not to be subjective, but enabling somebody to be open?
Isn't it? Ruby in terms of, you know, offering that support,
just going up to that person and saying, 'how are things'?
Or even if you've got the confidence to actually saying,
I can see that things don't appear too good for you at the moment,
you know that there are lots of different ways of positioning,
you know, your way into that conversation, if you know somebody,
well,
it's very different, isn't it?
Because you can approach it in a very different way?
Will it work, you might want to write an email,
because there might be too much shame and they might be fearful of
getting fired.
But it's too bad. Your friend can't tell you because if your parents do
it,
it sounds like nagging, sometimes.
It'd be so nice if somebody friend could say, are you okay?
A close friend, then, you know, it's the best thing to say I
feel the same way.
I think sometimes I guess it's giving that person permission to
share
whatever is going on for them. Isn't it just given that just opening that
door?
And saying, Are you okay, are you really okay? And you know,
if you can go one step further, which is I feel as though perhaps
something
or even one step further is I feel it, I feel it too.
It's a club, find somebody else has got your depression,
and then they'll feel much better. You know?
Well, I'm so sorry. But we've completely run out of time.
That was an incredible chat, and I really hope that people viewing
will have found something useful to take away from it.
Thank you, Glenys.
Thank you.
Thank you Ruby.
And if you want to find out more information and guidance on these
topics,
then please do go to the mental health hub on the website.
Thank you.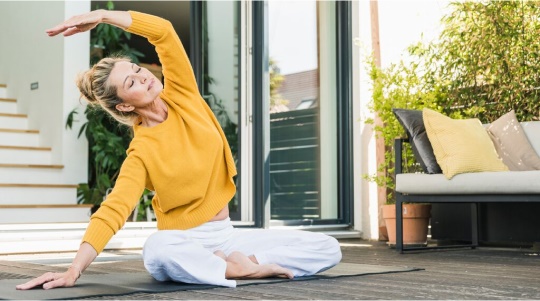 How to develop resilience
Build your resilience so you can start to tolerate stress a little better. Try these eight tips from Caroline Harper, Clinical Lead for Mental Health.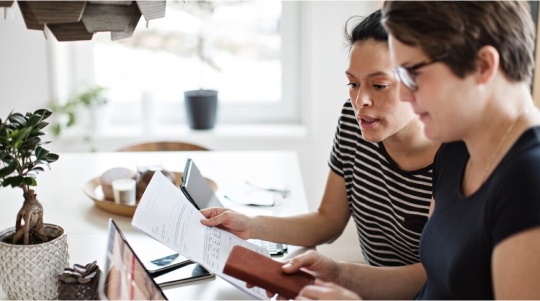 Managing money worries
Three important steps to take when money matters are weighing heavy on your mind. Plus practical advice on ways to save money where you can.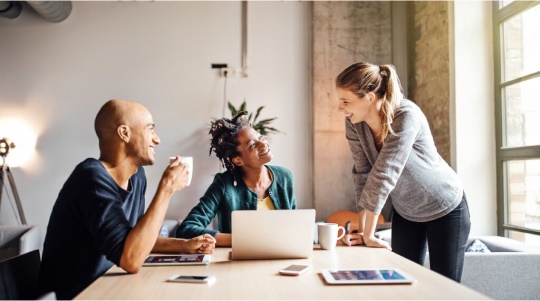 Workplace Wellbeing Hub
We're here to help you support your team's wellbeing..
Discover how to implement a workplace wellbeing strategy
Get practical guidance on how to support your team's wellbeing especially as they return to work
Use our range of guides to help support your team
Read our informative blog posts covering a range of topics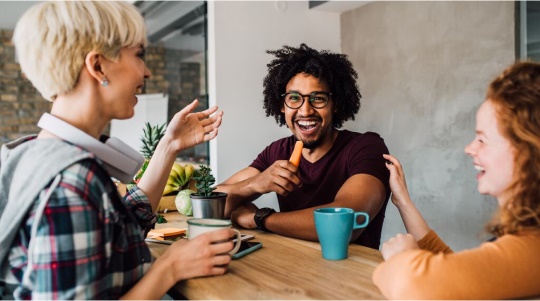 Workplace mental health
If you're a manager, we can help you look after your team.
Learn how to set up a Wellness Action Plan
Improve your organisation s approach to mental health
Discover how to play an important role in supporting your team
Find out how to feel confident talking about mental health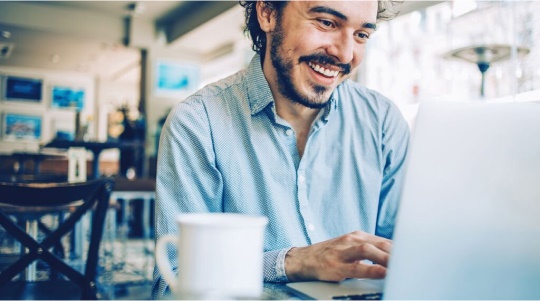 #OpenUp
We want to open up the conversation in your business.
Break the stigma attached to mental health in the workplace
Find out how we are encouraging businesses to open up
Get advice on talking about mental wellbeing with your team
Listen to our podcasts covering mental health in the workplace
Other helpful websites
If you're in a crisis or just need some help, don t hesitate. Here are some really helpful organisations that you can turn to for support
†Any onward referrals for consultations, tests or treatment are subject to the benefits and exclusions of your cover. For example, if your cover excludes conditions you had before your cover started, we may ask for further information from your GP. Please check your guide and certificate for further details or contact us to check your eligibility.
Bupa health insurance is provided by Bupa Insurance Limited. Registered in England and Wales No. 3956433. Bupa Insurance Limited is authorised by the Prudential Regulation Authority and regulated by the Financial Conduct Authority and the Prudential Regulation Authority. Arranged and administered by Bupa Insurance Services Limited, which is authorised by the Financial Conduct Authority. Registered in England and Wales No. 3829851. Registered office: 1 Angel Court, London EC2R 7HZ.